The NBA's 2009 All-Underrated Team: Starring LeBron James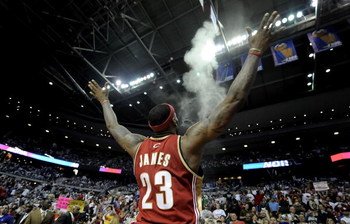 Professional athletes are not only rated by their physical ability, but also by their character and personality. They are judged by how well they can lead their team, or how well they can play their role.
Media does their job well. They will air what the public wants to see. And what the public wants to see doesn't always classify as greatness. Sometimes we would rather see a risky behind the back pass turnover, or a missed under the legs dunk in the playoffs.
While we are watching these attention starved players on ESPN highlights, there are great players out there doing their job the right way, the way the game of basketball should be played. With fundamentals, not windmills.
Ladies and gentlemen, I give you the 2009 NBA All-Underrated Team...
Point Guard - Chauncey Billups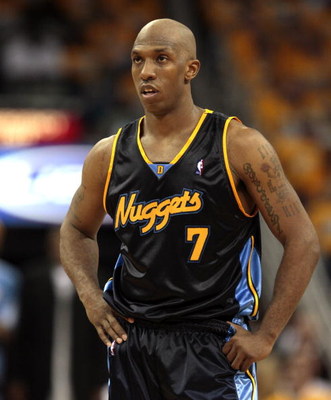 This will be the seventh season in a row Chauncey Billups will be playing in the conference championships. You heard me right, six straight years in Detroit, and now with Denver.
You can make an argument that Carmelo Anthony is the best player on the Nuggets, but it was the addition of Chauncey Billups that got them passed the first round of the playoffs.
His first series heroics proved to me how great this player truly is. He easily played the best series of the two point guards- the other one being Chris Paul.
Chauncey has won an NBA Finals MVP, and is one of the most clutch shooters in the history of the league. Why is his name not mentioned when discussing best point guards in the league?
Beats me.
Shooting Guard - Kevin Martin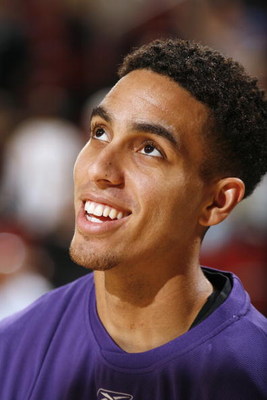 I think it's about time we give Kevin Martin some love.
This kid is a flat out scorer. He can shoot the ball from anywhere on the court and can also drive to the basket. Martin attempted more free throws than Chris Paul and Kevin Durant this year, despite playing in only 53 games.
He averaged 24.3 points per game this season, more than Carmelo Anthony or Chris Paul.
He shot 42.5 percent from behind the arc. Better than Ray Allen or Ben Gordon.
He shot 86.7 percent from the free throw line. Better than Kobe Bryant or Deron Williams.
Kevin Martin is only 26 years old and is just entering the prime of his career. The Sacramento Kings have a very bright future ahead of them with Martin leading the pack. The Kings will definitely be a surprise team in a year or two, and Martin is the reason why.
Small Forward - LeBron James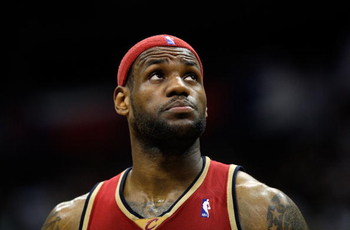 Mr. James is the best basketball player I have ever seen play. Yes, better than Bird, better than Magic, and better than MJ.
Most of you will say that is BS.
And that is why LeBron James makes this list.
I apologize that James is on a bad team. I apologize that he has not won the ultimate team accolade, yet. But, does that mean he can't be the single greatest player of all time?
The Cleveland Cavaliers have a few good role players. They don't have any other all star caliber players. I know what you are about to say, but LeBron made Mo Williams an all-star. There is a reason he hasn't made the all-star team in his previous five seasons in the league.
LeBron can do anything Mike can do. Plus, block shots and rebound. The thing that LJ has going for him is that he started his career at the age of 19. LJ gets criticism because he has not won a championship yet.
Just remember, Jordan didn't win a ring until he was 28 years old.
LeBron is still only 24.
Power Forward - Antawn Jamison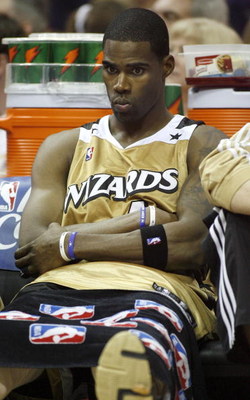 Antawn Jamison is another player who has had a terrific NBA career and has still found a way to go unnoticed to most.
Would you believe me if I told you that Jamison has a higher career points per game average than Magic Johnson, Willis Reed, Dolph Schayes, and even Reggie Miller?
What if I told you he has a better rebounds per game average than Julius Erving, Dominique Wilkins, and Rasheed Wallace?
If I have yet to impress you, than this stat will surely make you say wow.
Antawn Jamison also has a higher career efficiency rating than Scottie Pippen, Pete Maravich, Elvin Hayes, James Worthy, and John Havlicek.
Just to seal the deal, he has done this in more career minutes than Rick Barry, Julius Erving, Bob McAdoo, and George Gervin. All of whom are currently in the hall of fame.
Oh yeah, after his 11th season in the league, Jamison has only played in two all-star games. The same number as Brian Winters, Kelly Tripucka, Archie Clark, Jeff Malone, and Fat Lever.
Under appreciated?
I'd say so.
Center - Tim Duncan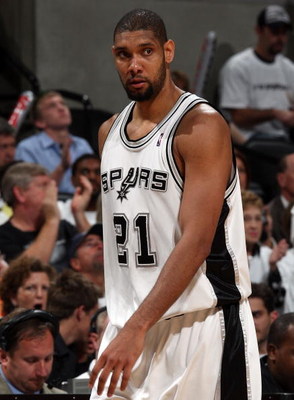 When I ask you to name the best big men of all time can you honestly say that Tim Duncan is one of the first names you think of?
If your answer is yes, then I commend you.
But if your answer is no, welcome to the majority of ignorant new age basketball fans.
Mr. Fundamental does not dribble threw his legs, nor does he throw down vicious dunks on breakaways. He scores, rebounds, passes, blocks shots, steals passes, and leads his team to victories.
We have truly witnessed one of the best players to ever play the game of basketball, and most of us have missed it. We either turned the channel, or focused more on the other players in the game because they were more entertaining to watch.
Duncan has never been aired on ESPN's top 10 highlights, or made for an entertaining press conference. He has simply done his job, and done it well.
Keep Reading

Cleveland Cavaliers: Like this team?