New College Football Uniforms 2013: Best and Worst Jerseys from Opening Week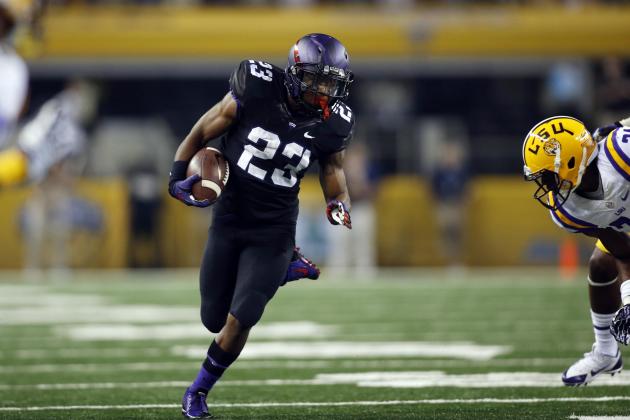 Tim Heitman-USA TODAY Sports

A handful of college football teams finally had the chance to reveal their bright and shiny uniforms. Some were hard to watch, others really popped and some were downright brutal, but apparently helped the team win on opening weekend.
If it works, who cares what you look like on the field?
The saying goes that if you look good and feel good, you're more likely to play good. Some schools actually understand this concept and designed an awesome wardrobe, while others need to go back to fashion school and pick up a few pointers.
Incredibly, a lot of the schools you wouldn't expect had the best looking uniforms.
Begin Slideshow

»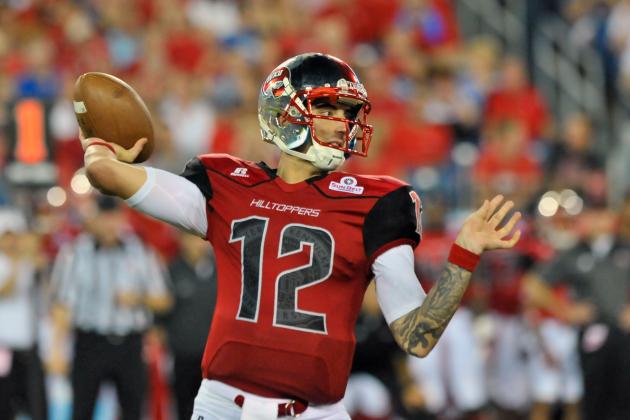 Jim Brown-USA TODAY Sports

You're telling me if a uniform is changed and head coach Bobby Petrino is brought in that we can win some games?
Sold, let's make it happen!
Western Kentucky threw away its white helmets and replaced them with a sharp black lid. The uniform was also improved with a solid combination of red and black. It makes the Hilltoppers look tougher on the field and gives them magic powers to play better than they really are.
Seriously, Western Kentucky upset Kentucky 35-26 in a battle between new head coaches.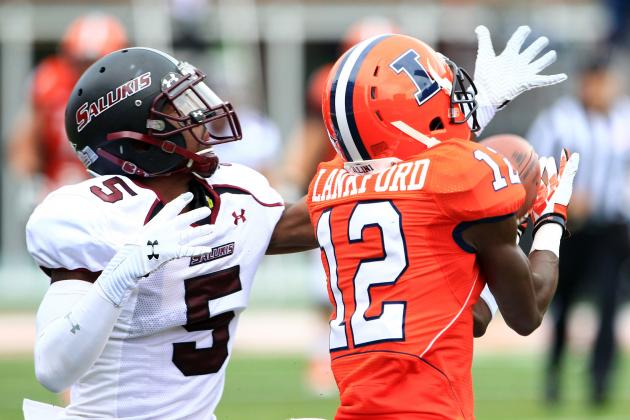 Pat Lovell-USA TODAY Sports

Illinois uniforms have always been one of the most boring in the country. Nothing excites you about Illinois football, and it's even worse when the team is winning only two of 12 games. Blue and orange just don't go together on a college football player, and the helmet change didn't help matters.
The Fighting Illini originally had 'Illinois' across their helmet, but recently decided that a block 'I' would make for a nicer look. Sure, it's cleaner, but it makes a boring team that much more, well, boring. Maybe it just takes some getting used to, but the problem seems to be a lot deeper than switching helmets.
Steve Mitchell-USA TODAY Sports

Chances are you had no idea what FAU's uniforms looked like before the change. Don't worry, you didn't miss a thing. The Owls wore a plain uniform that included a poorly designed helmet that wasn't given any thought.
The new uniform has a lot more color and a much improved owl that is happy to fly in South Florida. The new look brings much needed energy to the program.
FAU gave its best effort against Miami, but lost 34-6. Still, the new uniforms provided a moral victory.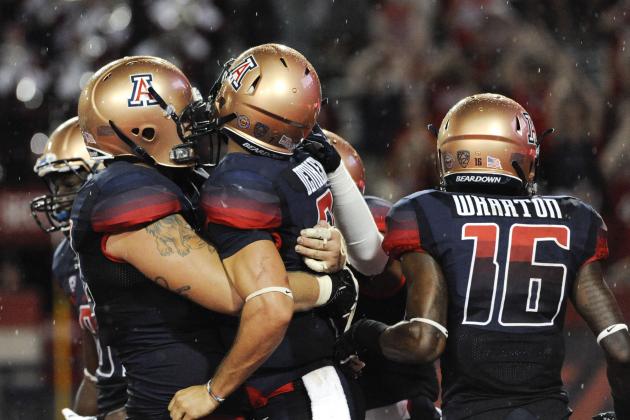 Casey Sapio-USA TODAY Sports

Copper?
Isn't that the stuff used to make pennies?
Yeah, it's not to be used as a color for a uniform, particularly the helmet. The jerseys are also a little weird looking as they appear to be changing colors vertically. It's almost like Arizona players are waiting to power up before they can use their special and defeat the competition.
With two more hits, Ka'Deem Carey will turn into a superhero!
Arizona could do better.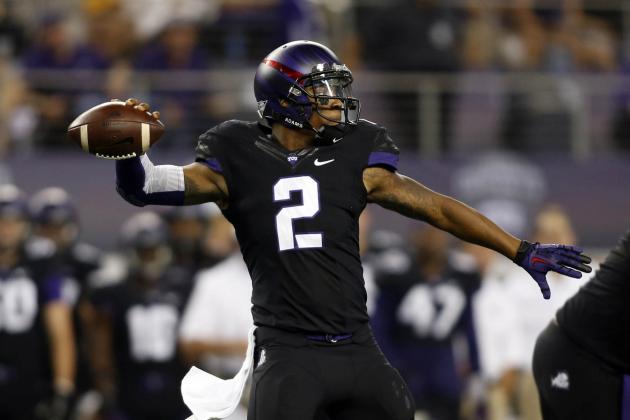 Tim Heitman-USA TODAY Sports

A team can never go wrong with an all-black uniform. Even if it has absolutely nothing to do with a school color, there is nothing to be ashamed of designing a uniform for the dark side. TCU's wardrobe looked even better with a few splashes of purple.
The Horned Frogs looked scary wearing this against LSU, and it even helped a few of the defensive linemen look like they lost a few pounds.
While the Tigers won 37-27, at least TCU looked good in a losing effort.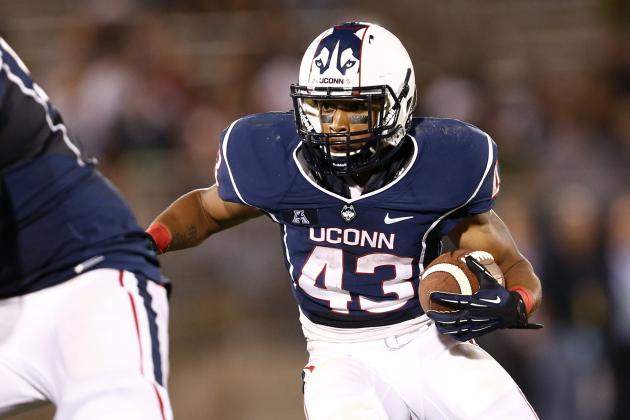 Mark L. Baer-USA TODAY Sports

The uniform isn't half bad, but the helmet is a completely different story. The university already decided to change the logo by replacing a cool-looking husky with a cartoonish look. It was taken a step further by the football team to put the logo only on the front of the helmet, cutting off most of the Huskies face.
Poor pup.
The lid is extremely bland and doesn't fit the rest of the uniform. The football powers agreed, which is why Connecticut lost 33-18 to Towson. Please, bring the old logo back.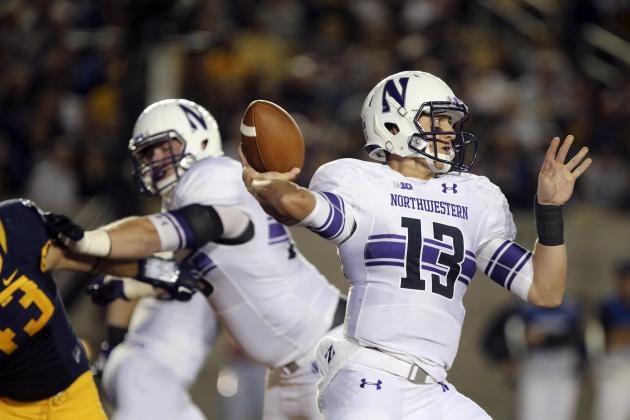 Kelley L Cox-USA TODAY Sports

The purple stripes interrupting the numbers across the jersey is a little awkward, but the overall look is pretty clean. These all-white uniforms really popped under the lights and the purple 'N' made for a nice change of pace. The Wildcats helmet usually features a white 'N'.
It was the first time in more than 20 years that Northwestern had rocked white helmets. After racking up 508 yards and beating California 44-30, this may not be the first time the rising Big Ten program brings these out of the closet.