Five People I Hope Haven't Used PEDs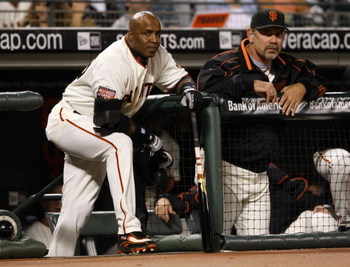 When a player like Manny Ramirez gets suspended for breaking Major League Baseball's drug policy, it's big news for a few reasons.
He's larger than life, he had Dodger fans at hello, and nobody suspected him of any wrongdoing. After all, he had no dramatic statistical spike and his body hasn't changed much since he came up with Cleveland in the mid-1990's.
His suspension, in a time when it seemed the steroid era was drawing to a close, again shook not only the baseball world, but the entire world of sports.
With the available technology and increasing pressure of multi-million dollar contracts, the temptation to use performance enhancing drugs will always be present.
As a fan, I try to assume everyone's clean, and I assume that all the people in this slideshow have been clean. If it is ever revealed that they have cut corners in their training, I will be crushed.
I'll count down from 10.
Dara Torres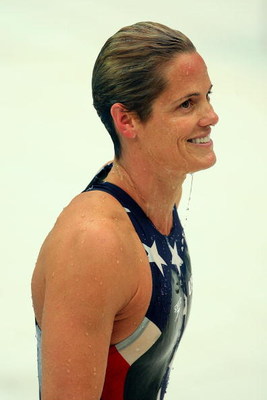 Dara Torres is the first American swimmer to compete in five Olympic games (1984, 1988, 1992, 2000, 2008), and she has won 12 Olympic medals.
Eight of those came in the latter two Games when Torres was 33 and 41 respectively, which is ancient in comparison to many other Olympic athletes.
Her dedication, work ethic and talent are all outstanding, but if it is revealed that she has ever used performance enhancers, her name will be well-known in the future of American swimming for all the wrong reasons.
Ken Griffey Jr.
In the 1990's, Ken Griffey, Jr. was the biggest name in baseball, even from Seattle. He could do everything you could ever want a baseball player to do, and he did them all at elite levels.
After a great start to his career in Seattle, he was traded to the Cincinnati Reds in 2000, where he ran into a whole lot of bad luck with injuries.
His home run swing is pretty to look at and very effective, netting Griffey 613 career home runs as of May 14, 2009, and many think that if he had stayed healthy in Cincinnati, he would have been chasing down Hank Aaron's career mark of 755 home runs.
More interestingly, many believe he would have been the "clean" foil to the suspicious Barry Bonds, who also would have been going after Hammerin' Hank at about the same time.
Again, the baseball world would be shocked to hear the news of Griffey using steroids if he ever had.
Albert Pujols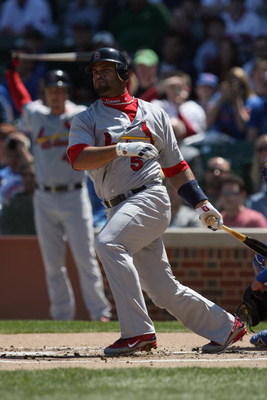 As a Milwaukee Brewer fan, I know all about Albert Pujols and the fear he strikes in opposing pitchers when he steps into the batter's box, especially late in ball games.
Fellow Brewer community member Adam Lindemer posted a great article chronicling The Machine's career thus far (http://bleacherreport.com/articles/165944-albert-pujols-is-anyone-better), so I won't go much further into that here.
It would be very disappointing to learn that Pujols' accomplishments were founded on the basis of cheating and drug use.
Michael Phelps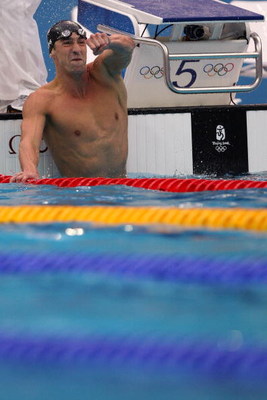 As an Olympic athlete, I'm sure Michael Phelps has passed plenty of drug tests in his career, but any time an athlete displays the dominance Phelps did in the 2008 Olympics, it's easy to be skeptical.
His performance in winning a record eight gold medals was one of the greatest of all time in an Olympic pool. Here's hoping that it was an all-natural performance fueled only by his voracious appetite (http://blogs.wsj.com/health/2008/08/13/the-michael-phelps-diet-dont-try-it-at-home/) and his intense desire to be the best.
Lance Armstrong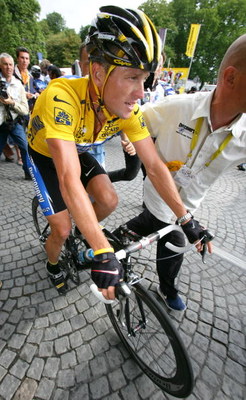 Here's another guy who, like Phelps, has passed innumerable drug tests. Both were also the dominant forces in their respective sports, again causing the suspicion to swirl around him.
Armstrong's representation of the United States on a global scale also makes it easy to compare him to Phelps, and it's a big reason why these two top my list of people I hope haven't used PEDs.
Armstrong's seven consecutive Tour de France wins and Phelps's eight gold medals are great achievements for American athletics, and to have them surrounded by the specter of drug use would be damaging not only to their individual reputations, but to the reputation of the United States and its athletes.
With the prominence of drugs in America's pastime, however, drug use by the two most dominant American athletes of the modern era would be tragically fitting.
Here's to hoping that won't be the case.
Keep Reading