Week 2 College Football Conference Power Rankings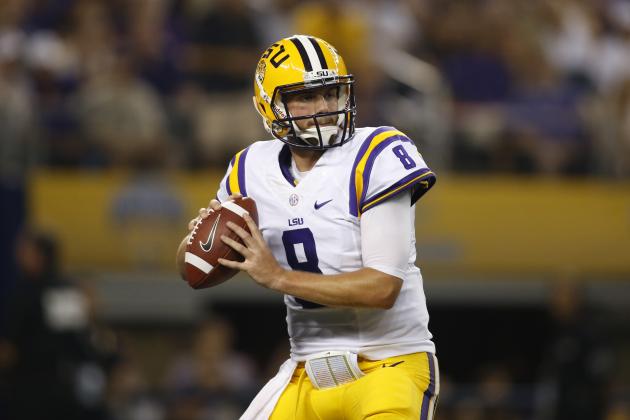 Tim Heitman-USA TODAY Sports

You never get a second chance to make a first impression, and for some FBS conferences, that could be their ultimate undoing.
The 2013 college football season kicked off last weekend, pitting nonconference opponents against one another in almost every case. Unlike midseason contests, where each league's wins and losses are zero-sum, the first few weeks provide a chance to make a statement.
Once conference play kicks off, leagues that acquitted themselves poorly will have to wait for bowl season to avenge their reputation.
These are the weeks that really count.
Begin Slideshow

»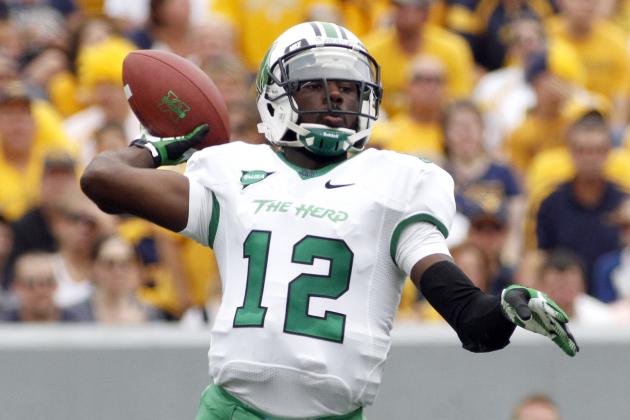 Justin K. Aller/Getty Images

Season Record: 6-7
Week 1 Best Win: Marshall (vs. Miami [OH], 52-14)
Week 1 Worst Loss: Tulsa (at Bowling Green, 7-34)
There wasn't much good to speak of for C-USA, which won six of 13 games—two over FCS opponents and four over teams that combined to go 9-40 last season.
The most impressive team might have been a loser, Rice, which fought Johnny Manziel-less Texas A&M to a seven-point deficit at halftime. But even they looked hapless in the final two quarters, allowing Johnny Football to throw three touchdowns on just six completions.
Reigning champion Tulsa lost by 27 at Bowling Green, a team that isn't embarrassing to lose to but a margin that's embarrassing to admit. The Hurricanes were picked unanimously to win their division this summer.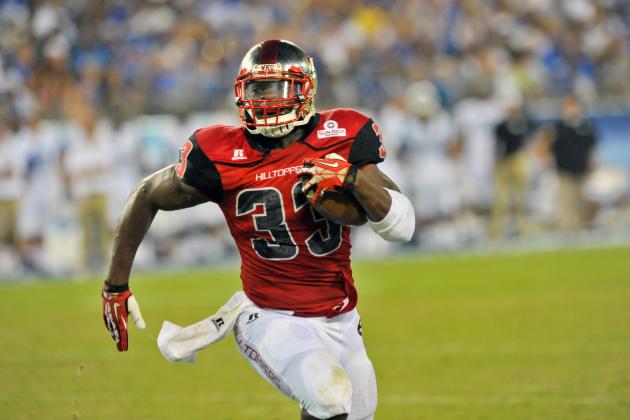 Jim Brown-USA TODAY Sports

Season Record: 4-4
Week 1 Best Win: Western Kentucky (vs. Kentucky, 35-26)
Week 1 Worst Loss: Louisiana-Monroe (at Oklahoma, 34-0)
Two of the Sun Belt's eight teams lost to FCS opponents last weekend, an ungodly proportion that should never be rewarded. But thanks to a 4-2 record elsewhere, with two quality losses (at least in terms of opponent), it still moves up one spot.
The two Louisiana schools—Monroe and Lafayette—failed to recapture last year's upset magic. But bad as they looked (Monroe in particular) against Oklahoma and Arkansas, they were playing Oklahoma and Arkansas, after all.
Western Kentucky held the Sun Belt's banner with a second-straight win over Kentucky, and linebacker Andrew Jackson made a name for himself by destroying Jonathan George. If the Hilltoppers give Tennessee a game this week, the conference might flirt with ninth place.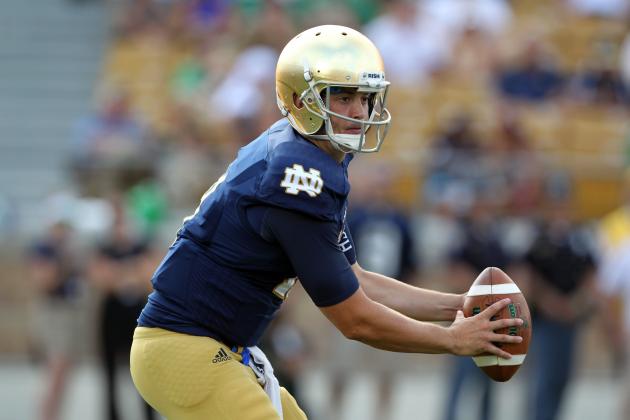 Brian Spurlock-USA TODAY Sports

Season Record: 2-4
Week 1 Best Win: Notre Dame (vs. Temple, 28-6)
Week 1 Worst Loss: BYU (at Virginia, 16-19)
Reesus Christ, the savior of Notre Dame's season, hath officially risen in South Bend. He threw for 346 yards on 23 attempts—an FBS-leading 15.0 yards per pass—and trails just Jameis Winston and Teddy Bridgewater in terms of starting quarterback efficiency.
That's the good news. Outside of that, the only other Independent contender, BYU, suffered a close but crushing loss at Virginia. There's no shame in losing to an ACC squad on the road, but an 0-1 start still hurts the Cougars' aspirations.
They get a good chance to rebound against Texas on Saturday, just as Notre Dame can make a statement at Michigan.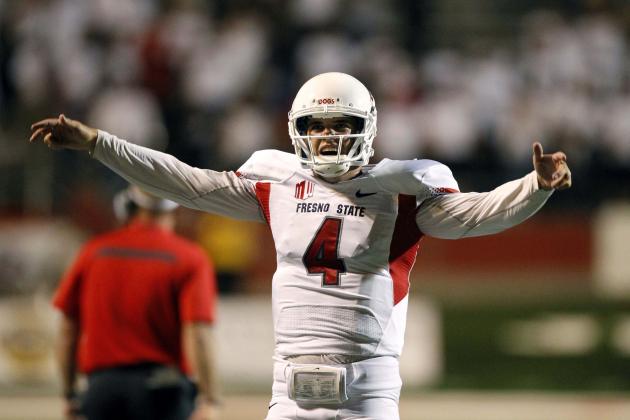 Cary Edmondson-USA TODAY Sports

Season Record: 3-9
Week 1 Best Win: Fresno State (vs. Rutgers, 52-51)
Week 1 Worst Loss: Boise State (vs. Washington, 6-38)
No conference was more disappointing than the Mountain West, which is lucky to not have fallen further than eighth.
Of its three most impressive teams last weekend, one (Fresno State) allowed 51 points and didn't cover, while two (Utah State and Wyoming) didn't even win their games.
Boise State, the conference's sole ranked team, laid an egg in Spokane, losing in a way that suggests atypical regression in Idaho. When San Diego State gets doubled-up by a below-average FCS team and it isn't the Mountain West's worst defeat, you know there's something profoundly wrong.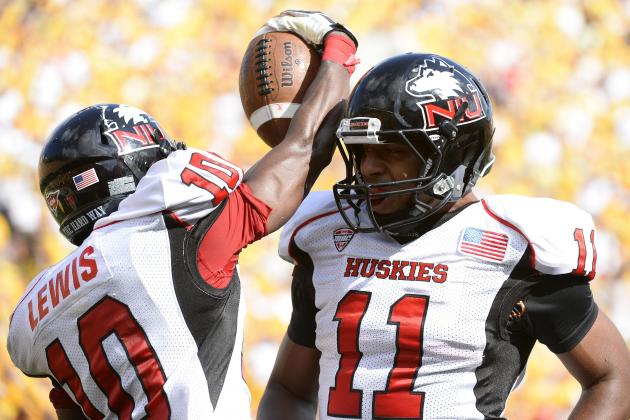 Mike DiNovo-USA TODAY Sports

Season Record: 5-7
Week 1 Best Win: Northern Illinois (at Iowa, 30-27)
Week 1 Worst Loss: Central Michigan (at Michigan, 9-59)
#MACtion came out of the gate with a tepid performance, but it did just enough to pass the sorry Mountain West.
Northern Illinois avenged last year's sole regular-season loss, storming the gates of Des Moines and leaving with a hard-fought win over Iowa (in a very hostile environment). Plaudits also go to Bowling Green, whose defense looked downright scary—contrary to MAC tradition—in a 34-7 rout of C-USA favorite Tulsa.
Toledo and Ohio didn't have the games most had hoped for, but two disappointments do not a bad weekend make. Bonus points for willingness to play good teams.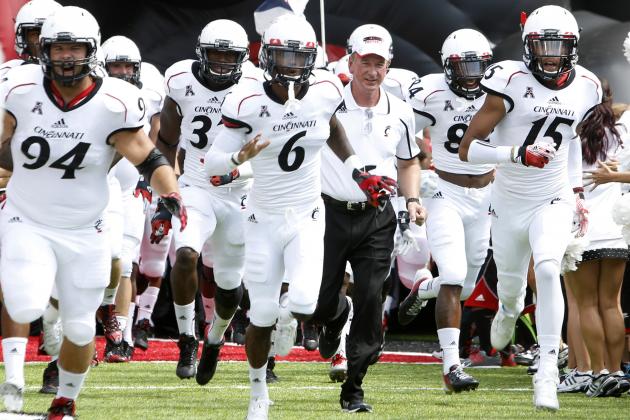 David Kohl-USA TODAY Sports

Season Record: 4-5
Week 1 Best Win: Cincinnati (vs. Purdue, 42-7)
Week 1 Worst Loss: South Florida (vs. McNeese State, 21-53)
Not enough highs and too many lows for the newly formed American Athletic, which saw two mid-level contenders, Connecticut and USF, lose (convincingly) to FCS opponents.
Outside of that, though, there are smatterings of hope. Louisville justified the preseason hype (for now) with a thorough domination of Ohio, and Cincinnati started the Tommy Tuberville era by embarrassing Purdue.
The AAC has two legitimate BCS sleepers and a third—Rutgers—who looked good enough at Fresno State to beat either of them on any given day. That's enough to (kind of) forgive the AAC for UCONN and South Florida.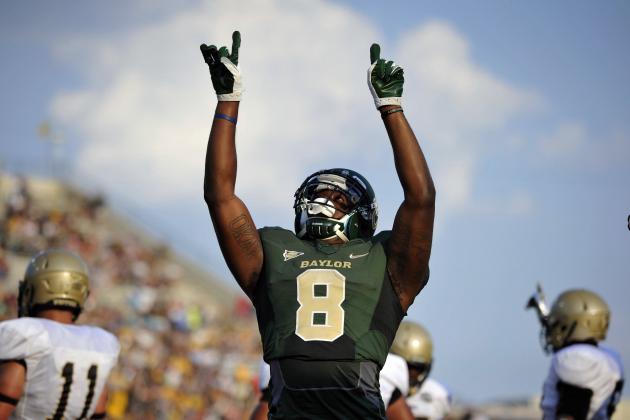 Jerome Miron-USA TODAY Sports

Season Record: 6-3
Week 1 Best Win: Baylor (vs. Wofford, 69-3)
Week 1 Worst Loss: Kansas State (vs. North Dakota State, 21-24)
It was a really weird week in the Big 12, one where two of 10 teams (including last year's champion) lost to FCS opponents and a third (West Virginia) needed a late score to avoid the same fate.
But on the other side of the coin, some of the conference's best teams answered big and salient questions. Oklahoma State and Oklahoma, two traditional offensive powerhouses, combined to allow three points against Mississippi State and Louisiana-Monroe—two semi-competent offensive teams.
Baylor, meanwhile, manhandled one of the better teams in FCS, and Texas rebounded from a slow start to break a school record for yards gained. Still, when 30 percent of the conference either loses to or struggles with FCS teams, it's hard to be enthusiastic.
How bad would things have looked if Kansas had played?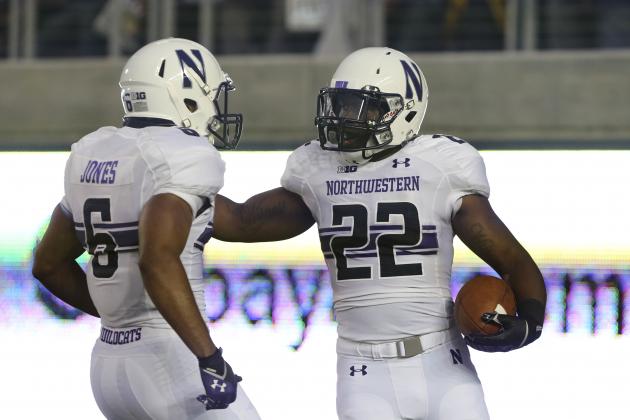 Kelley L Cox-USA TODAY Sports

Season Record: 10-2
Week 1 Best Win: Northwestern (at Cal, 44-30)
Week 1 Worst Loss: Purdue (at Cincinnati, 7-42)
No conference had a better record than the Big Ten, but its weekend still left a lot to be desired. Other than Northwestern and Michigan, no team looked particularly impressive.
Supposed title contenders Nebraska and Michigan State both struggled in wins, each showing a lack of progress in their keystone units. Nebraska's defense allowed 602 yards to Wyoming, and Michigan State's offense—outscored 14-12 by its defense—did the impossible and looked worse than it did in 2012.
In the third quarter against Ohio State, MAC also-ran Buffalo was one illegal hands to the face call from making it a three-point game. And what about Penn State letting Syracuse hang around and sneak in for a back-door cover?
The ends justify the means, so the B1G can't be punished for a 10-2 weekend. But things need to improve—and quick—in the Great Midwest.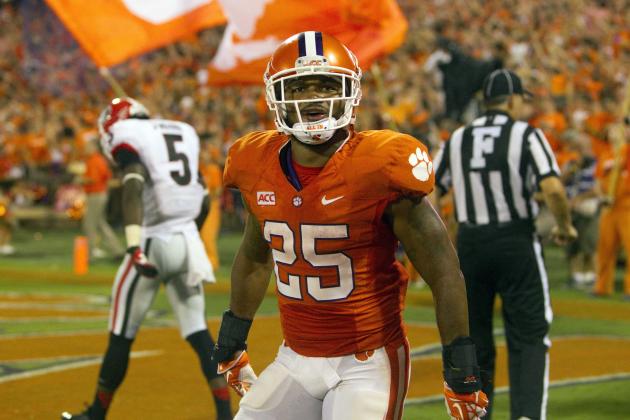 Joshua S. Kelly-USA TODAY Sports

Season Record: 10-4
Week 1 Best Win: Clemson (vs. Georgia, 38-35)
Week 1 Worst Loss: North Carolina (at South Carolina, 10-27)
The season started slow for the ACC, which watched potential contender UNC get beat down by South Carolina in Columbia. But that understandable defeat was the conference's worst of the weekend, which says everything you need to know about its success.
Clemson and Florida State, the ACC's two blue-chip BCS contenders, looked equally impressive, the former by getting a win over No. 5 Georgia and the latter by launching Jameis Winston's Heisman campaign.
Even in a 25-point loss, Virginia Tech's defense acquitted itself well against Alabama. Virginia beat BYU, Maryland looked dominant with an actual quarterback under center and Miami found ways to get Duke Johnson—maybe the most explosive player in America—into space.
All in all, it was a beautiful week on the Atlantic coast.
Steven Bisig-USA TODAY Sports

Season Record: 7-3
Week 1 Best Win: Washington (vs. Boise State, 38-6)
Week 1 Worst Loss: Oregon State (vs. Eastern Washington, 46-49)
Even without Stanford and Arizona State—two of its best squads—in action, the Pac-12 made some big statements in Week 1.
Washington sticks out in particular, dismantling Boise State as the Broncos have never been dismantled before. Also impressive was Utah, getting a hard-fought win over Chuckie Keeton Utah State, and UCLA's thorough domination of Nevada.
The conference did lose a contender when Oregon State lost to FCS Eastern Washington, and Lord only knows what's going on down at USC. But the good outweighed the bad in Week 1, and that good should only get better once Stanford and ASU enter the ring.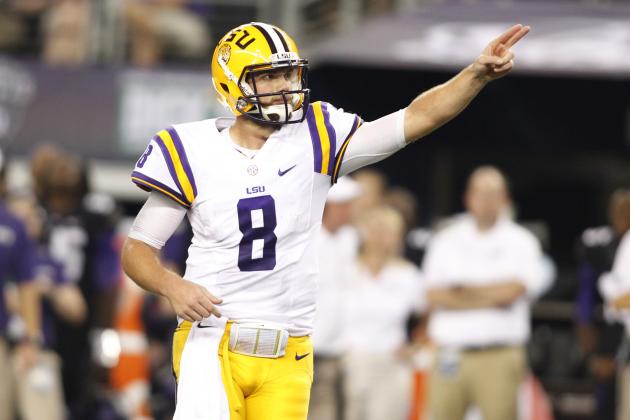 Tim Heitman-USA TODAY Sports

Season Record: 10-4
Week 1 Best Win: LSU (vs. TCU, 37-27)
Week 1 Worst Loss: Mississippi State (vs. Oklahoma State, 3-21)
The SEC didn't look invincible—as some had hoped/still claim—in Week 1, but its body of work still trumps that of any other conference.
Among its victims were No. 20 TCU, whom LSU thoroughly beat, and a good North Carolina team, whom South Carolina made quick work of in Columbia.
Of the four losses suffered, one was SEC-on-SEC crime (Vanderbilt), two came against top-13 teams (Georgia and Mississippi State), and one was incurred by Kentucky (speaks for itself).
This is still the cream of the crop.