UFC 164 Results: What We Learned from Erik Koch vs. Dustin Poirier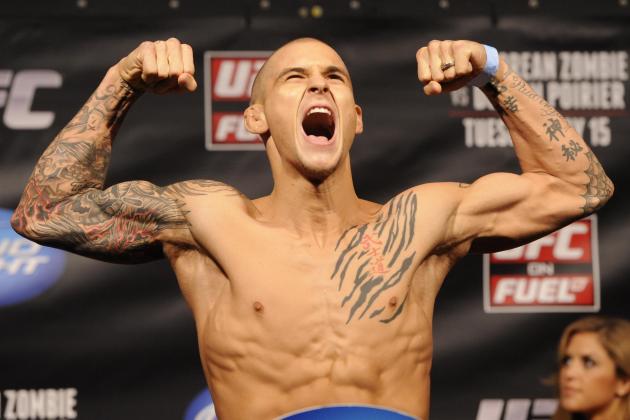 Rafael Suanes-USA TODAY Sports

Is there a better way to spark UFC 164 than a battle between two top-10 featherweights?
Apparently not.
In a match depicted by crisp Dustin Poirier standup and Erik Koch resilience, tonight's main card started out with a bang.
Poirier ultimately survived an early submission scare en route to battering Koch for the remaining two rounds, but the action was non-stop to say the least.
Here's what we can take away from a three-round decision featuring two of the game's most prominent prospects.
Begin Slideshow

»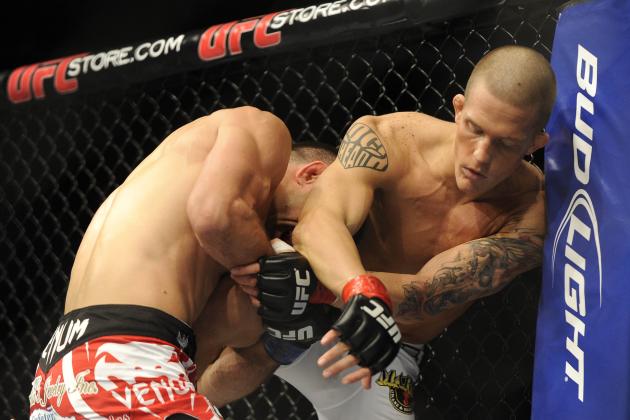 David Banks-USA TODAY Sports

As good as Erik Koch is in the clinch and off his back, his striking really came up short Saturday night.
Facing a controlled offense from Poirier, "New Breed" found it difficult to land effective strikes while bouncing around the Octagon.
Due in part to the hard-nosed mentality Poirier possesses, Koch's standup looked subpar time and time again. He was blasted by big shots in almost all three rounds, including getting dropped twice.
For him to rebound and move back up the featherweight ladder, the 24-year-old will have to step up his standup.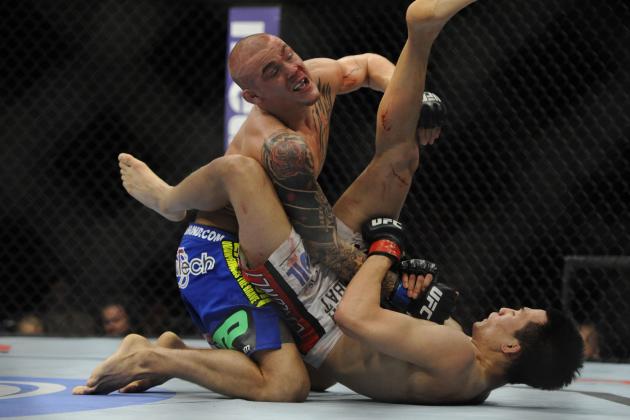 Rafael Suanes-USA TODAY Sports

After blasting Koch early in the first round, Poirier had to immediately defend an almost perfected triangle choke.
But just like he did against Chan-Sung Jung by not tapping, Poirier checked his gut, withstood the pressure and battled out of it.
It more or less secured his victory in the fight and forced Koch to go back to the drawing board for the ensuing two rounds.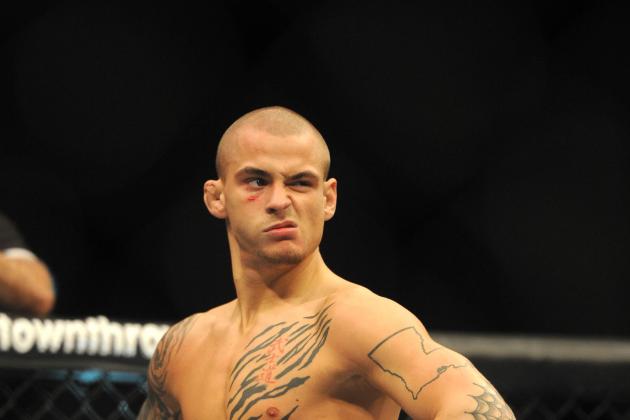 Kelvin Kuo-USA TODAY Sports

In what was an overall dynamic and perfected performance against a very formidable opponent, Poirier showcased the ability to one day contend for a divisional title.
He's had his troubles in the past, but it seems as if Poirier's hunger has refueled him inside the cage.
Tonight was just another example of how good he can be when his striking is fluent and he's able to gain the upper hand in the grappling game.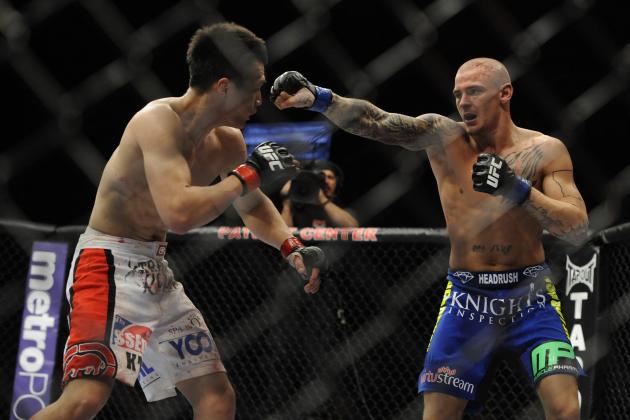 Rafael Suanes-USA TODAY Sports

Over the past few years the UFC has been slowly and concisely padding the featherweight division. It's had former lightweight standouts drop down and young prospects round out their skills.
Tonight was a perfect example of how satisfying it is to watch two ranked featherweights, not even in the top five, battle for Octagon supremacy.
And even though Poirier came out on top, Koch gave it his all and gave Milwaukee fans truly something to cheer about.
Time will tell, but the featherweight crop heap could be the most stacked division in all of MMA.
For more UFC news and coverage, Follow @DHiergesell