US Open Tennis 2013: How a Championship Would Affect Legacies of These Stars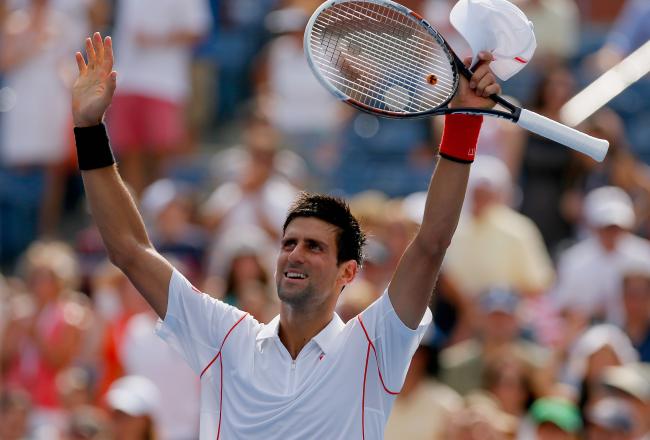 Mike Stobe/Getty Images
The concept of a legacy may be the slipperiest slope in all of sport. The constant discussion of how each individual moment helps or hurts a star player's legacy from a historical perspective is always a bit inane, with folks rallying at the pulpit of Overreaction Theatre.
But in individual sports, "legacy" is a bit easier to quantify—especially in tennis in golf. Both sports boast "major" events, ones we're cognitively supposed to think are more important than the others.
While things like overall event wins matters, we recognize Jack Nicklaus and Roger Federer as all-time greats because they've won those four events more than anyone else. Anything beyond that fact is just gravy.
With the conclusion of the 2013 Grand Slam season in full swing at the U.S. Open, we're going to get one last opportunity to see a player's perception change. An overwhelming majority of the world's best remain in the field as action goes barreling toward its second week, meaning there should be epic matches along the way—defining matches.
Legacy also has levels. The ones that use those defining matches—Andy Murray's win at Wimbledon, for instance—to signify where a player is on that spectrum.
With that in mind, here is a quick look at two players at the opposite end of the "legacy" spectrum who could have their long-term outlook fundamentally altered at Flushing Meadows.
Women's Bracket: Sloane Stephens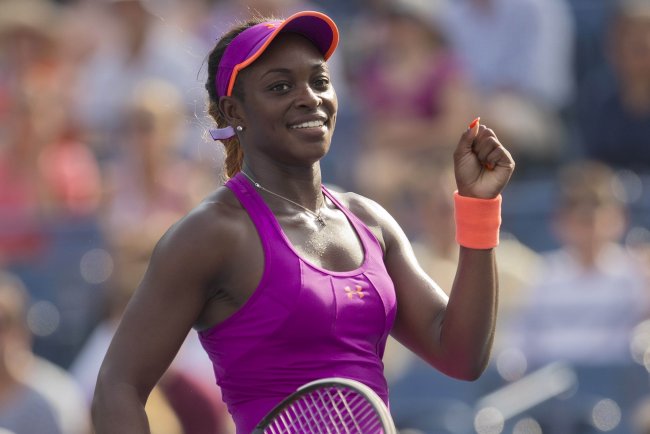 Susan Mullane-USA TODAY Sports
Perhaps "legacy" isn't the right word with Stephens. Regardless of whether she wins this year at Flushing Meadows or not, the 20-year-old American will have plenty more opportunities to stake her claim among the world's best. Serena Williams won her first major championship at age 18 but didn't win a second until after she was of legal drinking age.
If Stephens is the true heir apparent to the Williams throne, there is plenty of time for her to claim it.
But wouldn't it be a sweet start if she pulled off the unthinkable this year at Flushing Meadows? Stephens has been utterly dominant since a first-round scare from Mandy Minella, dropping both Urszula Radwańska and Jamie Hampton in the second and third rounds respectively.
.@SloaneTweets d. Hampton, 6-1, 6-3 on #Ashe. Possible next round opponent: #Serena. #usopen WATCH MATCH PT - http://t.co/DxKDhhlyPG

— US Open Tennis (@usopen) August 30, 2013
All of this sets up what should be the best early match of the entire tournament—Stephens vs. Williams II. Stephens infamously announced her presence to the tennis world in January, upsetting Williams in the quarterfinals of the Australian Open. The initial narrative heading into the match portrayed Serena and Sloane as BFFs, one offering mentorship and the other soaking it in like a sponge.
Presse Sports-USA TODAY Sports
Only it became quite clear these two were closer to bitter rivals than the best of friends.
ESPN The Magazine's Marin Cogan profiled Stephens in May, where the up-and-comer outed the fissure in her relationship with Williams. According to Stephens' side of the story, her relationship with Williams went from semi-friendly warmups to nonexistent the moment she won in Melbourne.
"She's not said one word to me, not spoken to me, not said hi, not looked my way, not been in the same room with me since I played her in Australia," Stephens said. "And that should tell everyone something, how she went from saying all these nice things about me to unfollowing me on Twitter."
Williams responded in kind, claiming that she "made" Stephens in a now-deleted cryptic tweet: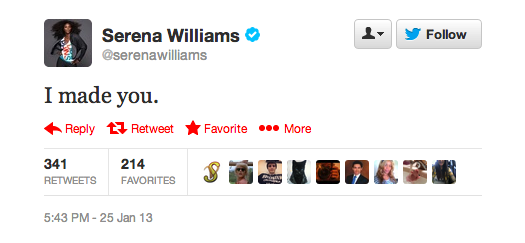 All of this controversy would make beating Williams (again) and then capturing her first major all the sweeter. Should she parlay it into something resembling Williams' 21-year-old year, where she won three Grand Slams, the U.S. Open could be remembered as Stephens stepping over her fiercest rival and ending the Williams era in one fell swoop.
But even if it winds up being Stephens' only Slam title, it's hard to envision her choosing any title she'd rather win.
Men's Bracket: Novak Djokovic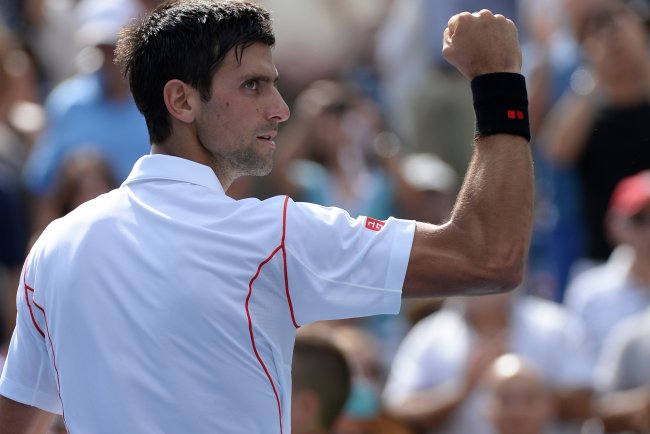 Robert Deutsch-USA TODAY
At age 26, Djokovic has six Grand Slam titles. That's equal to Boris Becker's career total, just one behind John McEnroe and two away from tying Andre Agassi. In the words of a certain public figure, that's not bad. Not bad at all.
Here's the dirty secret of that total, however: All but two have come down under. Djokovic has captured four Australian Open titles, including the past three, while only winning at Wimbledon and the U.S. Open once. He's yet to win the French Open, having made his only finals appearance in 2012.
But since he's got plenty of time between now and the other majors, let's focus on Flushing Meadows for a second. The Serb star has certainly not been without his chances at the U.S. Open. He's made the final in each of the past three years, winning in his historic 2011 campaign and losing in the final three other times (2007, 2010, 2012).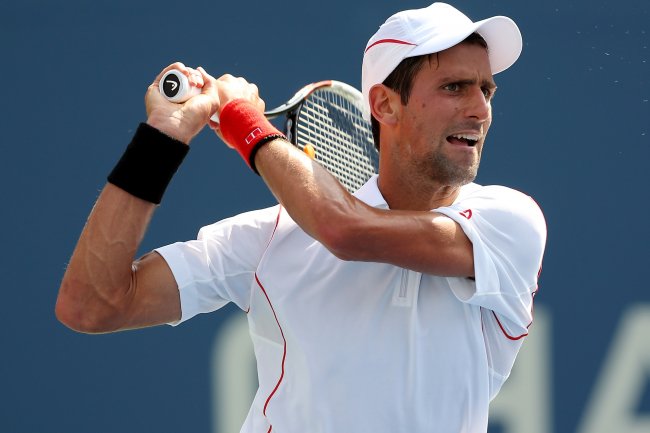 Matthew Stockman/Getty Images
What's become clear over these past 12 months or so is that Djokovic isn't necessarily chasing his contemporaries. He's trying to move up the all-time ladder, to get mentioned in the same breath as the Roger Federers and Pete Samprases. While Sampras and Federer share Djokovic's aversion to clay—they have one French Open between them—both men have multiples in the other three events.
Djokovic getting off the schneid at Flushing Meadows would go a long way toward entering him into that all-time conversation. He's been nothing short of dominant through his first two matches, defeating Ricardas Berankis and Benjamin Becker both in straight sets.
.@DjokerNole fist-pumps after capturing the first set in a TB on #Ashe. #usopen Presented by @Heineken_US. WATCH - http://t.co/rrJsWD6dky

— US Open Tennis (@usopen) August 30, 2013
He'll also get a chance to atone for last year's defeat along the way. Murray sits on the same side of the bracket as Djoker, setting up a potential semifinals rematch of their epic five-set battle. With Djokovic, Murray and Rafael Nadal all looking to become the year's only multi-time Slam winner, Flushing Meadows could define 2013's player of the year.
That means more to Djokovic than anyone realizes.
Djokovic has at least three more years of prime tennis if we use the arbitrary cut-off of age 30, which has often vexed even the world's best. That seems like forever and a day away, but in reality it gives him only 12 more opportunities at Grand Slams during his quote-unquote prime. Standing again as the unquestioned favorite heading into the third round of a major event, it's time for Djokovic to finally tally another outside Melbourne.
Follow Tyler Conway on Twitter:
This article is
What is the duplicate article?
Why is this article offensive?
Where is this article plagiarized from?
Why is this article poorly edited?