Toledo vs. Florida: Live Score, Analysis and Results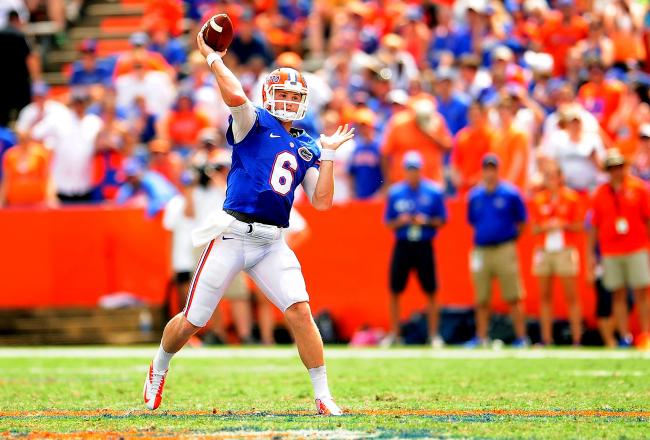 Stacy Revere/Getty Images
Florida 24, Toledo 6—Final

The Florida Gators defense shined in the 2013 regular season, and Will Muschamp's team defeated the Toledo Rockets, 24-6.
Mack Brown ran for a game-high 112 yards and two touchdowns, and Jeff Driskel completed 17 of 22 passes for the Gators.
Toledo's dual-threat QB Terrance Owens was held in check by the Florida defense throughout the day, and the Rockets managed just 12 first downs.
Live scoring updates and analysis were provided during the nonconference tilt.
And hey, we might've learned a thing or two or ten along the way.
Final Stats
Driskel: 17-of-22, 153 yards, 1 TD
Brown: 25 carries, 112 yards, 2 TD
Trey Burton: 5 carries, 69 yards
Owens: 17-of-38, 155 yards, 1 INT
Fluellen: 9 carries, 46 yards
Bernard Reedy: 7 catches, 50 yards
Final: Florida 24, Toledo 6
It was starting to get quiet in The Swamp as the game closed, but true freshman running back Kelvin Taylor electrified the crowd with a couple big runs.
Despite only seeing playing time on the final drive, Taylor is already the second-leading rusher for the Gators. He finished the day with five carries for 42 yards, and time expired.
Florida was very effective from the four-wide receiver spread formation. That offense will be useful in the coming weeks.
Driskel can find speed on the outside with bubble screens, run a read-option or hand the ball off to his running back.
Toledo has run a trips package for a lot of the game, and finally, the Rockets move the ball on a screen pass to one of the receivers.
The saying goes, "If it ain't broke, don't fix it," but Toledo has been trying to create something that hasn't been there all day.
This game isn't quite over, but the Rockets are running out of time, and quickly.
Florida hit with a penalty on that punt return for having maybe 15 men on the field.

— Jason Lieser (@PBPjasonlieser) August 31, 2013
Well, that was weird.
I feel like having that many guys on the field at one time is very, very illegal.
Like suspended-for-one-entire-half illegal.
Running horizontally on this Florida defense is not the smartest thing to do.
The Gators have been impressive holding Toledo's dual-threat quarterback to 133 passing yards and negative-five rushing yards.
Florida...I'm sorry. Nice win. Looked impressive. Beat a good team.

— Kirk Herbstreit (@KirkHerbstreit) August 31, 2013
Two holding penalties kill Florida's promising drive, and Austin Hardin sends a 39-yard kick wide left.
The Gators have now been penalized eight times for 60 yards, but a victory is just over 10 minutes away.
Driskel is showing some nice touch on his passes.
Florida offensive coordinator Brent Pease certainly does not want to expose too much of the playbook with the Miami Hurricanes watching, but Driskel could use some reps making those throws in game situations.
Take a second look at Hargreaves' first career interception.
Stat Update
Driskel: 13-of-17, 127 yards, 1 TD
Brown: 22 carries, 103 yards, 2 TD
Owens: 13-of-26, 120 yards, 1 INT
Fluellen: 9 carries, 46 yards; 3 receptions, 42 yards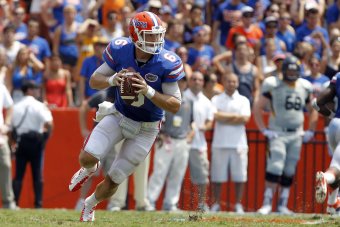 Kim Klement-USA TODAY Sports
Florida 24, Toledo 6
The Gators take advantage of a short field, and Driskel finds Gideon Ajagbe for a four-yard touchdown.
With only 45 seconds left in the third quarter, it's pretty safe to assume Florida is in control of this game. Toledo's offense can't do much to move the ball against a stingy UF defense.
So Florida is the exact same team as it was last year. Some different names. Same team.

— Barrett Sallee (@BarrettSallee) August 31, 2013
So far, we've seen a Florida team that is identical to last year's 11-2 squad. The defense is menacing, and the offense is, well, meh.
Ahh, twins.
Vernon Hargreaves comes up with a huge interception for the Gators. The crowd has some real life again, and Florida will start its drive at the 23-yard line.
That's exactly what Gators fans want to see from the true freshman.
Points, Driskel. Your team needs points.
Toledo has done a decent job moving the ball on the first couple plays of a possession, but the Rockets' drives keep stalling.
Florida's offense isn't doing much better, though. Driskel tossed a beautiful pass to Solomon Patton, and he dropped it. That was an enormous chance for the Gators to get into scoring position, but it was wasted.
This game is starting to get as ugly as that whole VMA performance thingy last week.
Florida's offense is doing little to pull away from Toledo. The running game has been slowed, and Driskel hasn't shown much of a downfield passing game.
On the bright side, Kyle Christy drilled a 53-yard punt, and the Rockets will start the drive inside their own 10-yard line.
If the Gators can force a three-and-out, it would be a huge field position swing.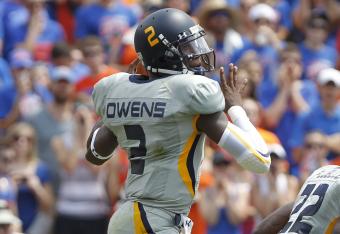 Florida 17, Toledo 6
Toledo capitalizes on an opportunity to cut into the Gators' lead, but Florida escapes an awful offsides penalty on 3rd-and-goal that gave Owens a fourth goal-to-go chance.
Detmer converts on a 23-yard attempt, and it is an 11-point game.
The Rockets out-physicaled Florida on that drive...was Bernard Reedy actually right?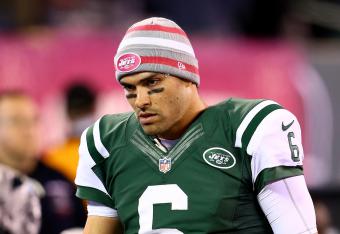 Game-defining drive here for the Rockets. Excellent job by Toledo's defense to force a three-and-out, so now it's Terrance Owens' job to move down the field.
Otherwise, this will just remain an ugly game. And ugly football is no good.
Except butt fumbles. That ugly stuff is always funny.
Toledo: Keys for 2nd Half
Move. The. Ball. The Rockets managed just 101 yards and four first downs during the first half.
Stop the run. Easier said than done, though. The Gators are gaining 5.6 yards per attempt on the ground.
Florida: Keys for 2nd Half
Keep pounding the ball, and chew the clock. Toledo can't stop Mack Brown, and time is on UF's side.
Don't allow the Rockets offense any big plays. Momentum needs to stay on Florida's side.
#Florida leads Toledo 17-3 at the half. Aside from Driskel's fumble, can't imagine that going much better for the Gators.

— Bryan Holt (@Bryan_Holt) August 31, 2013
All things considered, the Gators are in a good spot heading into the second half.
Halftime is nearing its conclusion. Toledo will kick off to Florida, and UF can start to put the game away with a scoring drive on its first possession.
Toledo's QB needs to settle down. Guys are open, and every pass is overthrown.

— Barrett Sallee (@BarrettSallee) August 31, 2013
Bleacher Report's Barrett Sallee said it early in the game, and this would be a simple second-half adjustment for Toledo QB Terrance Owens.
Of course, his receivers have dropped a couple passes, too, so the Rockets' aerial attack must improve on both ends.
After two years and the first half of this game, I'd say Will Muschamp invested in the better Mack Brown. #Gators

— Joe Morgan (@joe_morgan) August 31, 2013
Run-heavy offense for Florida. The Gators have passed the ball 11 times compared to 25 rushing attempts, and why not?
Mack Brown has been UF's best player for the entire season!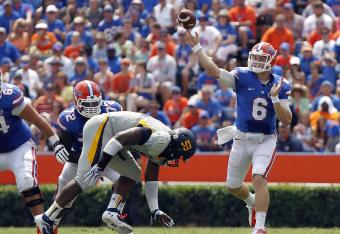 Halftime: Florida 17, Toledo 3
Driskel: 10-of-11, 101 yards
Brown: 17 carries, 97 yards, 2 TD
Owens: 7-of-16, 68 yards
David Fluellen: 5 carries, 36 yards
Wait a second. Toledo head coach Matt Campbell had an ice-cream truck come to practice?
I'm transferring. Or getting better at football. Equipment manager, here I come.
After he reached the sideline, Mack Brown squatted down. He's been a huge part of the Florida offense all day. With Matt Jones already out today, the Gators may be getting thin at running back.
That said, there have been no indications that Brown will sit out.
Just wait until Toledo wears us down, though!

— Alligator Army (@AlligatorArmy) August 31, 2013
Florida 17, Toledo 3
Mack Brown absolutely bulldozed his way into the end zone there. He was a man not to be denied on that 14-yard score.
Between Brown and Driskel on that drive, there was plenty of power being showcased.
This article is
What is the duplicate article?
Why is this article offensive?
Where is this article plagiarized from?
Why is this article poorly edited?