What's New for the Philadelphia Eagles in 2013-14?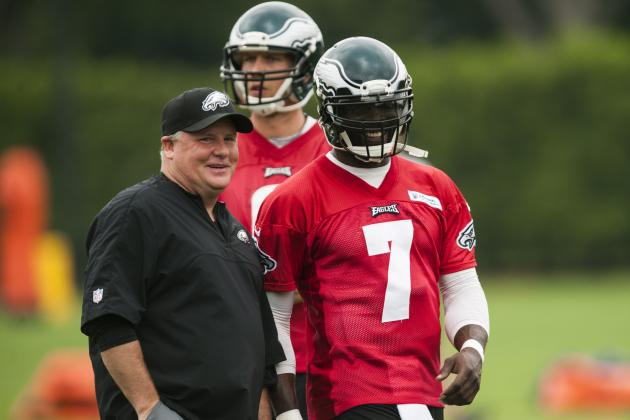 USA TODAY Sports

Philadelphia Eagles fans aren't used to change. The city employed the same man as head coach for 14 seasons, spanning three decades. For much of that regime, No. 5 Donovan McNabb was under center. The Eagles operated on a pass-heavy offense year after year, and fans grew tired of Andy Reid's mundane press conferences and too-soon playoff losses.
All that is in the past.
For the first time since John Elway and the Denver Broncos won consecutive Super Bowls, Reid is not the head coach. The 2013 season will begin a new era of football under Chip Kelly. Kelly is the first coach to transition to the NFL without prior NFL-playing or coaching experience in over a decade.
It will be a difficult task for Kelly to try to turn around an organization that has lost 20 of its past 32 games, including 11 of 12 to date. Kelly overhauled the defense this past season, even changing coordinators and schemes. He's sticking with the veteran Michael Vick, but this will be an entirely different football team than the one under Reid.
Begin Slideshow

»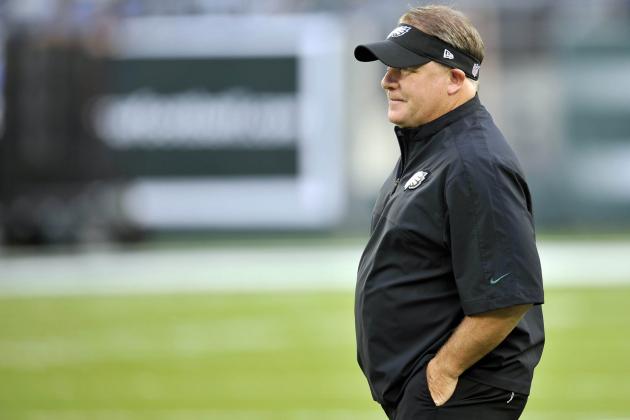 Joe Camporeale-USA TODAY Sports

The Philadelphia Eagles' new head football coach, Chip Kelly, is a unique man. He's quite simply married to the game of football. Kelly is a student of the game, and he's inspired even the legendary Bill Belichick to learn more about Kelly's famous high-tempo offense at the University of Oregon.

Kelly spent four successful years as Oregon's head coach, posting a 46-7 record. He coached in four bowl games, even appearing in a BCS National Championship Game in 2010. He ran the ball frequently, in fact running nearly twice as many times as he passed a year ago.
Expectations are high that Kelly will be able to translate his new offense to the NFL level. Vick is his quarterback of choice to do so, and he possesses a skill set unseen by virtually any quarterback to have ever played the game. Kelly will have fun utilizing Vick in read-option plays, and the running game with LeSean McCoy will be a serious threat.
The Eagles may have to outscore many teams to win in 2013, given what could be a shaky defense. Philadelphia allowed nearly 450 points a year ago and ranked dead-last with 33 passing touchdowns allowed. Kelly's new hurry-up offense could revolutionize the NFL, or it could completely backfire, putting Kelly out of a job within a few years.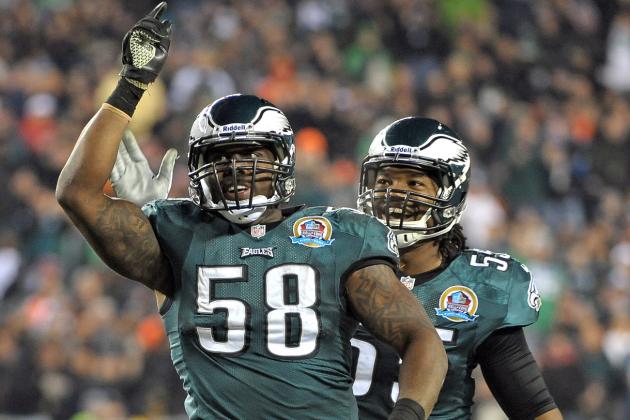 USA TODAY Sports

The Philadelphia Eagles are making the curious change to a 3-4 defense, one that seems odd given the personnel on the roster.
Trent Cole has been one of the NFL's finest 4-3 defensive ends over the past seven seasons, and he will now be forced to play outside linebacker from a standing up position. Brandon Graham will also transition to linebacker, although he's younger and should be able to make the switch smoother.
Nose tackle Isaac Sopoaga and pass-rushing linebacker Connor Barwin were brought in due to their prior experience (and success) in a 3-4 defense. And inside linebacker Mychal Kendricks has the speed to exceed and even flourish as an inside linebacker in the new 3-4.
But it looks like it could be a long season for the Eagles, especially in the defensive backfield. If Earl Wolff beats out Nate Allen for the free safety spot, Philadelphia will put forth four new starters in the secondary. That will put immense pressure on the front seven to wreak havoc on the opposing quarterbacks.
Considering the Eagles had just 30 sacks in 2012, that may be a problem. The team has to play Robert Griffin III, Tony Romo, Eli Manning, Aaron Rodgers and Peyton Manning in half of its 16 contests this year. Those are talented quarterbacks capable of putting up 30 to 35 points or more against the Eagles defense.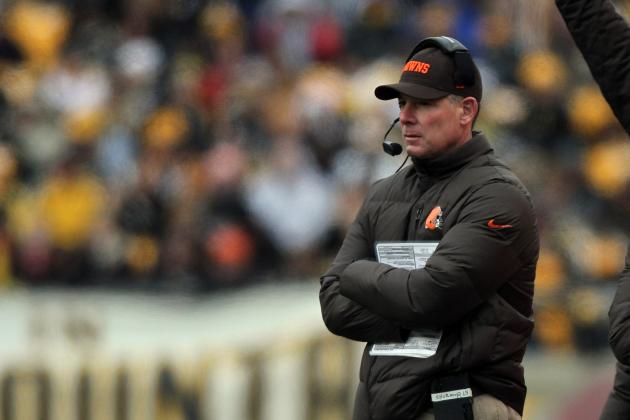 USA TODAY Sports

With Chip Kelly comes three new coordinators in Pat Shurmur, Billy Davis and Dave Fipp. Shurmur is coming off of a two-year stint as head coach of the Cleveland Browns, and he's previously coached for the Philadelphia Eagles.
Shurmur spent 10 seasons with the Eagles coaching the offensive line, tight ends and quarterbacks. He played a major role in the development of Sam Bradford in 2010, helping the top overall pick win Offensive Rookie of the Year. Shurmur inherits an offense full of talent in Vick, McCoy and DeSean Jackson, but one that has struggled with turnovers a year ago.
Davis will be attempting to transition the defense to a 3-4 unit, one that hasn't graced Philadelphia since the 1980s. The switch will put Cole and Graham in unfamiliar outside linebacker positions and move Fletcher Cox from 3-technique defensive tackle to 5-technique defensive end.
Special teams coach Fipp has had a terrific impact everywhere he's gone, and returners Damaris Johnson and Brandon Boykin already seem to be performing better in preseason. Fipp inherits a former Pro Bowl punter in Donnie Jones, an extremely accurate kicker in Alex Henery and a top long snapper in Jon Dorenbos. Fipp will have his choice of which players he wants to be his returners, whether it's Johnson, Boykin, Jackson or someone else.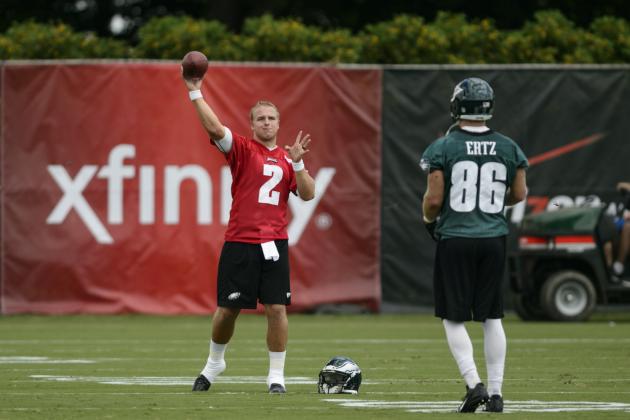 Howard Smith-USA TODAY Sports

The Philadelphia Eagles should get solid contributions from their rookie draft class. First-rounder Lane Johnson was picked fourth overall and is slated to start at right tackle immediately. He possesses a whole world of athleticism and the potential to be one of the best in the business.
Tight end Zach Ertz adds an entire new dimension to the offense. He's extremely versatile in that he can line up as a tight end, a wide receiver, a slot receiver or an H-back. Ertz will see his fair share in two-tight end sets or even as the primary tight end over Brent Celek.
Third-rounder Bennie Logan will play a variety of roles on the defensive line. He has the size to play 3-4 nose tackle, but he can also play 4-3 tackle and 3-4 end. Logan may win a starting spot opposite Cox as a 5-technique end to begin the season, although his snaps will vary on his performance.
Fourth-round quarterback Matt Barkley is an intriguing prospect. He was initially seen as a clear-cut first-round quarterback had he declared for the draft a year earlier, but his stock fell after a poor senior season at USC. Barkley will begin as the third quarterback, but there's a chance he may start some games.
Fifth-rounder Wolff may beat out Allen to be a starting free safety in the defense. Wolff was considered a steal as a late-round pick, and the Eagles are hoping he can inject a spark in the secondary.
The late picks are Dave King, Joe Kruger and Jordan Poyer. Kruger has already been placed on IR. King has been released. Poyer is expected to play as the dime cornerback in 2013. Potential undrafted free agents who could make the roster include Damion Square, Matthew Tucker, Jeff Maehl, Russell Shepard, Matt Tobin, Michael Bamiro, Jake Knott and Travis Long.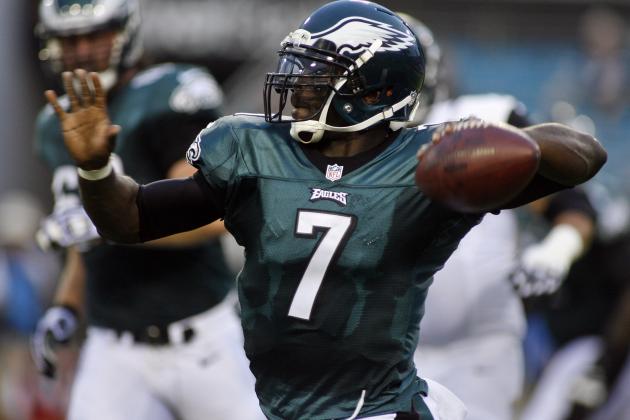 Phil Sears-USA TODAY Sports

Kelly's offense with the Oregon Ducks was frequently known for its high-paced speed during games, operating with no huddles. To translate that to the NFL would mean even the offensive linemen being in top physical condition, which could be a difficult task.
Kelly's quirks have been well-documented. He has been playing music at practices to prepare his players for the noise during games, and he's incorporated sleep habits and smoothies into the rituals for his team.
To maximize the efficiency of his offense, Kelly will need players of versatility, which is why he signed players like James Casey and drafted Ertz.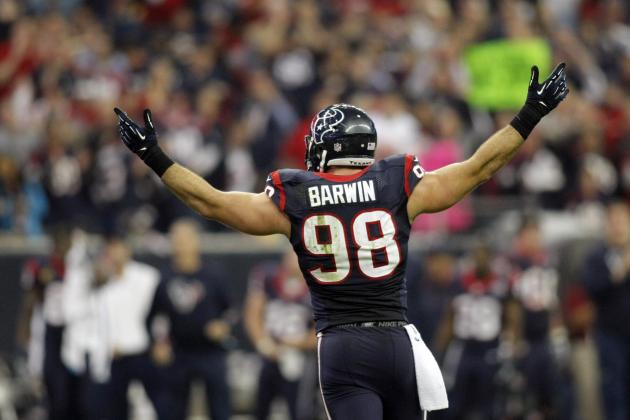 USA TODAY Sports

The Philadelphia Eagles signed a handful of free agents to their roster, at one point looking like they were going to start six new players on the defensive side of the ball.
Kenny Phillips has since been released, but the secondary could still boast three new free-agent starters. Bradley Fletcher, Cary Williams and Patrick Chung are the expected starters in the defensive backfield. Fletcher and Williams are adequate to solid starters. Chung was allowed to walk in free agency by the New England Patriots after four seasons.
Barwin, 26, had an 11.5-sack season as recently as 2011, but his performance dropped off in the sack department a year ago. He still registered 14 quarterback hits, and he's young enough that the Eagles have to be hoping they still have him in his prime.
Nose tackle Sopoaga will play a minimal role as a fill-in nose tackle, but Logan will likely be groomed as the nose tackle of the future, even in a 0-technique role.
On the offensive side of the ball, Casey is the primary free-agent acquisition. He is a fullback/tight end who will catch as many as 40 to 50 passes. Casey can line up all over the field, and he helps soften the loss of Jeremy Maclin in that he's another pass-catching target for Vick.