Although the Super Cup is not considered one of the bigger competitions of the season, you can tell a lot from a competition between two elite clubs. In Friday's match, Chelsea proved that it is once again one of the top teams in Europe despite a loss to Bayern Munich after penalty kicks.
The matchup pits the defending winners of the Champions League against the winners of the Europa League. Chelsea had won each of these trophies over the past few seasons, although the latter was considered a bit of a disappointment after an early exit in UCL.
Returning manager Jose Mourinho stated this summer that he has no interest in winning another trophy in the second-highest competition, according to BBC Sport.
The good news is that the club played well enough to believe they will avoid the Europa League this time around.
In the matchup against Bayern Munich, the German club came away with a 5-4 victory in penalty kicks after the score was 2-2 through 120 minutes of play. Chelsea appeared to have the match won, but Javi Martinez got the equalizing goal in stoppage time.
This is obviously a disappointing outcome for the Premier League squad, but there are a lot of positives to take away from the effort.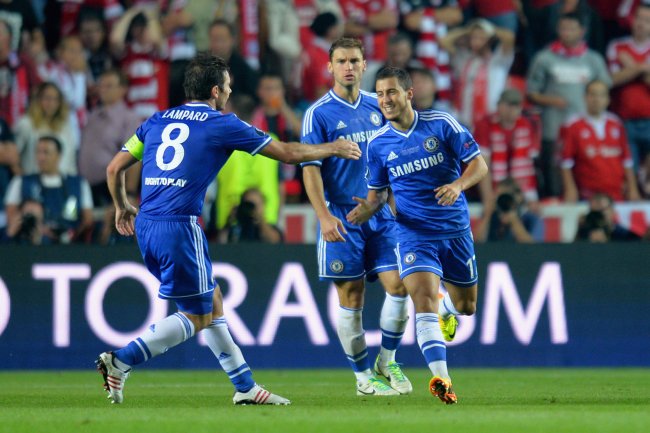 Shaun Botterill/Getty Images
First, it is important to remember that Bayern is arguably the top club in Europe. The defending continental champions dominated Barcelona in the UCL semifinals last year before defeating Borussia Dortmund in an all-German final. The team also won the Bundesliga and DFB Pokal trophies.
The fact that Chelsea came within seconds of defeating such a talented squad playing with its best players is a great sign.
Additionally, the Blues simply looked good when they were on the pitch.
Goalkeeper Petr Cech showed why he is still one of the best in the world at his position. KYCK Clips provided a look at one of his best moments on the day:
CECH! MVP TODAY NO DOUBT ABOUT IT. LITERALLY ROBBING BAYERN OF GOALS! #supercup #FCBCFC https://t.co/mRJ4KPvyCp

— KYCK Clips (@clips) August 30, 2013
Fernando Torres once again proved that he can score against the top clubs across Europe. While he has struggled in the Premier League in the past few years, he had 15 goals in other competitions for Chelsea last season.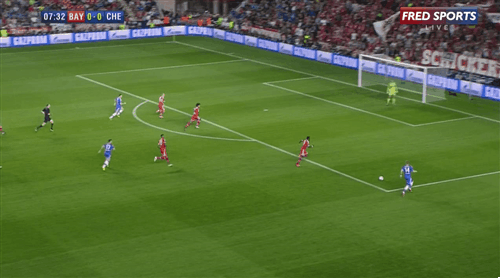 The defensive line was also impressive despite the two goals allowed. David Luiz had a nice return to the lineup, and the rest of the players were just as strong. Add this to the strong offensive play of Eden Hazard, and it's clear that there is a lot of talent on the roster.
Chelsea were unable to defeat Bayern Munich due to too many mistakes (including seven yellow cards and a red card), but fans were able to see that this squad can beat anyone if they play to their ability.
How will Chelsea fare in Champions League?
With Jose Mourinho back as Chelsea's manager, this team should be much more consistent than it has been. The Special One simply will not tolerate poor play, and there is enough depth to only play those performing well.
Another difference compared to last year is a relatively easy group stage draw. Chelsea will be paired with Schalke 04, FC Basel and Steaua Bucuresti in Group E, none of which are among the best in Europe.
In fact, all three needed to win a playoff to reach this point, compared to Chelsea which received an automatic berth for finishing in third in the Premier League.
This will make it much easier to advance compared to last year, when Italian champs Juventus and Ukraine champs Shakhtar Donetsk prevented a deep run for the Blues.
Chelsea will likely reach the knockout stage, where they have a strong chance of winning it all. The players know what it takes to win after earning the title in 2012, and their manager has the experience as well after winning with Inter in 2010.
After showing what they are capable of achieving against an elite opponent, they are clearly a top contender to once again raise the UCL trophy.
Follow Rob Goldberg on Twitter for the latest breaking news and analysis.