The MLB waiver wire doesn't have quite the same excitement level as the annual trade deadline, but it may be just as meaningful.
As the season winds down, there are a few tight division races that could be swayed by one big move or another.
Whether it's the Pittsburgh Pirates and the St. Louis Cardinals in the NL Central or the Cleveland Indians in the AL Central, these contenders were looking for a little extra punch late in the season.
It remains to be seen if they've found it.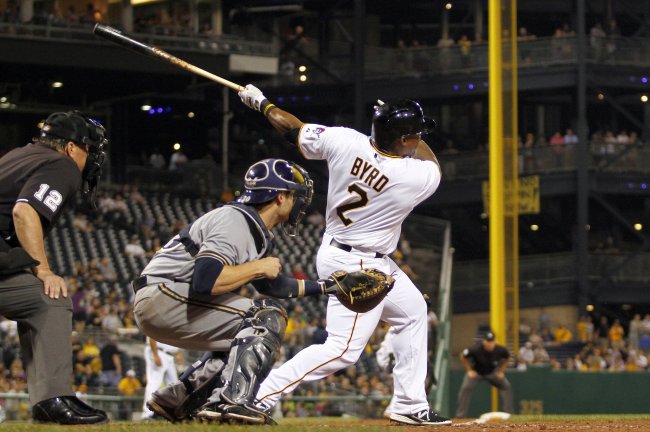 Justin K. Aller/Getty Images
Marlon Byrd and John Buck
The Pirates are experiencing their annual August slump, as they've just dropped out of first place in the division after going 5-5 in their last 10 games.
To compensate, they sent Dilson Herrera and a player to be named to the Mets for outfielder Marlon Byrd and catcher John Buck.
How much of an effect this move will have remains to be seen.
Buck will likely just be a backup to Russell Martin, but Byrd might have a chance to make more of an impact.
ESPN's Keith Law explains Byrd's potential value to the Pirates.
But the Pirates' right fielders have, collectively, been so awful this year, hitting .245/.307/.368 with poor defense, that Byrd represents a significant upgrade, probably half a win of value from here on out even if he doesn't keep up his pace from the season's first 20 weeks. He'll also help the team in the playoffs by removing one automatic out from the lineup, something that would seem more likely to cost you when facing the better-quality arms you see in October.
As the Bucs try to make the playoffs for the first time in 21 years, the pair could end up being very influential.
Mark Hirsch/Getty Images
John Axford
The Cardinals haven't been standing pat either.
Closer Edward Mujica has been struggling with a shoulder injury, so St. Louis tried to add some bullpen depth by acquiring John Axford from the Milwaukee Brewers.
Axford started out the year really poorly, as his ERA skyrocketed over nine, but he's since rebounded slightly.
Over his last 40 innings, he's kept his ERA down to 2.70, so he should slide nicely into a setup role for the Cardinals.
Bullpen depth has consistently been one of the most important factors for teams that go far in the postseason, and St. Louis is hoping Axford can help bolster that facet of the team for a long playoff run.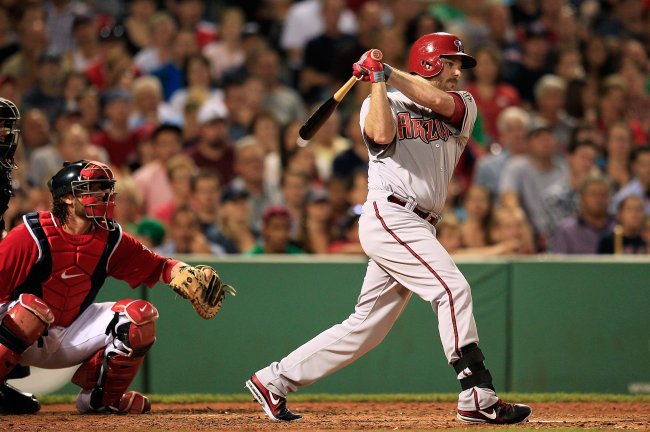 Gail Oskin/Getty Images
The Indians are four games out of the AL wild card spots (as of Friday), and they're trying their best to revive a struggling offense.
Accordingly, they just sent a minor leaguer and cash to the Arizona Diamondbacks for outfielder Jason Kubel on Friday.
The veteran had a good year for the D-Backs last year, as he hit 30 home runs, but this season he's hitting just .220 and has homered only five times.
Despite his struggles, he'll still be useful to the Indians.
In a recent series against the Braves, the team missed all 18 chances they had to drive home runners in scoring position.
If the team wants to make the playoffs, let alone make some noise there, Kubel will have to provide some pop in the outfield.
He'll also add some help defensively too, as this catch against Anthony Rendon demonstrates.
But more than anything, analysts view this as a solid way to bolster the team's depth.
#Indians view Jason Kubel as primarily a depth acquisition. They felt he was better than the bats they have in AAA.

— Jerry Crasnick (@jcrasnick) August 30, 2013
All of these moves may seem minor, but could have big repercussions.
The Kubel deal may involve the biggest name, but it likely won't help the Indians overcome the Tampa Bay Rays and Oakland Athletics in the wild card race.
But for the Pirates and Cardinals, who are both near locks to make the postseason, these moves should help each team become much more formidable in the opening rounds.