9 Things We Learned About the Green Bay Packers During Preseason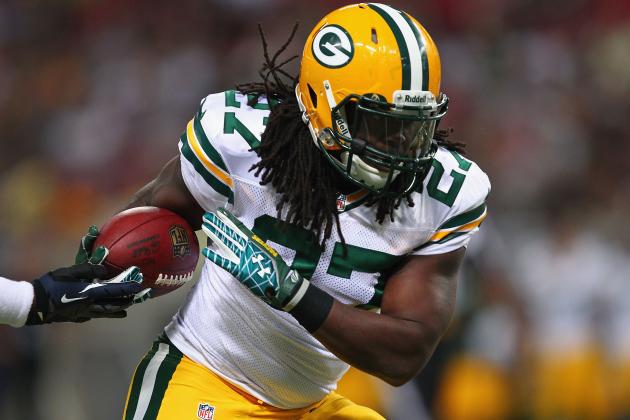 Dilip Vishwanat/Getty Images
Eddie Lacy has a chance to have an extremely productive season as a rookie.
The Green Bay Packers finished the NFL preseason by going 1-3. Their lone win was against the St. Louis Rams while they lost to the Arizona Cardinals, Seattle Seahawks and Kansas City Chiefs.
We learned plenty of things about the Packers over the course of those four games. We learned about specific players, as well as the offense and defense as full units.
Let's take a look at the nine lessons the Packers taught us during the preseason.
Begin Slideshow

»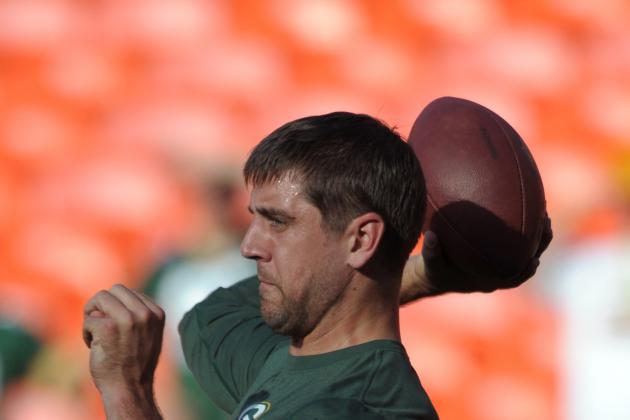 Denny Medley-USA TODAY Sports

The Green Bay Packers waived quarterbacks Vince Young and Graham Harrell in order to get down to their final 53-man roster. A few days later they released B.J. Coleman, according to Wes Hodkiewicz of the Green Bay Press-Gazette.
After releasing all of their backup quarterbacks, the Packers went out and signed free agent Seneca Wallace, according to Michael David Smith of ProFootballTalk.com. Wallace has already been a member of the New Orleans Saints and San Francisco 49ers this season. The fact that he didn't stick with either team is a little frightening for his prospects of successfully backing up Aaron Rodgers.
While most teams would struggle if they lost their starting quarterback for an extended period of time, the Packers would be in a whole heap of trouble. That's how important Rodgers is to the Packers and how little faith we should have in Wallace until proven otherwise.
Scott Rovak-USA TODAY Sports

The Green Bay Packers have had one of the worst ground games in the NFL in recent seasons. Of course, it hasn't mattered much due to quarterback Aaron Rodgers playing at such a high level.
However, Green Bay invested two early draft picks on running backs this offseason, showing the Packers' need to improve in that area of the offense. While fourth-round pick Johnathan Franklin has looked especially rough this preseason, second-rounder Eddie Lacy has looked like an every-down back.
He has displayed power, agility and the overall playmaking ability that Green Bay hasn't seen from a running back in years. If Lacy can stay healthy and continue to improve, he could end up being quite the steal for the Packers.
Don't be surprised if Lacy puts together one of the best seasons of any NFL offensive rookie this year.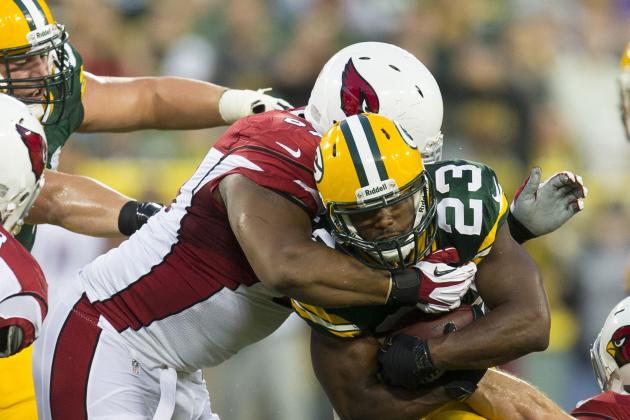 Jeff Hanisch-USA TODAY Sports

While Eddie Lacy looks poised to be an impact player right away for the Green Bay Packers, fellow rookie Johnathan Franklin looks like he'll need some time.
He averaged a pedestrian 2.2 yards per carry during the preseason. His longest run in the four games was only for seven yards.
Franklin really struggled in other aspects of the game as well. He was absolutely horrid when asked to pick up the blitz and didn't make much of an impact as a receiver out of the backfield.
Every area of Franklin's game is going to need to be drastically improved before he's ready to be a factor for the Packers.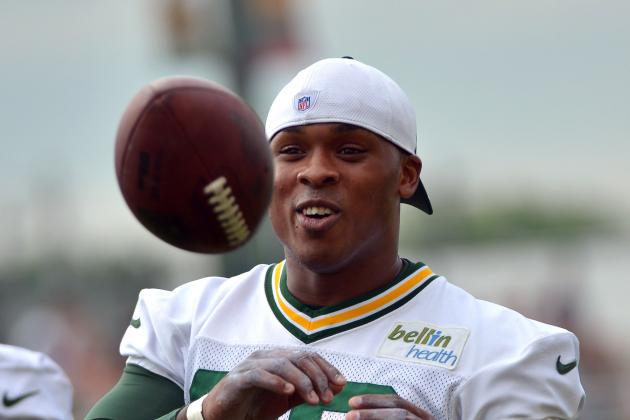 Benny Sieu-USA TODAY Sports

It seems like we say this every single season about tight end Jermichael Finley. However, this could really be the year that Finley brakes out and lives up to his potential.
Finley recorded seven receptions for 113 yards in the preseason. That's an average of 16.1 yards per reception. The fact that Finley only had one dropped pass (and it was a questionable drop) is an even-better sign for the Green Bay Packers.
Throughout training camp and the entire preseason, Finley gained an incredible amount of praise. Tyler Dunne of the Journal Sentinel reported on Finley's improved chemistry with quarterback Aaron Rodgers. Finley also looked as determined and focused as he ever has in the preseason.
All signs point to Finley finally living up to his potential as a dynamic, game-changing tight end.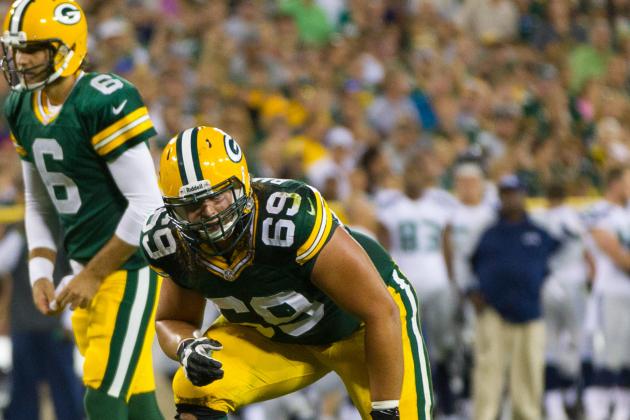 Jeff Hanisch-USA TODAY Sports

Don't be surprised if quarterback Aaron Rodgers gets sacked more than any other quarterback in the league for the second straight season.
We all knew the season-ending injury to offensive tackle Bryan Bulaga would hurt the Green Bay Packers' offensive line, but no one could have predicted that it'd have this huge of an impact.
The offensive line has struggled throughout the preseason in both the running and the passing games. They line has to open holes for the running backs and has also allowed way too much pressure on the quarterbacks.
With the likely starting lineup being David Bakhtiari, Josh Sitton, Evan Dietrich-Smith, T.J. Lang and Don Barclay, it's definitely possible that there will be some offensive struggles. If this group plays with just average success this year, it'd have to be considered a huge boon for the Packers.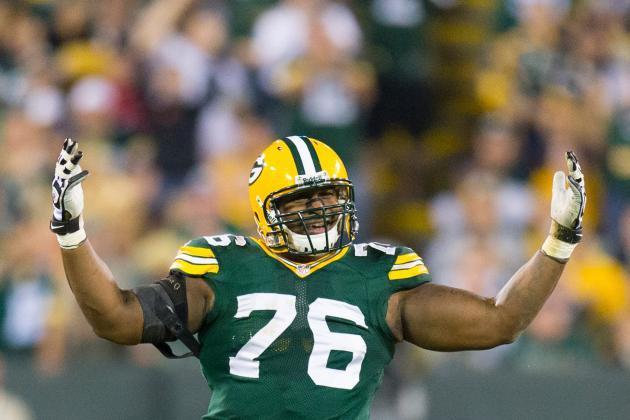 Jeff Hanisch-USA TODAY Sports

Can you guess which member of the Green Bay Packers had the best overall grade according to Pro Football Focus (subscription required)?
If you guessed defensive end Mike Daniels, go ahead and give yourself a star.
Daniels has been outstanding throughout the preseason, dominating in both rushing the quarterback and stopping the run. He generated three quarterback hurries and ended up getting two quarterback hits.
Daniels is likely to see limited time this season due to the addition of rookie Datone Jones. However, the Packers may want to figure out how to get Daniels on the field more frequently based on what he showed during the preseason.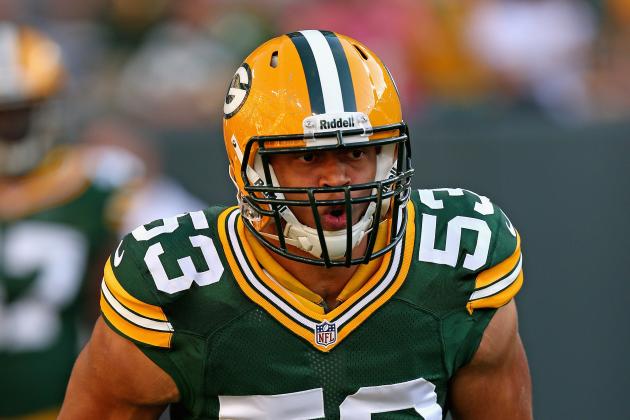 Jonathan Daniel/Getty Images

Injuries robbed outside linebacker Nick Perry of a very promising rookie season last year, but Perry is healthy now and looks poised for a productive season.
While the second-year linebacker only played 76 snaps through the four preseason games, he still looked very good in his limited time. He was able to get pressure on the quarterback with two quarterback hurries and finished the preseason with eight tackles.
Where Perry really excelled, however, was in his ability to be a factor in the run game. With All-Pro linebacker Clay Matthews bringing consistent pressure, the Green Bay Packers could really use a player like Perry to step up in the run game.
Look for Perry to become a key contributor to the Packers' defense this year.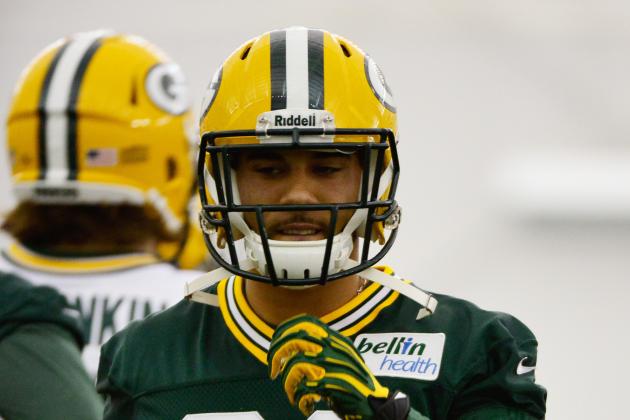 Benny Sieu-USA TODAY Sports

If there is one unit on the defensive side of the ball that has the potential to be one of the best in the league for the Packers, it's their secondary.
There is so much talent for Green Bay back there that it wouldn't be a surprise to see the Packers send a few cornerbacks or safeties to the Pro Bowl.
Cornerbacks Tramon Williams, Sam Shields and Casey Hayward are all extremely talented. Williams is finally healthy and should get back to his 2011 form while Hayward is looking to build on a rather impressive rookie season. Even rookie Micah Hyde made a big splash during the preseason and should be able to contribute this season.
While safety isn't as strong of a position as cornerback, there is still talent there for the Packers. Morgan Burnett has the potential to be one of the better safeties in the league, but both Jerron McMillian and M.D. Jennings are loaded with athleticism and could enjoy breakout seasons.
Don't be surprised if the Packers boast one of the best secondaries in the league by the conclusion of the season.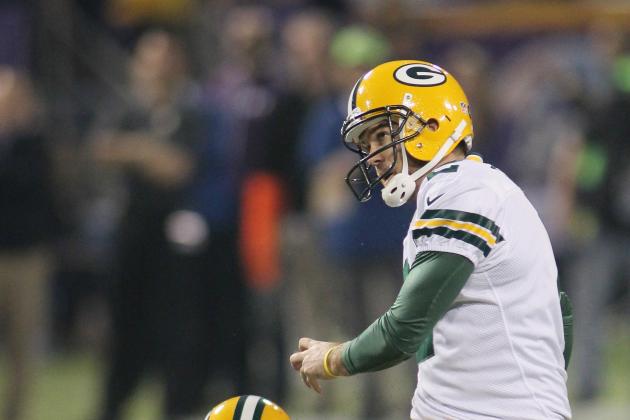 Andy King/Getty Images

Last year wasn't the best year for kicker Mason Crosby who hit a measly 63.6 percent of his field goals after hitting 85.7 percent in 2011.
The Green Bay Packers weren't too pleased with Crosby's performance either, so they brought in some competition during training camp. Those moves seemed to be enough to motivate Crosby to get back to being a solid kicker.
Crosby hit all six of his field goals during the preseason, including two 48-yard field goals. It was enough for the Packers to feel comfortable enough about him to release Giorgio Tavecchio and give Crosby the starting job.
While Crosby will never be an elite kicker, it does look like he'll get back to being a solid and reliable kicker for Green Bay.