English Premier League Scores Big for NBC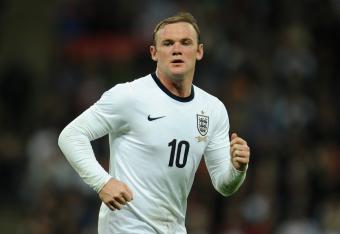 Wayne Rooney, Striker for Manchester United, is one of the most globally recognized figures in the EPL.
Shaun Botterill/Getty Images
Football is back, and its popularity continues to climb, but it's not the football you might think.
The English Premier League opened its season on August 17 on NBC and scored particularly strong ratings according to SportsBusinessDaily.com. The featured match, Manchester United vs. Swansea City, earned a 0.8 rating, which is encouraging for both NBC and the EPL, which has set its sights on U.S. expansion.
Meanwhile, NBC Sports Network's 0.3 rating for its first Sunday doubleheader (Liverpool vs. Stoke City and Arsenal vs. Aston Villa) eclipsed the 0.2 rating that Fox Soccer scored last year with its opening day doubleheader. Ratings for the second weekend of action experienced little drop-off.
NBC is investing heavily in soccer as it seeks to fill a void in its sports programming. While its Sunday Night Football game is highly rated, the network has never truly made up for the loss of the AFC afternoon games to CBS in 1998. It stopped broadcasting baseball in 2000 and lost its NBA contract to ABC/ESPN two years later.
Meanwhile, viewing preferences changed in the ensuing years, digital video recorders have become more prevalent, and on-demand viewing has skyrocketed. Sports emerged as the only type of programming immune to time-delay options. NBC has invested well in its Olympic properties, but still sought other sports options.
The network bet big on the EPL, arguably the most popular soccer league in the world, when it secured a $250 million broadcasting rights deal over three years. Just two years ago, NBC inked a three-year contract with Major League Soccer worth $30 million. MLS television ratings have steadily improved since its inception in 1996.
According to figures from U.S. Youth Soccer, more than three million kids are registered in a soccer program annually, and the number has been growing steadily. MLS runs a number of grassroots efforts to boost interest in the sport, including its Youth Development Initiative, which encouraged clubs to create youth teams. Now the challenge is to increase the enthusiasm for professional soccer in the U.S.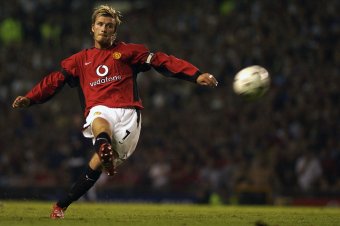 Clive Brunskill/Getty Images
No team has matched the 77,000 attendance figure set by the New York Cosmos of the now defunct NASL in the 1970s, but interest in the sport has mushroomed since. The Cosmos, led by the legendary Pele and other greats such as Franz Beckenbauer and Carlos Alberto, put soccer on the map in the U.S. The sport received another jolt when America hosted the World Cup in 1994. Subsequent World Cup tournaments and the inclusion of soccer as an Olympic sport have pushed it to new heights.
Additionally, David Beckham's arrival in Los Angeles to play for the LA Galaxy helped make the sport more relevant to casual fans. Now, MLS ranks third among major sports leagues in average attendance.
Other world-class players are becoming increasingly recognizable in the U.S. Cristiano Ronaldo, Lionel Messi and Wayne Rooney jerseys are worn by kids who have never seen any of these global stars play live. American interest in professional soccer may indeed be at its highest level, and the future seems bright.
Paddy McCarthy, owner of Nevada Smiths, a sports bar "Where Football is Religion" located at Third Avenue & 12th Street in New York City, says that interest in the English Premier League has "increased 1,000 fold and it's only going to increase with the World Cup in 2014." McCarthy says that Champions League matches, which include top clubs from multiple leagues, can draw crowds of up to 300 people on a work day.
"It's not only ex-pats," McCarthy says. "Americans are becoming much more knowledgeable about Europe-based leagues."
Expect more lucrative broadcasting extensions when the existing broadcasting contracts expire with MLS and EPL. Other popular soccer leagues such as Spain's La Liga could also soon reap benefits from broadcasting in the U.S.
Major American companies are now supporting EPL soccer, including General Motors, which sponsors Manchester United and Liverpool, and Under Armour, which sponsors Tottenham Hotspur. Additionally, NBC counts Burger King and Budweiser (In Bev) among its top advertisers. It is always a healthy sign for a sport when top corporations are willing the put their sponsorship dollars behind it.
Jed Hughes is Vice Chair of Korn/Ferry and the leader of the executive search firm's Global Sports Practice. Follow him on Facebook, Twitter @jedhughesKF. All quotes obtained firsthand unless otherwise noted.
This article is
What is the duplicate article?
Why is this article offensive?
Where is this article plagiarized from?
Why is this article poorly edited?