WWE Night of Champions 2013: Power Ranking Every WWE Championship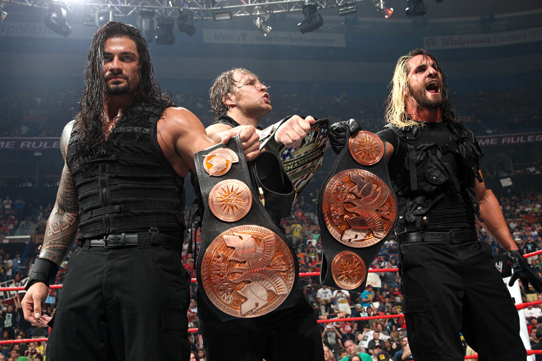 From WWE.com
'Tis the season to rank every WWE championship ahead of WWE Night of Champions. It's the one night of the year where WWE pretends to care about all of its brass rings equally, but the booking will show which championships are truly held in high regard.
Much has changed since the last time this was done and surprises could be in store. Championships will be ranked based on frequency of pay-per-view title defenses and relevancy to current angles.
The top title should in the WWE is academic. The rest are nothing short of a crapshoot.
Begin Slideshow

»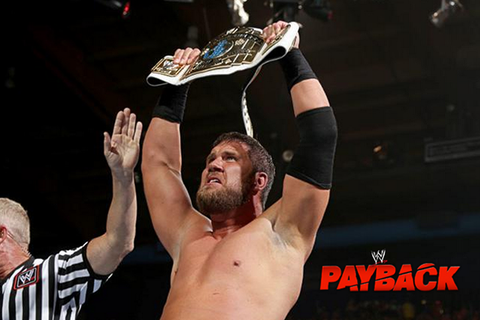 From WWE.com
It seems that Curtis Axel hasn't defended his Intercontinental Championship since Ric Flair's first wife. His monumental win on Father's Day seems so long ago. Oddly enough, his ongoing feud with top star CM Punk—which has been a positive for Curtis Axel—has caused further damage to the Intercontinental Championship.
The words "Intercontinental" or "champion" have been used sparingly while Punk feuds with Axel. The title is clearly beneath CM Punk and WWE is doing everything it can to create distance between it and this major feud.
Punk is currently scheduled to face Axel and Heyman in a handicap match at Night of Champions, WWE's championship-themed pay-per-view.
The Intercontinental Championship will not be on the line. Talk about a death knell.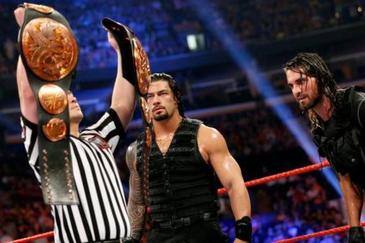 From WWE.com
WWE seems to be up and down with its commitment to tag team wrestling. There are now enough true tag teams to run a legitimate and competitive division. But far too often, these matches are presented as pre-show fodder.
The rise of the Prime Time Players could be a catalyst for a reinvigorated tag team division. A feel-good tag title win for the charismatic pair would get this struggling brand on track.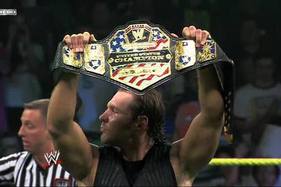 From WWE.com
Whatever happened to The Shield restoring value to WWE Championships? The idea of all three members of The Shield walking out of Extreme Rules champions seemed exciting enough.
But, alas, The Shield are no different than any recent superstar who has carried around a belt like it's luggage (as opposed to a championship).
WWE is trying with Ambrose, who seems proud to be a United States Champion. And while he did defend the championship against Rob Van Dam, it was on a pre-show with no follow-up. The United States Championship has been placed on the back burner while the Shield acts as Triple H's collective bodyguards.
From WWE.com
Since Alberto Del Rio won the World Heavyweight Championship, the title seems to have gone into a black hole. Del Rio's past two feuds have focused on trouble in paradise between he and his road wife Ricardo Rodriguez.
Rodriguez appears to be gearing up for a heel turn at the expense of RVD, but getting there has been an awkward journey that has rendered the World Heavyweight Championship secondary.
Ricardo's revenge is presented as a bigger story than the world title, which hasn't been major league in quite some time.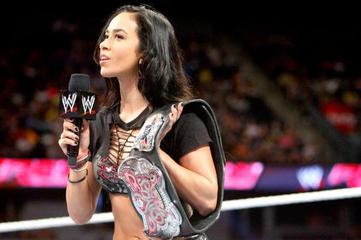 From WWE.com
Don't get hot, the WWE Divas Championship is currently rivaling the World Heavyweight Championship in importance.
Of all the takeaways form Raw this past week, how many people were talking about whatever it was Alberto Del Rio did?
AJ Lee stole the show with a sick promo talking up her accolades while tearing down the divas. AJ linked the nerd-baiting tirade back to the Divas Championship.
E! cameras were there to capture the angle for the hit Total Divas show. This will lead to a match that will feature the Divas Championship on a highly-rated mainstream TV show. Could that title be any more valuable?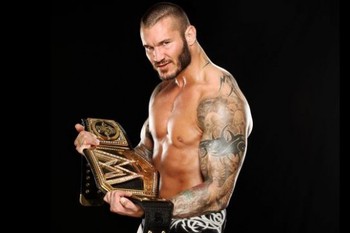 From WWE.com
The WWE Championship is still WWE's top prize. It is defended during the main event of most pay-per-views, and it now has heightened value after recently breaking up with its superstar, on-again off-again boyfriend John Cena.
Randy Orton's current run seems fresh as he is flanked by the Corporation 2013. If and when Daniel Bryan completes his chase, the title's value could skyrocket.