Friday, Aug. 30 will mark Day 5 of the 2013 U.S. Open. Top 10 players will be in action, some of the world's best will look to advance and rising stars will be granted the opportunity to shine.
The question is, which matches should you be doing all you can to see?
The favorites have been established on both sides, but the U.S. Open has long served as one of the most unpredictable tournaments in the world. Since Roger Federer's reign of terror in New York City ended, four different men's players have won the tournament over the past four years.
On the women's side, three different women have won the U.S. Open over the past three years. One of those women, Kim Clijsters, is retired, while another, Samantha Stosur, has already been eliminated.
Prepare for the field to take shape on Friday as we move closer to crowning a new U.S. Open champion.
(6) Juan Martin del Potro, Argentina vs. Lleyton Hewitt, Australia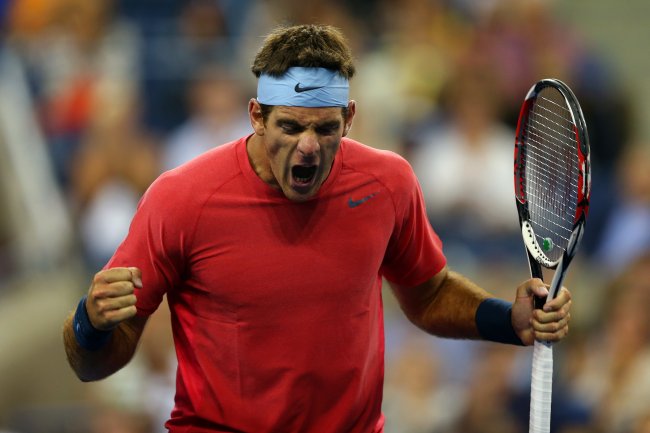 Elsa/Getty Images
In a clash between past U.S. Open winners, No. 6 Juan Martin del Potro of Argentina will face Lleyton Hewitt of Australia. Hewitt won the event in 2001, with del Potro taking home his first career Grand Slam at the 2009 U.S. Open.
Don't think for a second that the distance between titles makes Hewitt any less formidable a challenger.
Del Potro will have fatigue going against him after defeating Guillermo Garcia-Lopez 6-3, 6-7 (5-7), 6-4, 7-6 (9-7). Hewitt, meanwhile, beat Brian Baker 6-3, 4-6, 6-3, 6-4 to advance and looks continue his pursuit of a third career Grand Slam title with momentum on his side.
The question is, will we see a throwback performance from Hewitt or a gutsy outing from del Potro? Or both?
When he's healthy, del Potro is one of the best in the world. He proved such by reaching the semifinals at Wimbledon 2013, also reaching the quarterfinals in three of his four Grand Slam appearances in 2012.
With a U.S. Open title already in his trophy case, there's a legitimate case to be made that del Potro will win again in 2013. Before we touch on that possibility, however, he must get past Hewitt.
(23) Jamie Hampton, USA vs. (15) Sloane Stephens, USA
Clive Brunskill/Getty Images
American tennis on the men's side may be slumping, but in the women's division, it's alive and well. Two of the rising stars helping to shape the next generation of U.S. tennis are 23-year-old Jamie Hampton and 20-year-old Sloane Stephens.
The two will meet in the third round of the U.S. Open on Friday.
Stephens has become a genuine star, reaching the fourth round of the French Open, quarterfinals at Wimbledon and semifinals of the Australian Open in 2013. At the Australian Open, she defeated Serena Williams and instantly earned the label of the next big thing in American tennis.
The previously alluded to results support the hype.
Hampton doesn't have the star profile that Stephens has created for herself, but she reached the fourth round of the French Open and has worked her way up to No. 26 in the world. At the U.S. Open, she's won consecutive straight-set matches.
Now, one of these two rising American stars will punch their ticket to the fourth round, where they could end up playing Serena. In other words, this is the ultimate two-round test for the next generation of U.S. tennis players.
For what it's worth, Stephens defeated Hampton 6-3, 6-3 at Wimbledon 2013.
Ivo Karlovic, Croatia vs. (9) Stanislas Wawrinka, Switzerland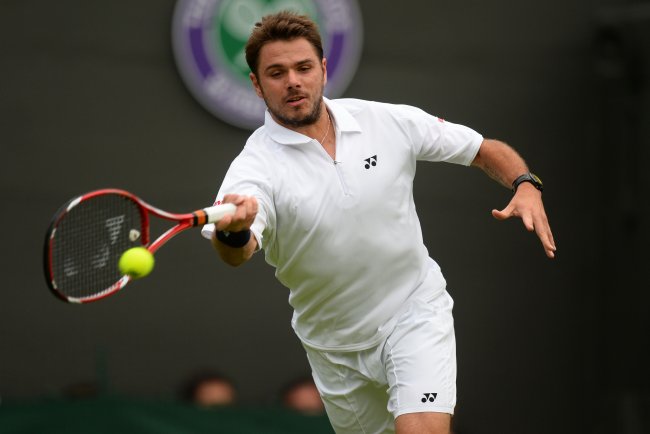 Mike Hewitt/Getty Images
Stanislas Wawrinka has been a rising star for the past half-decade, so the time for patience has run out. During the 2013 season, however, Wawrinka has worked his way up the ATP World Tour rankings and reached No. 10 in the world and a seeding of No. 9 at the U.S. Open.
In order for Wawrinka to live up to the hype, he'll need to defeat powerhouse Ivo Karlovic.
Wawrinka was impressive during the first round, defeating rival Radek Stepanek 7-6 (7-2), 6-3, 6-2 to advance. Now preparing to face a 6'10" serve-artist who can overpower the best of them, Wawrinka must put on a star-caliber performance to reach the third round.
The tennis world has certainly been waiting for him to break through.
Wawrinka reached the quarterfinals of the French Open and the fourth round at the Australian Open, but he lost in the first round at Wimbledon. Even still, Wawrinka has finally begun to flash the championship-caliber form that he undeniably possesses.
If you're looking for a tough test that will measure Wawrinka's legitimacy in New York, watch this match.