US Open Tennis 2013: Early Success of Top Players a Welcome Sight for Tennis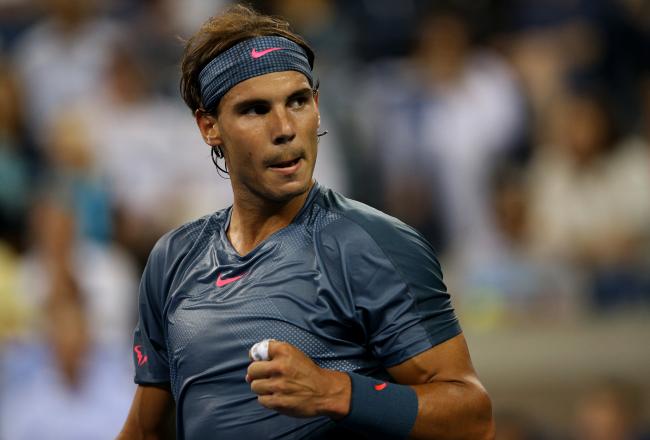 Clive Brunskill/Getty Images
As the world's top tennis players prepare for Day 5 action to get underway at the 2013 U.S. Open, one thing is clear—it's good to be king (or queen).
Heading into Friday morning's action at Flushing Meadows, all but one top-10 seed on both sides of the draw remain. The only blemish on the resume of the world's best players was fourth-seeded female Sara Errani losing Wednesday afternoon to countrywoman Flavia Pennetta.
Otherwise, the results have been flawless. In the first round of the women's side top-10 seeds lost just one set in their matches. In the second, the top-10 ladies lost three sets, two of those coming from Errani.
The men's side? Same result in Round 1. Their second round is still ongoing, with Andy Murray, Novak Djokovic and three other top-10 seeds in action Friday. So this theoretically could be a moot point by sunset. But as of right now, we're looking at a prodigious display of tennis arguably on par with anything we've ever seen. Great players are not only advancing, but they're pulverizing their overmatched opposition.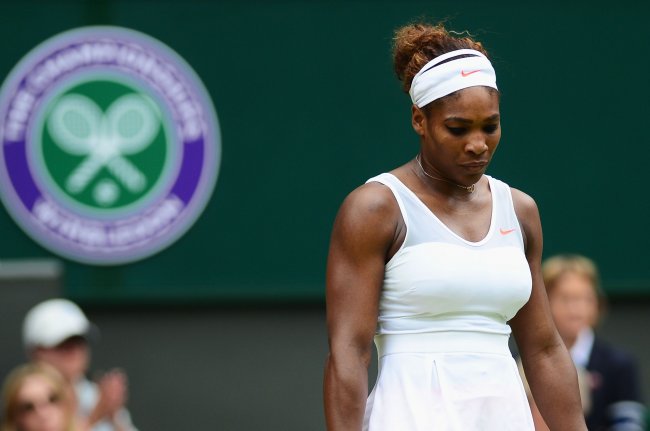 Mike Hewitt/Getty Images
To contrast, half of the top-10 seeds were dispatched of at Wimbledon. Serena Williams, Maria Sharapova and Victoria Azarenka were gone for the women. Same went for Roger Federer, Rafael Nadal and Jo-Wilfried Tsonga. (Note: Sharapova and Tsonga withdrew before the U.S. Open. Both would have been top-10 seeds).
At Wimbledon, the men managed to cobble together a Djokovic-Murray final so good it more than made up for the lack of suspense during the lead-up. The women got a fantastic story in the now-retired Marion Bartoli, but the wreckage at the All-England Club had most viewers heading to Wikipedia to figure out who they were watching.
That shouldn't be the case in Flushing.
Federer and Nadal are on a quarterfinals collision course. Murray and Djokovic are matched up for a possible semifinal rematch of last year's final. Williams has lost a total of four games through two matches. Wozniacki looks like she's on a mission to silence her critics once and for all. Both sides of the bracket have potentially titanic matchups waiting in the offing, which should more than make up for the ho-hum domination fans have been subjected to thus far.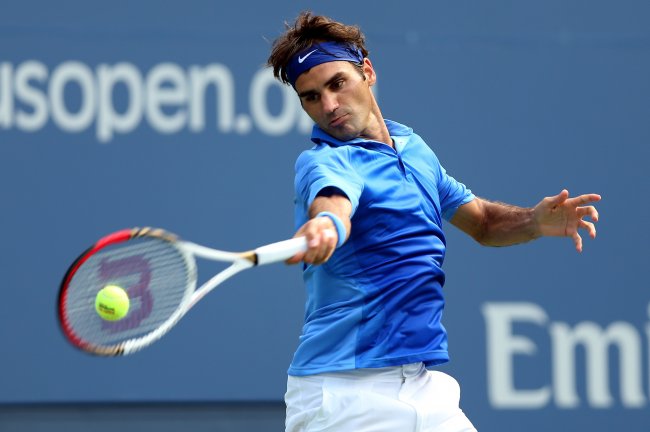 Matthew Stockman/Getty Images
It's up to the eye of the beholder which style of tennis you prefer. Some hardcore fans enjoy seeing the Bartolis have their time to sign on the mainstream stage, getting runs of publication they never would have otherwise.
For the sport of tennis, however, the choice is obvious. You take the current dominance in Flushing and run away like a bandit.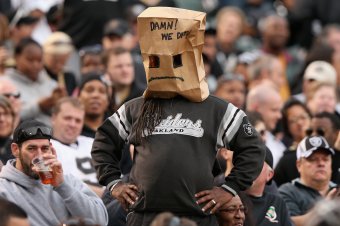 Ezra Shaw/Getty Images
In team sports, fans understandably blanch at the quote-unquote bandwagon concept. The famous saying goes you root for the front of the jersey, not the back. Whether your loyalties come from a relationship with a parent, your location on the big blue marble or just because you liked your colors when you were young, it doesn't matter.
Being a fan of a sports team means blind faith. Children are afforded some leeway, but after you reach a certain age, you're basically stuck. No one trusts a grown man or woman whose loyalties switch with the wind, though there are some mitigating circumstances that allow (relocation, being a Jets fan, etc.) change.
Individual sports don't have that problem. By their very nature, golf, tennis, boxing, etc. lend themselves to a bandwagon mentality. A majority of fans have their "favorite" all-time individual within each sport, but current allegiances can shift on almost a daily basis. Federer fans will defend him until their dying breath in August of 2013. But will that be the case in 2023? Of course not. There will be a new version of Federer who brings just as much vehement defending.
Federer goes for shot between legs vs Berlocq. Watch to see if Roger won the pt #usopen Presented by @Heineken_US - http://t.co/8aXGonaExW

— US Open Tennis (@usopen) August 29, 2013
And that's alright.
Allegiances shift within the fan kingdom in tennis because it's supposed to. Rather than rooting for a team or certain city, fans root for greatness. That's why Tiger Woods being in contention on a major Sunday is every network's dream scenario, and it's why the Wimbledon bloodbath led to a massive ratings drop for ESPN.
Everyone loves walking in knowing Mike Tyson could possibly get knocked out. But who wants to watch a succession of Buster Douglases fight one another after he does?
There are exceptions. The biggest story of Round 1 was 17-year-old Victoria Duval upsetting Sam Stosur. In the aftermath of her victory, Duval's backstory began being covered by the mainstream press. New York Daily News' Wayne Coffey first covered her childhood last year, which includes being held hostage at age seven and an earthquake nearly killing her father in 2010.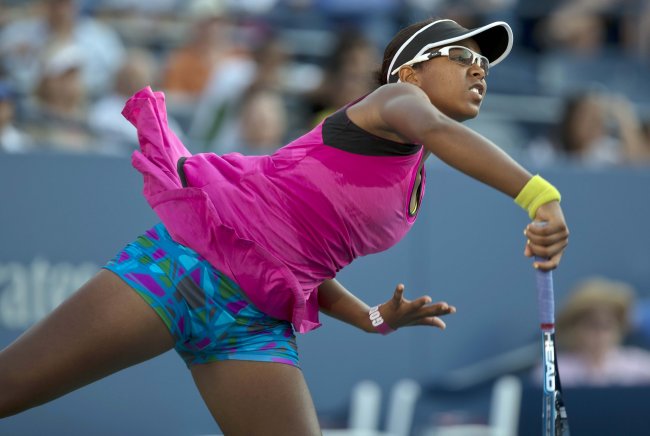 Susan Mullane-USA TODAY Sports
Not one person would have been able to leave their television set for a Serena vs. Duval matchup. And even fewer would have been upset had Duval been able to pull off the unthinkable, with her story pushing the narrative in a Disney-esque fashion.
Would you rather see top seeds advance or upsets like Wimbledon?
Will the reaction be the same if Williams loses to Yaroslava Shvedova, her third-round opponent? Of course not. The headline would read "Serena lost" not "Shvedova won."
While that's certainly an unfair characterization—who knows, Shvedova's backstory could be just as harrowing—it's the reality of a sport driven by its stars. It's better for the sport when Serena wins. It's better when the men's Big Four do the same.
There is plenty of tennis left to be played, and the likelihood is that at least one of the sport's "heroes" will have an off night and throw the draw out of whack. But as players embark on their fifth day at Flushing Meadows, the tennis world should be happy that the possibility still remains.
Follow Tyler Conway on Twitter:
This article is
What is the duplicate article?
Why is this article offensive?
Where is this article plagiarized from?
Why is this article poorly edited?