WWE SmackDown: Spoiler-Free Preview for Aug. 30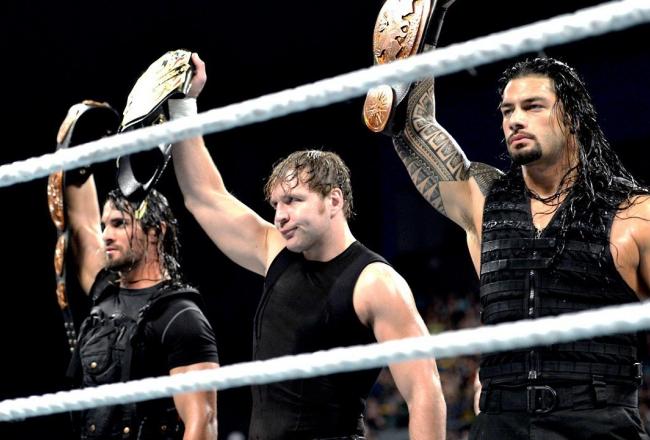 (Photo: WWE)

Friday's WWE SmackDown follows a Raw that saw a tyrant exert his power, an Escalade get vandalized and The Shield become Triple H's official guard dogs.
The aftershocks of those stories will be felt this Friday.
WWE taped the show on Tuesday in Las Vegas, Nevada and fans who have managed to avoid spoilers have some surprises waiting for them. How will Randy Orton react to his Escalade being redesigned? Will The Shield continue to be for Triple H what the pit monster was for Jabba the Hutt?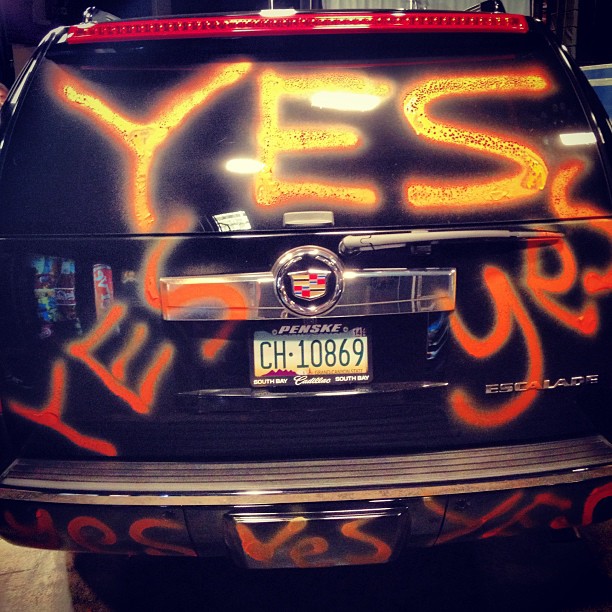 With the results left off, here are the matches fans can expect to devour on the upcoming episode of SmackDown.
Randy Orton vs. The Miz
Three years ago, The Miz cashed in his Money in the Bank contract to swipe Orton's WWE title away from him. Now, Orton carries that same title having used the Money in the Bank to take it away from Daniel Bryan.
Orton defeated Christian on Monday and looks to add to his win total against another old rival.
The Miz is currently in a burgeoning feud with Fandango. Taking on the WWE champ is a big step up. Can he get a win here or at least have a strong showing or will he just play the helpless victim to The Viper?
Can The Miz avoid this fate?
Tons of Funk vs. Wyatt Family
After a series of provocative, eerie promos, the Wyatt Family have dispatched of Kane and battled Tons of Funk.
It's an odd pairing that pits comedy relief characters against dark monsters. Perhaps Erick Rowan and Luke Harper continue to clobber their dancing foes en route to bigger prey.
Down brothers, let's go down to the river to pray. #WyattFamily #WWE #FollowTheBuzzards

— Luke Harper (@LukeHarperWWE) August 27, 2013
Tons of Funk are sure to have their usual brand of fun regardless of the outcome while fans are sure to wonder if this is a full-fledged feud in the works or if WWE has other plans for Bray Wyatt's "brothers."
Dolph Ziggler vs. The Shield
On August 19, Dolph Ziggler found himself surrounded by The Shield as punishment for questioning Triple H's regime. History is set to repeat itself.
Ziggler impressed his last time out against the dangerous trio, but ended the match flat on his back with Roman Reigns, Seth Rollins, Dean Ambrose celebrating over his fallen body.
It's going to take every drop of athleticism for Ziggler to avoid a repeat of that scene. The Shield has been tough enough to put away when the top Superstars aligned themselves together against them; Ziggler fights this battle solo.
Rob Van Dam vs. Damien Sandow
The man set to face Alberto Del Rio at Night of Champions for the World Heavyweight Championship collides with the one who could easily end that event as champ thanks to his "Sandowized" Money in the Bank briefcase.
Rob Van Dam has defied his age and impressed with excellent matches since his return this July. Damien Sandow not only has an opportunity for a win against the No. 1 contender for the world title, but can add an outstanding match to his resume as well.
The better he does in spots like this, the faster WWE gains the confidence in him to follow Orton's lead and cash in on a vulnerable champion.
Daniel Bryan vs. Ryback
Ryback takes a break from bullying folks in the backstage area to engage in actual in-ring action.
He faces the hottest star in WWE who is sure to be seething after Triple H, Orton and The Shield schemed to end his Monday in a painful, embarrassing way. That should mean plenty of chest-rattling kicks headed Ryback's way.
On the plus side, his previous work against Bryan has been among his best.
He has a shot at victory over the man gunning for the WWE title, but could also impress in defeat, tossing the goat-faced one around the ring.
It appears to be a SmackDown with great potential as it features some intriguing matchups and Superstars involved in the most interesting WWE story going right now. With Orton, Bryan and The Shield slated for action, it appears the story of Triple H's despotic reign will continue in a big way.
This article is
What is the duplicate article?
Why is this article offensive?
Where is this article plagiarized from?
Why is this article poorly edited?