Players Who Must Step Up for Brooklyn Nets This Season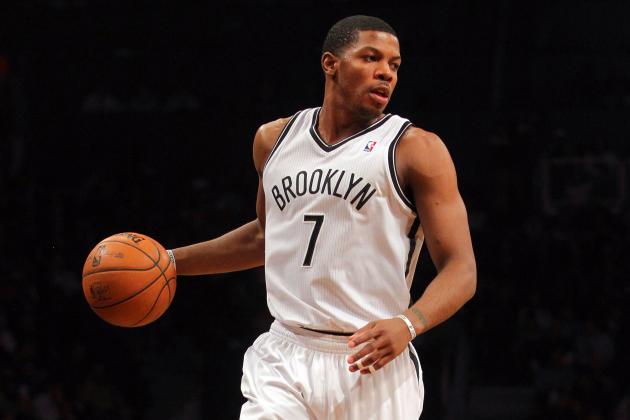 Brad Penner-USA TODAY Sports

The Brooklyn Nets have championship intentions, but in order to reach the NBA Finals, five players will need to elevate their games.
With the Eastern Conference loaded with a few legitimate contenders, the Nets have to compete with and outshine the Miami Heat, Indiana Pacers, Chicago Bulls and New York Knicks.
If each of the following players raises their level of play this season, in addition to the firepower head coach Jason Kidd has at his disposal, Brooklyn has a legitimate chance to advance to the finals and take their place in basketball immortality by winning a title.
Begin Slideshow

»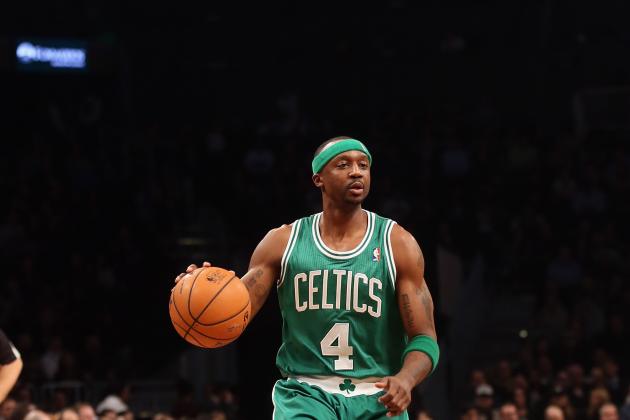 Bruce Bennett/Getty Images

Jason Terry will not need to be the focal point of the Nets offense, but he will be expected to provide a spark off the bench when he checks into games.
Last season with the Celtics, he had his lowest scoring average since his rookie season, only racking up 10.1 PPG.
If The Jet could score between last season's median and his career average of 15.7 PPG, Brooklyn will have a poignant weapon off the bench who is capable of firing a ballclub back into the game when things aren't going right.
Joe Johnson's numbers dipped below his career averages of 17.6 PPG and 4.4 APG last season. In his first year with the Brooklyn Nets, he scored 16.3 PPG and dished out 3.5 APG.
The drop in assists could be attributed to Deron Williams being the lead distributor, but the real knock on Joe Johnson is his performance in the 2013 NBA playoffs.
In seven games against the Chicago Bulls, Johnson averaged 14.9 PPG and 2.7 APG on 41.7 percent from the field and 25.6 percent from behind the arc.
For the Nets to follow through on their championship intentions, Johnson will need to return to his form and distribute the ball better while also being the fluid shooter that he is.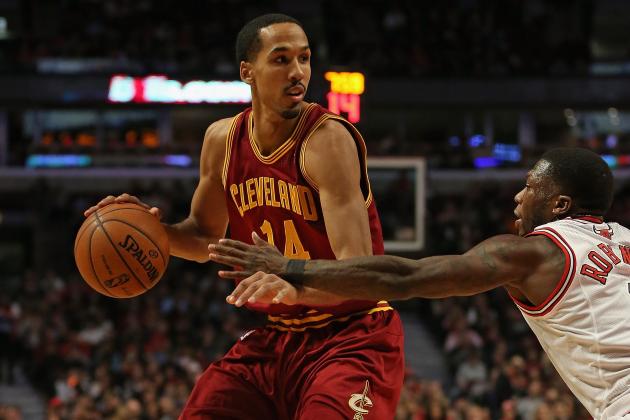 Jonathan Daniel/Getty Images

The Nets have a few talented ball-handlers in Deron Williams, Joe Johnson and Jason Terry, but an above-average backup point guard is still a necessity.
Livingston has the opportunity to provide Brooklyn with a long distributor who pairs well with Jason Terry defensively, allowing the Nets to have a dynamic backcourt off the bench.
In order for him to capitalize on his chance, however, he'll need to average more than the 3.3 APG he dished out through 2012-13 as well as manage to grab at least a steal per game—an improvement over last year's 0.7 SPG average.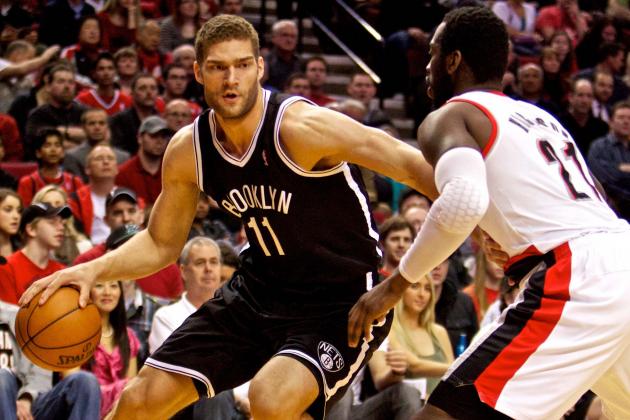 Craig Mitchelldyer-USA TODAY Spo

Lopez had a solid year last season, averaging 19.4 PPG, but in order for the Nets to advance past teams like the Miami Heat and Indiana Pacers, Lopez will need to be a dominating force in the post.
If he could average more than the 22.3 PPG he put up in the playoffs against the Bulls, Brooklyn could be unstoppable when factoring in the other lethal options spreading the court.
Brook Lopez has the most talent around him he's ever had in his career, and it'll be difficult to double-team him when Paul Pierce, Kevin Garnett and Joe Johnson are on the court alongside him, so if Lopez can have a career season and average around 22-24 PPG, the Nets could be the last team standing.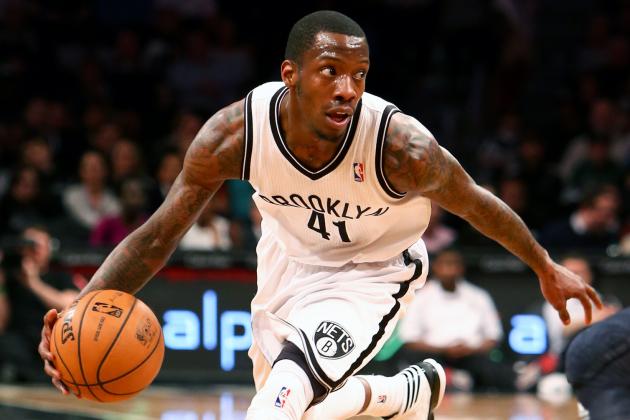 USA TODAY Sports

In the 38 games he played as a rookie last year, Taylor was far from a force. He averaged 5.8 MPG, 2.2 PPG and 0.6 APG.
With Shaun Livingston battling injuries throughout his career and the lack of another true point guard, aside from Deron Williams, Taylor could be called upon to log a lot of minutes if one of Brooklyn's distributors catches the injury bug.
If Taylor sees the court for long stretches at a time, he will need to be a competent leader, scorer and passer. He won't have to carry the Nets, seeing as how Joe Johnson and Jason Terry can run the offense at times, but he will need to be a consistent contributor and a key component to the Nets' championship dreams.