Can QB Taysom Hill Handle the Heat?
Use your ← → (arrow) keys to browse more stories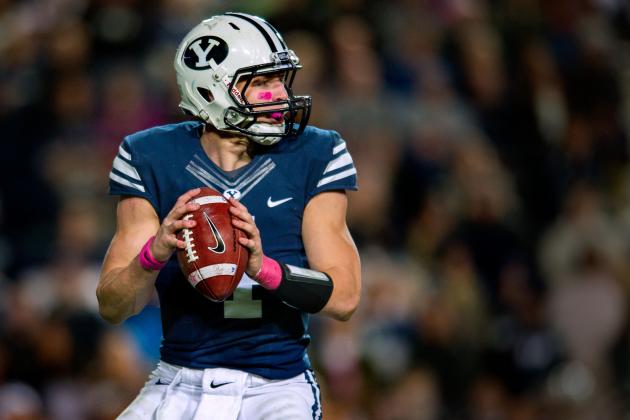 Douglas C. Pizac-USA TODAY Sports

Provo • Taysom Hill is named after a construction company. That, or a park in his hometown of Pocatello, Idaho, depending on the version of the story one wishes to believe...