The immediate "wow" effect from the release of the NBA 2K14 official trailer has piqued the interest of fans. Now it is time to really examine the 1:33 trailer that actually shows a bit more than one might think.
If you haven't seen it yet, check it out below:
The first thing that jumps out are the players in new uniforms. While that is great and certainly part of the major appeal of the new game, hardcore gamers want to see evidence of the new gameplay enhancements.
The trailer delivers on that end more than most other teasers. Here are the major takeaways from a gameplay standpoint.
New Dunks and Layups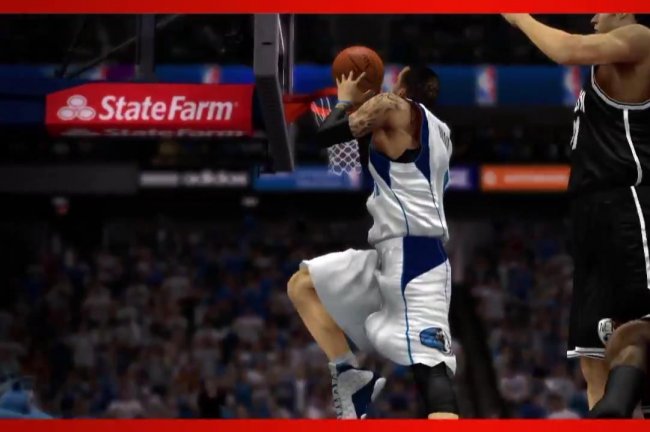 Unless my lack of gaming excellence has deprived me from seeing it in NBA 2K13, the switch-hand slam performed by reigning slam-dunk champion Terrence Ross of the Toronto Raptors is a new one. Ronnie Singh (AKA Ronnie2K on Twitter) tweeted about the vast number of new animations in the game.
There are 3500 new animations in #NBA2K14. We will show you a couple of those new ones in our live broadcast next week.

— Ronnie 2K 2K14 (@Ronnie2K) August 28, 2013
The Ross slam seems to be one of them.
The video also shows a sweet 360 layup from new Dallas Mavericks guard Monta Ellis. This is definitely a new shot in the game.
There are a bevy of variations to the Euro Step as well as chained animations to flashy passes that are evident in the trailer as well. Obviously, we need to see this in full motion to completely lose our minds, but based on the excellence in animation and gameplay the series has delivered, I'm already bordering on insanity.
New Shot-Blocking System
Much has been made of the new shot-blocking system, per Operation Sports, and the trailer shows a few instances of players having their dunk attempts rejected. New Houston Rockets center Dwight Howard and new Detroit Piston Josh Smith do the honors in the trailer.
The new blocking system isn't just about rejecting slam attempts; this change will also impact and ideally improve the shot-blocking mechanic on all shots.
We Still Love the Fluff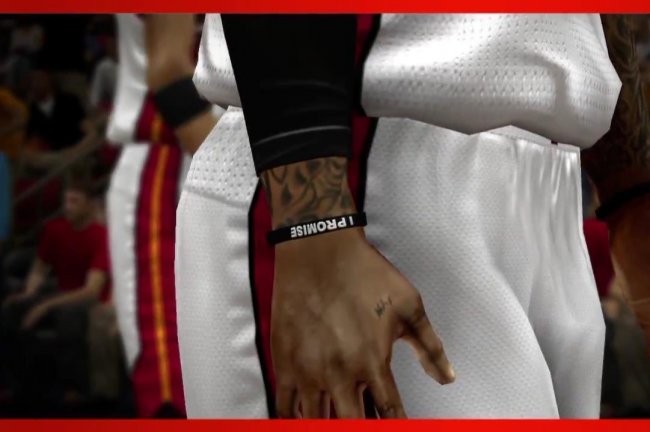 What is your favorite part of the new trailer?
Don't pay attention to some of the critics that may say all they care about is gameplay. The moment things like shoes, accessories and presentation-related details are omitted will be the moment criticism is levied for missing the little things.
I would love to see less generic shoes on the players, but I understand much of this is due to contractual relationships. That said, LeBron James' new sneakers and others such as new Brooklyn Nets star Kevin Garnett (who appears in a short segment with Paul Pierce...against the Boston Celtics) have their kicks on display.
LeBron's signature wrist bands get a moment of exposure as well.
There is a segment that features a player arguing with a ref over a call, as well as James Harden's low-three taunt after sinking a trey. I'm sure these instances are just the tip of the proverbial iceberg on this front.
Per Singh's tweet, a full gameplay video is on the way next week. Hopefully, we'll get a little more meat and dessert with the live broadcast.
Follow me and witness my passion for sports and video games.