Projecting When Brock Lesnar Will Return to WWE Television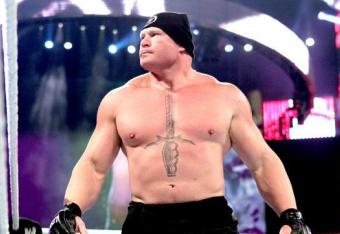 Photo courtesy of WWE.com

We should not see Brock Lesnar again until 2014.

Seeing Lesnar prior to then will hurt CM Punk, Daniel Bryan and Lesnar.

Leave the audience wanting more―that's a good way to view Lesnar's appearances on WWE television. If over-saturated, the legitimate tough guy is just another professional wrestler. His tough guy persona is best acquired in doses, not spoiled in addiction.

His feud with Punk needs to remain completed. Lesnar beat Punk at SummerSlam with no harm done to the self-proclaimed "best in the world." If the spark in their rivalry is revisited, it will be a mistake, and that spark will quickly die out due to repetitiveness. Punk should settle the score by getting his hands on Paul Heyman. That's what the fans want. That's the payoff.

Bryan is being sold as the new top guy for the company. He is occupied with Randy Orton, Triple H, Vince McMahon and The Shield. So, if someone is going to feud with Lesnar anytime soon, it won't be Bryan. Anyone who does feud with Lesnar in the immediate future could overshadow Bryan's heroic performance against the evil authority figures of WWE.

Remember, whatever Lesnar is involved in, Heyman is involved in. If Heyman is involved, it can overshadow anyone, including Bryan.

WWE has a shortage of babyfaces right now in the non-WrestleMania season. Once the big event comes around, any babyface still alive is fair game because WrestleMania paydays bring out everybody from the history books. This is another reason why we can't see Lesnar until WrestleMania season. With whom would he work before then?

Lesnar's appearances are unique and all cost something, so WWE has to make them count. There is no new babyface feud for him to take place in the remaining months of 2013.
Who is Brock Lesnar's best option for WrestleMania XXX opponent?
Lesnar should be seen once WrestleMania 30 season comes around. The Undertaker, The Rock or Stone Cold Steve Austin are all options for Lesnar.


Lesnar vs. The Undertaker
It's the streak at WrestleMania. Ever since the stare down the two had at a UFC event years ago, the anticipation to see the match has grown.


Lesnar vs. The Rock
The Rock is the polarizing Hollywood star. These two up against each other is a feud that has such name recognition, Heyman could sell the fight himself with minimal appearances by either Rock or Lesnar. That's a good thing because with their schedules/contracts, that's a realistic possibility.


Lesnar vs. Austin
This is the match we never got in 2002. When he found out he was going to lose to Lesnar for a previously unadvertised match on Raw, Austin took his ball and went home. It was the showdown of two rebels that never happened.
All of those matches would be big money and all of them mean we don't need to see Lesnar until 2014.
This article is
What is the duplicate article?
Why is this article offensive?
Where is this article plagiarized from?
Why is this article poorly edited?