Could This Be Final Audition for Tim Tebow?
Use your ← → (arrow) keys to browse more stories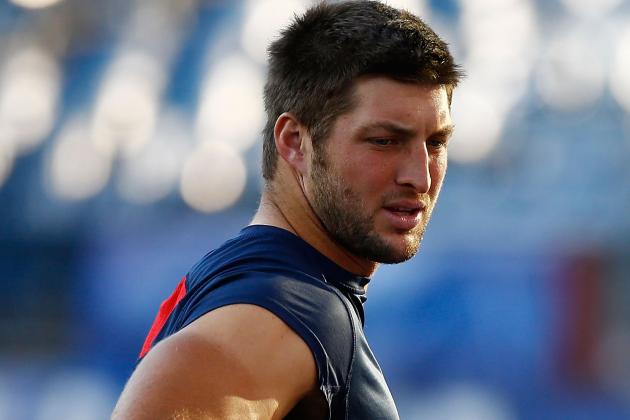 Jared Wickerham/Getty Images

Tim Tebow has a chance to flip the hourglass tonight and extend his time with the Patriots. The Pats host the Giants in the preseason finale at Gillette Stadium, ostensibly giving every bubble player one last opportunity to audition for the 53-man roster, which must be finalized and filed with the league office by 6 p.m. Saturday.