Cody Rhodes Isn't Ready for the Main Event Spotlight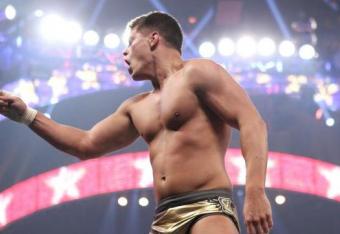 Cody Rhodes at SummerSlam (from WWE.com)

Cody Rhodes' recent babyface turn has solidly established that the 28-year-old is not yet ready to be a main event star in WWE. Indeed, if anything, it has validated WWE sticking him in the midcard scene for so long now.
Make no mistake about it, Rhodes' babyface turn has been a colossal misfire, something his flat reactions on recent episodes of Raw and SmackDown readily attest to.
Will Rhodes ever be a main event star in WWE?
Rhodes just hasn't shown the requisite charisma and personality needed to be a top babyface in WWE. At least, not yet anyway. Former friend Damien Sandow is a decent enough foe—and actually has a pretty fun heel act going on—but Rhodes just can't seem to find a way to shine in their feud.
Of course, he hasn't exactly been helped by the horrendously inept booking.
For one thing, Rhodes' babyface turn following July's Money in the Bank pay-per-view didn't make much sense whatsoever.
Per the storyline, Rhodes was irate because his tag team partner Sandow had taken him out during the ladder match World Heavyweight Championship title shot and went on to win the coveted briefcase for himself.
Except...well, Sandow didn't really do anything wrong. The MITB ladder bouts, much like the Royal Rumble match, is every man for himself. Wrestlers know that going in. Sandow was perfectly justified. If Rhodes had been in the same position, he would have no doubt done the same thing.
Technically, Sandow is the wronged party here.
Instead of ignoring this, WWE has even called attention to it, with announcer John Bradshaw Layfield recently questioning Rhodes' flawed thought process while the star served as a guest commentator during a Sandow bout. Rhodes couldn't really muster up a good argument for his behavior.
Then, at the SummerSlam pay-per-view, things got worse when Rhodes revealed that he had lost his trademark mustache. What a disaster.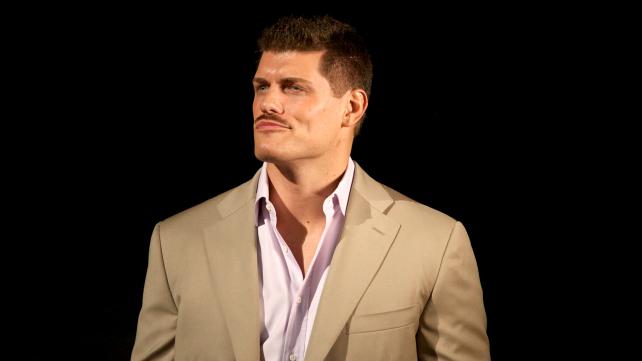 OK, so it made him look somewhat like an evil, corrupt cop from a bad '70s action movie, but that mustache was his trademark. It was significantly more over than he was, in fact.
(Ideally, the mustache will return to WWE TV in the future, possibly swearing revenge for being so cruelly discarded and doing a run-in during one of Rhodes' matches, but you probably shouldn't count on it.)
Can Rhodes' turn his ailing career around? I'd like to think so, but it may not be on the cards.
One issue could be that, as decent as he is, the third generation just isn't talented enough to make it on top. He's an OK talker, but not a great one. He's a good wrestler, but nothing special.
And while he can be enjoyable in the vain, obnoxious heel role, he's rather bland the rest of the time. He has no mainstream appeal to speak of, either.
Sure, the booking hasn't been mediocre, but couldn't Rhodes overcome it if he was good enough? (For instance, look at some of the awful booking Daniel Bryan has been through over the years, and he managed to succeed in spite of it.)
Not everyone is cut out to be a headliner. And after several years on the main roster—he got called up in 2007—and being in roughly the same spot, is it possible Rhodes has gone as far as he ever will in WWE?
This article is
What is the duplicate article?
Why is this article offensive?
Where is this article plagiarized from?
Why is this article poorly edited?