Inclement weather again wreaked havoc on the 2013 U.S. Open, and the third day of action in Flushing Meadows saw multiple matches get pushed back to Thursday after an afternoon downpour sent the schedule into a state of flux.
Top-seeded woman Serena Williams got an unexpected day off, as her match against Galina Voskoboeva was one of seven on that side pushed back. The women were able to receive an extra day off because they were already in second-round play, whereas the men needed to finish off paring their field in half.
Among those women who were in action was third-seeded Agnieszka Radwanska and fifth-seeded Li Na, both of whom looked strong in their wins versus overmatched competition. Overall, there were a mere eight matches played on the women's side of the field, with only one involving a player who didn't receive a seed.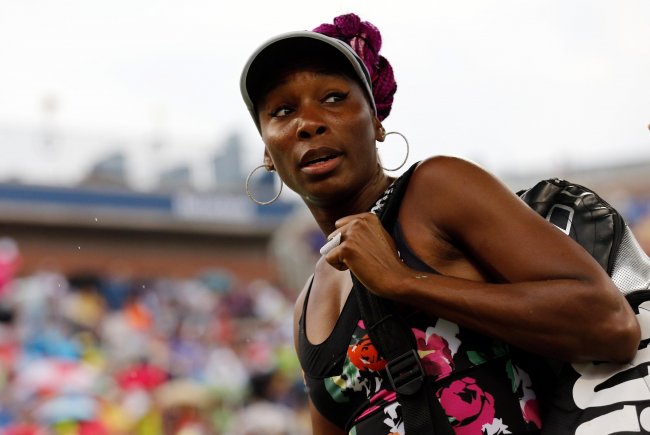 Anthony Gruppuso-USA TODAY Sport
Venus Williams' run as an unseeded underdog came to a screeching halt, finished in a three-set thriller with Jie Zheng. It's been well over a decade now since she's won a Grand Slam on a hard surface. After the illness (Sjogren's syndrome) and strife Williams fought through to get back on the court, just making it past the first round was an accomplishment.
On the men's side, third-seeded Andy Murray was able to cruise into the second round. No. 7 seed Roger Federer and No. 1 seed Novak Djokovic both advanced Tuesday, while No. 2 Rafael Nadal advanced Monday. Murray, the defending U.S. Open and Wimbledon champion, took on Frenchman Michael Llodra in the evening's prime-time capper.
Also on the slate were sixth-seeded Juan Martin del Potro and ninth-seeded Stanislas Wawrinka, both of whom were trying to avoid becoming the first top-10 seed to lose at Flushing Meadows.
How did the day's action unfold? Let's take a look at all the notable results from Wednesday night's action in New York, highlighting some of the evening's biggest takeaways.
2013 U.S. Open Results: Day 3
Notable Men's Results

| | | |
| --- | --- | --- |
| Winner | Loser | Score |
| (6) Juan Martin del Potro | Guillermo Garcia-Lopez | 6-3, 6-7 (6-7), 6-4, 7-6 (9-7) |
| Evgeny Donskoy | (29) Jurgen Melzer | 7-5, 6-3, 7-6 (7-3) |
| (9) Stanislas Wawrinka | Radek Stepanek | 7-6 (7-2), 6-3, 6-2 |
| Rajeev Ram | (16) Fabio Fognini | 6-1, 6-2, 6-2 |
| (21) Mikhail Youzhny | Nicolas Mahut | 6-4, 6-4, 7-6 (7-4) |
| (20) Andreas Seppi | Xavier Malisse | 6-3, 3-6, 7-5, 7-5 |
| (17) Kevin Anderson | Daniel Brands | 7-5, 4-6, 6-2, 6-3 |
| (3) Andy Murray | Michael Llodra | 6-2, 6-4, 6-3 |
| Alex Bogomolov Jr. | (24) Benoit Paire | 7-5, 2-6, 6-4, 5-7, 7-6 (7-5) |
| Ivo Karlovic | James Blake | 6-7 (2-7), 3-6, 6-4, 7-6 (7-2), 7-6 (7-2) |
USOpen.org
Women's Results

| | | |
| --- | --- | --- |
| Winner | Loser | Score |
| (5) Li Na | Sofia Arvidsson | 6-2, 6-2 |
| (18) Carla Suarez-Navarro | Coco Vandeweghe | 6-3, 6-4 |
| (30) Laura Robson | Caroline Garcia | 6-4, 7-6 (7-5) |
| (32) Anastasia Pavlyuchenkova | Ashleigh Barty | 6-4, 6-0 |
| (3) Agnieszka Radwanska | Maria-Teresa Torro-Flor | 6-0, 7-5 |
| Jie Zheng | Venus Williams | 6-3, 2-6, 7-6 (7-5) |
| (23) Jamie Hampton | Kristina Mladenovic | 7-5, 6-4 |
| (15) Sloane Stephens | Urszula Radwanska | 6-1, 6-1 |
USOpen.org
Check out the remainder of Day 3's results at the U.S. Open's official website.
We're Top Seeds for a Reason, Folks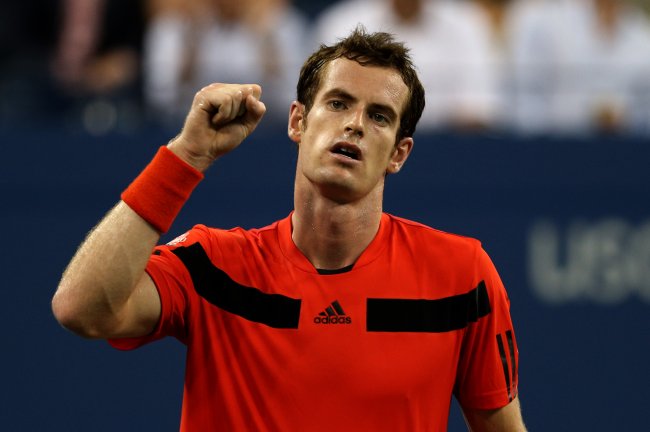 Clive Brunskill/Getty Images
If you're looking for upsets on par with what we saw at Wimbledon, well, the 2013 U.S. Open may not be your tennis tournament. Thus far, the hard surface hasn't been kind to underdogs, and that was the case once again Wednesday.
In results that should help set up some top matches as we go forward, the top-10 seeds on both the men's and women's sides have advanced to Round 2.
Del Potro got the day started on the men's side, and he actually had the most difficult time of the triad of top-10 guys playing. Facing off against Guillermo Garcia-Lopez, del Potro came up against a game veteran who was determined to give his favored opponent a grueling match. The players saw a lengthy delay to their match, leading to a four-set marathon that would end up taking four hours and 13 minutes to complete.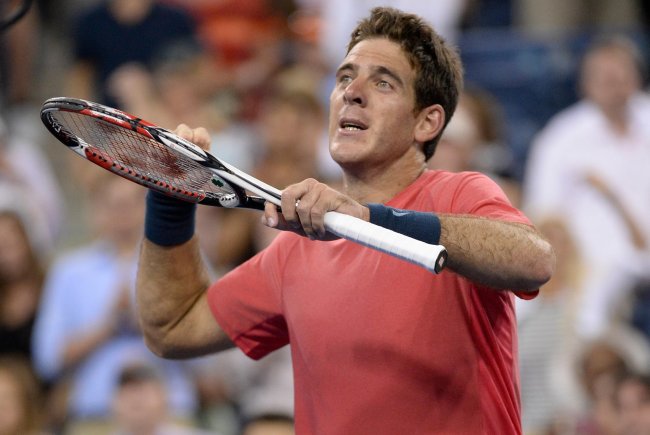 Robert Deutsch-USA TODAY
Del Potro won the first set 6-3 in easy fashion, but Garcia-Lopez took the second in a tiebreak and pushed the Argentine to another in a hard-fought fourth set to little success. The match finished with del Potro winning 6-3, 6-7 (5-7), 6-4, 7-6 (9-7).
.@Delpotrojuan unleashes the fury! Presented by @Heineken_US. #Ashe #usopen WATCH MATCH POINT: - http://t.co/tYdifgWdwZ

— US Open Tennis (@usopen) August 29, 2013
Wawrinka and Murray didn't have nearly as much difficulty pushing into the second round. The ninth-seeded Swiss needed a mere three sets to barrel over Radek Stepanek, advancing 7-6 (7-2), 6-3, 6-2. Wawrinka has made it to the quarterfinals just once before at the U.S. Open, in 2010.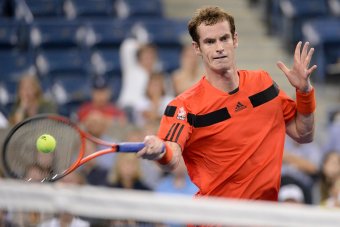 Robert Deutsch-USA TODAY
Murray, meanwhile, barely even gave fans a chance to settle in during his thrashing of Michael Llodra.
The 26-year-old Scot got his title defense off in dominant fashion, with a 6-2, 6-4, 6-3 triumph over the overmatched Frenchman. Murray is attempting to win multiple Grand Slams in a season for the first time in his career. Nadal and Djokovic also have that opportunity, having won the French and Australian Open, respectively.
On the women's side, the delays kept things relatively quiet atop the bracket. Radwanska and Na were the first matches on their respective courts for the day, and they made sure to end their Wednesday in swift fashion. The third-seeded Polish star barely broke a sweat defeating Maria-Teresa Torro-Flor 6-0, 7-5. Na was equally dominant at Arthur Ashe Stadium, winning 6-2, 6-2 over Sofia Arvidsson.
Scramble on #Armstrong: incredible court coverage by @ARadwanska. Presented by @Heineken_US WATCH: - http://t.co/F7lZTAO5dg

— US Open Tennis (@usopen) August 28, 2013
Elsewhere, 15th-seeded American Sloane Stephens continued her streak of strong Grand Slam performances. She beat Urszula Radwanska 6-1, 6-1 in the night's final match.
James Blake Goes Out in Style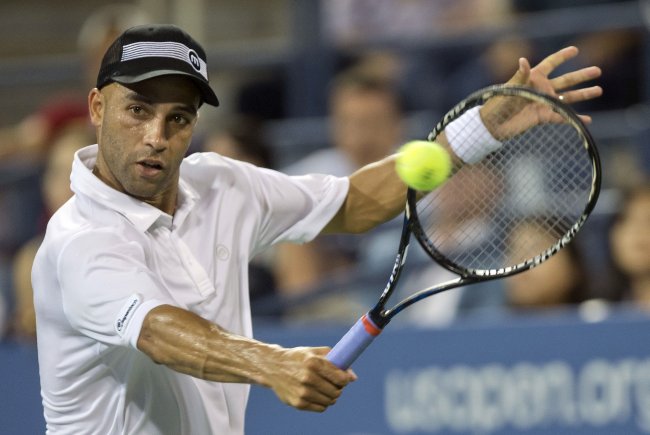 Susan Mullane-USA TODAY Sports
James Blake, 33, announced earlier this week that the 2013 U.S. Open would be his last professional match. Blake, who reached a career-high ranking of No. 4 in the world, drew a tough match against the hard-serving Ivo Karlovic in Round 1.
Hello!!! James Blake's backhand winner defies logic. #Armstrong #usopen WATCH: - http://t.co/TQW64HvIlN

— US Open Tennis (@usopen) August 29, 2013
The two certainly made sure we had something to talk about Thursday morning.
During the first two sets, it looked as if Blake was going to romp right into the second round. He unleashed huge forehands at the baseline and led 7-6 (7-2), 6-3.
Things turned around from there.
Karlovic got a break to win the third set 6-4, and then used the power of his 6'10" frame to take the American out in consecutive tiebreaks to finish off the match. He ended the match with an ace, his 38th of the day.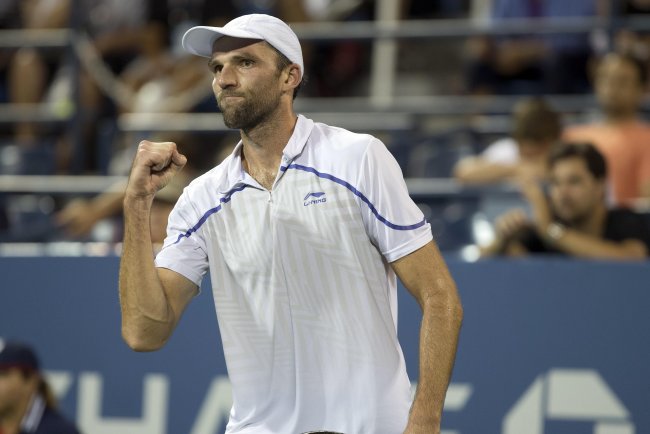 Susan Mullane-USA TODAY Sports
Afterward, an emotional Blake tossed his shirt and other items into the stands. In his post-match interview, he was thankful to all of the fans who had cheered him on throughout the contest.
Having always given it his all on the tennis court, Blake deserved all of the praise he received:
You watch because you love the sport, or the team, or the city, or the jersey, or the person. A lot of people loved James Blake.

— Mr. Sports Journo (@BIGSPORTSWRITER) August 29, 2013
Really don't want to get emotionally attached to this James Blake match. I've seen this film before. #preemptivesobbingblogging

— katiebakes (@katiebakes) August 29, 2013
Thank you, James Blake, for some great tennis over the years. The 2005 five set thriller against Agassi was an all-time classic. #USOpen

— Amanda Rykoff (@amandarykoff) August 29, 2013
Thanks to James Blake for giving us so many reasons to cheer over so many years.

— Timothy Burke (@bubbaprog) August 29, 2013
Blake's career spanned 14 seasons, including 10 singles titles and seven doubles. He made the quarterfinals at the U.S. Open in both 2005 and 2006.
Follow Tyler Conway on Twitter: