Dallas Cowboys: Best and Worst of Team's Preseason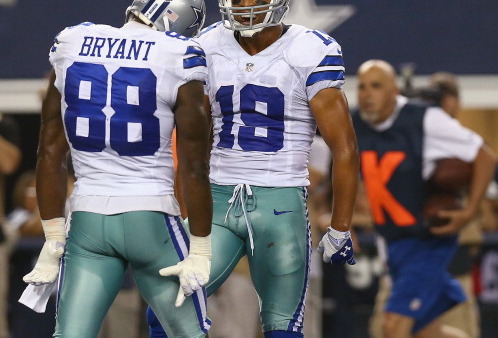 Tom Pennington/Getty Images

The Dallas Cowboys have concluded the 2013 preseason with a sloppy performance against the Houston Texans. The Cowboys have experienced the full spectrum of what you can expect of a typical NFL training camp: Injuries, setbacks, good practices, bad practices, good execution, turnovers and a glimpse of what this team is actually capable of.
But like 31 other franchises, the Cowboys now move one step closer to the start of a new season as ready as they can possibly be. The roster will see dramatic changes with the final cut down and there will certainly be a few new faces.
Reflecting on preseason football can be misleading both positively and negatively. If you finish, say 4-0 or 3-1, it doesn't necessarily translate into anticipated results, and the same can be said of finishing 1-3 or 0-4.
The Cowboys simply need to take away the good, bad and ugly from this preseason and focus on restoring health to a slew of players that this team is counting on for big things in 2013. So while we wait for opening night, why not take a minute to reflect on this preseason.
The good and the bad.
Begin Slideshow

»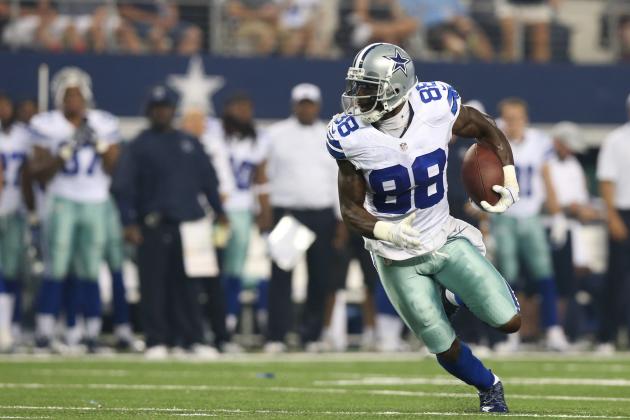 Matthew Emmons-USA TODAY Sports

What more can you say about the play of Dez Bryant throughout training camp and preseason?
In limited playing time, he has proven to be unguardable, his chemistry with Tony Romo is fascinating to watch and he is proving to be the most valuable member of perhaps this whole team.
He finished the preseason with 13 catches, 183 yards and a touchdown while only playing in parts of three games. He did get stripped after a nice catch and run against the Arizona Cardinals, but other than that turnover, Bryant is planting his flag on the NFL.
In the preseason game against the Cincinnati Bengals, Bryant capped off a dominant drive by snatching a pass from Romo on a bullet fade route. Plays like that, and just his overall maturity on and off the field, will give the Cowboys a chance to compete in any game.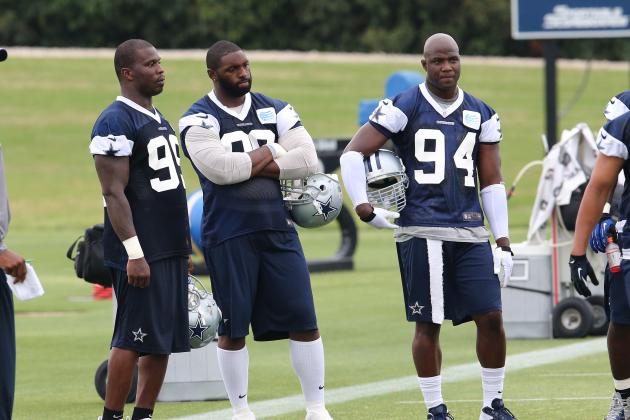 USA TODAY Sports

The disappointing part of Jay Ratliff's inability to see the field is that the Cowboys banked on having him bounce back from his dismal 2012 performance. The Cowboys passed on taking a defensive lineman in the draft, they failed to sign anybody in free agency or explore any trade possibilities.
What is making matters worse is the recent talk of tension between Ratliff and the training staff. Ratliff's entire situation has now turned to frustration and more questions about the nature of his injuries, his failure to rehab at the Cowboys' facility and if there is not a deeper problem with his health.
The Cowboys placed heavy stock in having him ready for the season opener, now they have to wait until after the first six weeks of the season for his services. A defensive line that is already thin on playmakers will need to dig a little deeper and rely on players like Nick Hayden to step up their game.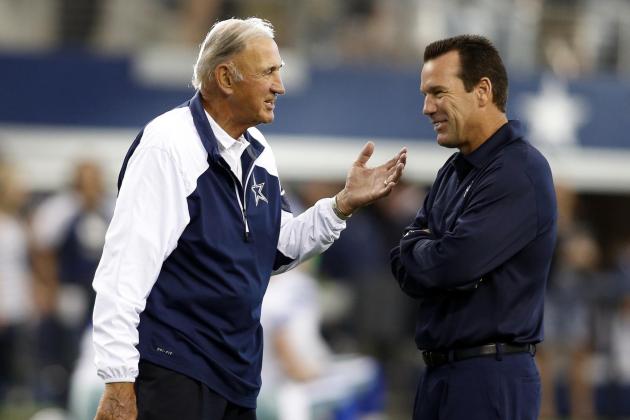 Tim Heitman-USA TODAY Sports

There was a lot to like about Monte Kiffin's 4-3 scheme and how the starting defensive unit performed during the preseason. The talk has been about creating turnovers and that's just what this team has done in a short period of time.
Is this reason enough for optimism in trying to project 2013 turnover statistics? That remains to be seen, but it should at least be used as a basis in forming an opinion. The Cowboys have recovered five fumbles and intercepted five passes.
Of the interceptions, rookie DeVonte Holloman had two and returned one for 75 yards against the Miami Dolphins. The Cowboys also recorded eight sacks versus 17 by their opponents.
Not a bad start to the Kiffin era in Dallas, but with the return of Anthony Spencer to the defensive line and a focus on fundamentals, tackling and swarming to the ball, this unit is headed in the right direction and you can see that during the preseason.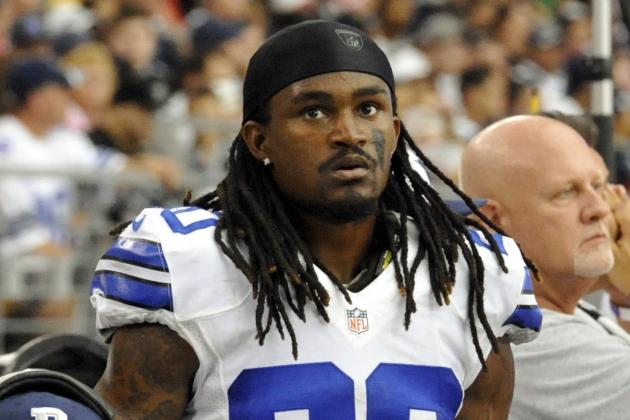 Casey Sapio-USA TODAY Sports

One of the worst aspects of the preseason had to be the play of the special teams unit. Where do we even start? Well, how abut muffed punts by both B.W. Webb and Dwayne Harris. How about giving up a 74-yard punt return by the Bengals' Brandon Tate?
Looking for more?
How about poor coverage and and giving up a 53-yard kickoff return? The bottom line is that this unit needs to be performing at a higher level or some of those types of mistakes will cost this team ball games.
Rich Bisaccia is a well-respected coach in the NFL, and although it's not time to officially panic, the regular season is here and aspects of the game such as starting field position, pinning opponents inside the 20-yard line and the ability to have a special teams play positively affect this team are crucial.
Jerry Jones may not be worried about the special teams unit, but I'd like to see his tone when Bisaccia's bunch muffs a punt that cost the Cowboys a win.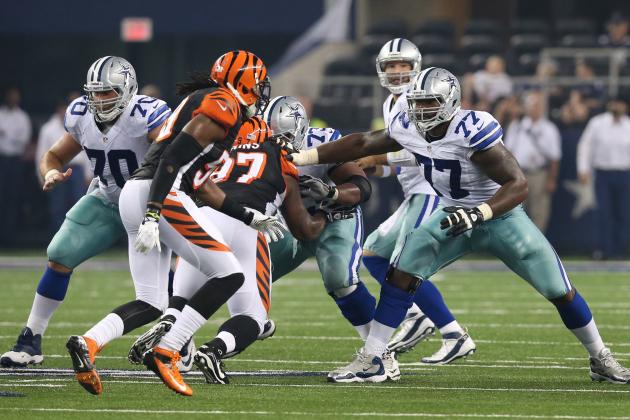 Matthew Emmons-USA TODAY Sports

Is it safe for the critics to finally lay off the selection of Travis Frederick?
I would say it's close, but there were a lot of things to like in watching Frederick's play during the preseason. He started every game with the exception of the Houston Texans game, he improved every week and he is firmly cemented as the Week 1 starter.
I went back and reviewed his play in the first four games and you can really start to see Frederick taking command of the offensive line, he looks more and more comfortable in his assignments, he held up nice on twists and stunts and he did a nice job getting to the second level and meeting linebackers.
Frederick's arrow is definitely pointing up, and for this team, offensive line play will be the defining aspect of how successful they will be. There is no gray area in that statement. Failure to keep Romo upright, failure to run the ball and playing from behind will land this team right at 8-8 or worse.
One of Frederick's best sequences was how he allowed Romo extra time on the touchdown pass to Miles Austin in the Bengals game right before the half. I'll be looking for more of that.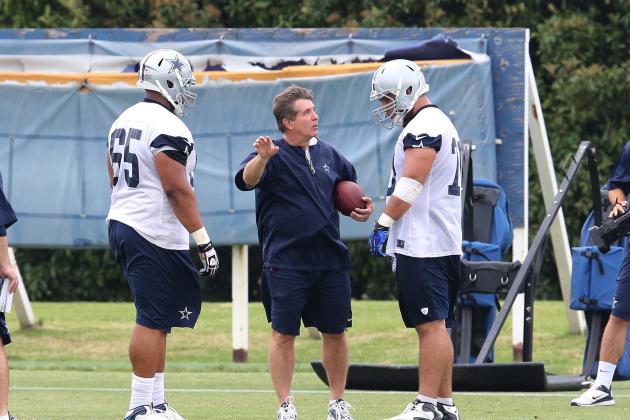 USA TODAY Sports

The Cowboys have suffered numerous injuries at a position they can least afford to do so. The guard position has seen Ron Leary undergo a knee scope, Kevin Kowalski miss significant time, Nate Livings continuing to be hampered by his knee and Mackenzy Bernadeau slowly recover from his injury.
With the position in a state of flux, Doug Free is currently the starting right guard if the season were to start today. For a position that has been such a need for this team, you have to wonder just how durable these players will be for 16 games.
Making matters worse are Brandon Moore's reluctance to come out of retirement and an inability to reach an agreement with veteran Brian Waters. Either or both of those players would probably ease the worry over the position, but the Cowboys have no choice but to move on.
The hope is that Leary will be ready for Week 1 and the rest of the pieces slowly come together to form a solid unit. There is some position flexibility but this area will keep a few fans up at night.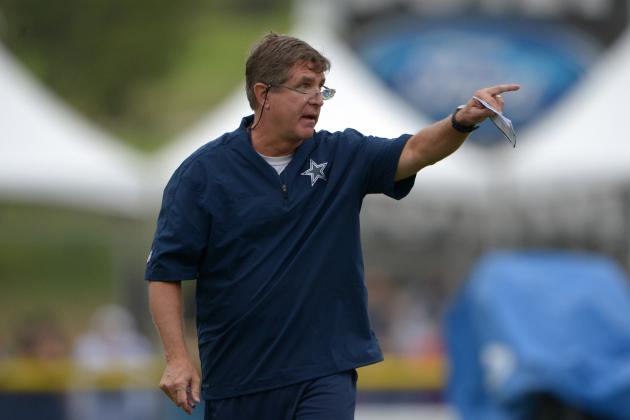 USA TODAY Sports

There is only so much weight that preseason statistics can carry, but Bill Callahan has given every indication that he is the right choice for the job as play-caller for this team. Not that Jason Garrett wasn't, and he will still have significant input into the game plan, but this team will have more balance.
Again, preseason statistics need to be taken for what it is, but the Cowboys averaged 106 rushing yards per game and finished 18th in the league in rankings. Overall, the Cowboys rushed for 530 yards and averaged four yards per carry.
Those statistics won't blow you away but already you can see the improvement in how the Cowboys ran the ball. The running back depth is solid with DeMarco Murray, Lance Dunbar, Phillip Tanner and rookie Joseph Randle in the mix, and that will allow this team to control the tempo and time of possession.
Of course the offensive line will have to hold up their end of the bargain, but if confidence is high, there won't be another 31st ranking in the running game.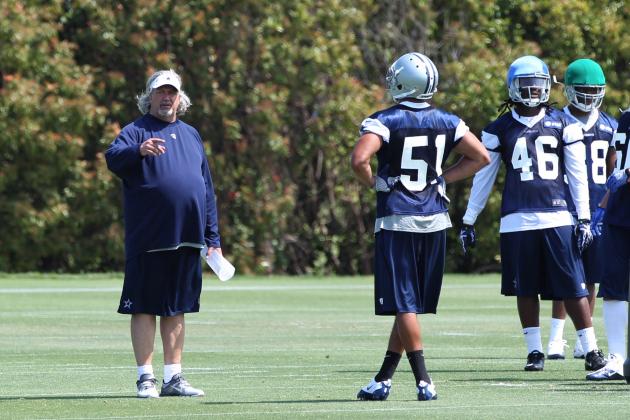 Matthew Emmons-USA TODAY Sports

The current economic landscape of the NFL doesn't permit teams to fulfill all of their offseason needs every year. Sometimes you have to go with younger players whether they are ready for duty or not. When you factor injuries into the equation, depth is simply hard to come by at times.
The Cowboys face those concerns of depth preferably on defense. The starting unit is solid, talent-laiden and ranks among some of the best at their respective positions.
But when you really dissect this roster at the backup positions, this team will undoubtedly have to rely on some players with no history of production. Players such as Ben Bass, Nick Hayden, Kyle Wilber and bubble players like Landon Cohen, Caleb McSurdy and Brandon Magee are just a sample of that depth.
The Cowboys will have some tough decisions to make as they finalize this roster and the issue of depth certainly has to be one of those topics. Those mentioned players will either be in starting roles, as is the case with Hayden, or asked to play significant snaps in every game.
It's just reality and a rather concerning one.