The 10 Most Imposing NHL Prospects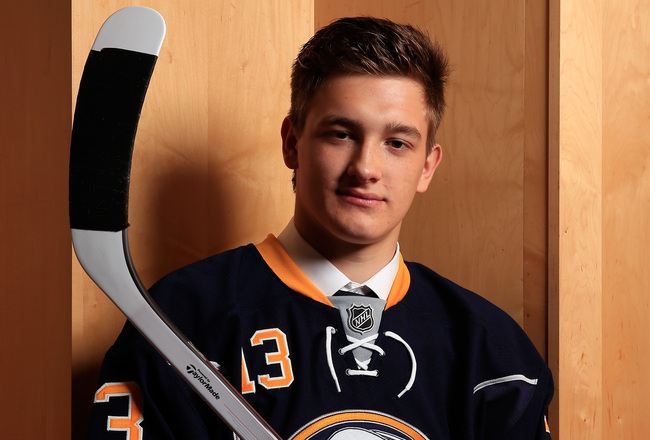 Jamie Squire/Getty Images
Of the 211 players taken in this past June's NHL entry draft, 22 are at least 6'4" inches in height, and 20 are at least 210 pounds in weight, with the potential to add more in some cases. Six of the 16 tallest prospects from the 2013 draft class went in the first round, as did four of the 15 heaviest.
Size can be overrated in hockey at times, but it should never be overlooked. In the quintessential team sport where multiple assets are a requirement for success, the exceptional cases of a player whose skill set rivals his stature and/or strength are worth monitoring as much as the purely celestial prospects.
Whether they went in the latest draft, another recent draft or even entered the professional ranks via free agency, a handful of rising NHLers have a chance to be more than just powerful plumbers. They could either be deft defensemen who, at worst, contribute silently to an orderly transition to offense or a power forward with either top-six or above-average third-line capabilities.
Note that this list is open only to those who have logged fewer than 15 NHL games. Therefore, the likes of the 6'7" Dallas defenseman Jamie Oleksiak and Philadelphia's 6'6" Oliver Lauridsen are ineligible.
Among those with limited or no major league experience to date, here are 10 prospects whom you can't miss when viewing their games in person. Be sure not to miss them in periodic progress reports either.
Keep Reading