Picking a World Under-23 XV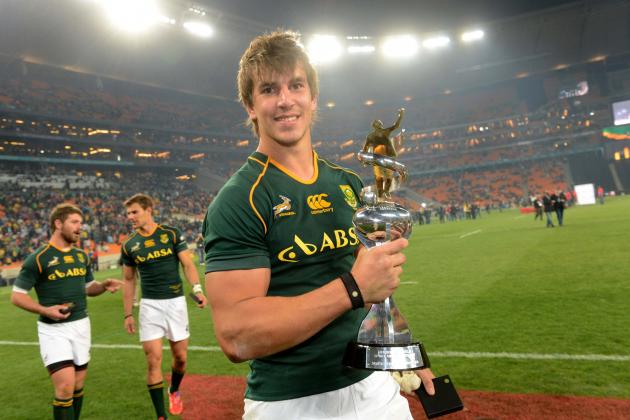 Gallo Images/Getty Images
Bleacher Report picks a team of the finest U23 players in the world.
Following the 2011 Rugby World Cup, the International Rugby Board issued a statistical analysis of the event in which it broke down the ages of various players and groups within the tournament in comparison to years past.
The results were intriguing.
The 2011 World Cup saw a host of young stars make a big impact for their countries. Players across the whole of the tournament were getting bigger, stronger but most of all younger.
In 2007, the average age of a (World Cup) semi finalist was 28.7 years. By 2011 year that had dropped to 27.2.

The back lines in particular are getting increasingly youthful, with the average age falling from 27.3 to 25.6 in the same four-year span. If that trend were to continue to the next World Cup, a 2015 semi finalist might not even have celebrated his 22nd birthday yet. In fact, 16 players who started in the World Cup 2011 semi finals were teenagers at the time of the previous tournament.
With stats like these, we at Bleacher Report were eager to look at the world's crop of under-23 talent, to see where the stars of 2015 may come from.
Naturally, there are plenty of gems wearing Lions or All Blacks colours, but there are also a few rare finds that are turning heads elsewhere in the rugby universe.
So, without any further ado, we present our Bleacher Report World Under-23 Team.
Drum roll, please...
Begin Slideshow

»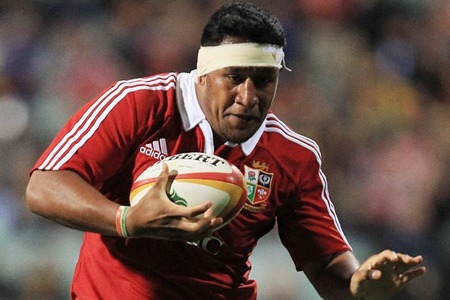 Photo Credit: Lions Rugby
From the Bedford Blues of the RFU Championship to the Saracens of the Aviva Premiership to an England shirt or a Lions shirt, is there anything Mako Vunipola can't do?
Surely such an astronomical rise is all but unheard for a loose-head prop; a class of rugby player that generally doesn't reach their prime until the age of 30. Yet, there was young Mako in Australia, suiting up alongside Brian O'Driscoll and other Lions legends, helping to push the Lions on to their finest tour performance in a decade.
The average age of a rugby player at the 2011 World Cup was 27. Vunipola will be only 24 when the World Cup comes to London in 2015.
Does anyone doubt that we will see him there wearing England white?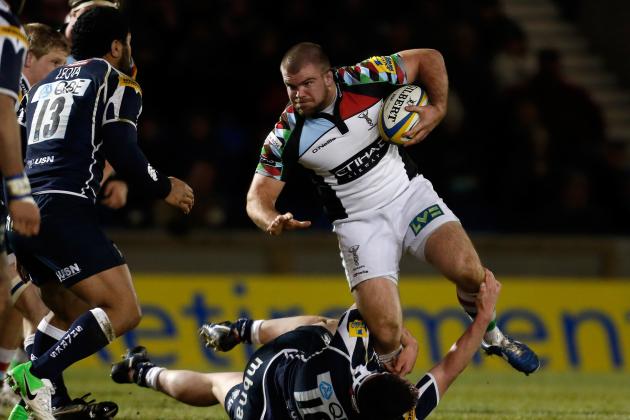 Paul Thomas/Getty Images
Rob Buchanan's play at the 2012 IRB World Junior Championship saw his stock rise in England.
In our search for the finest young front-row talent in the world, is it any surprise that we remain in England?
The birthplace of rugby union has produced its fair share of superstar scrummagers over the years, and with the IRB's new scrum regulations, the job of a hooker has never been more important.
In London, there is one young man who is quickly gaining the attention of observers and national selectors.
After signing Rob Buchanan to a new contract last April, Harlequins head coach John Kingston said the following to Rugby World:

Rob is one of the best up and coming English hookers He is a joy to work with and has already made an impressive impact at senior level. We look forward to developing him to his full potential to reach the heights of our other home grown players that are already playing for England. We are delighted to have him commit his future with us.
Those who saw Buchanan play at the 2012 Junior World Championships may have thought such comments to be examples of British understatement.
Buchanan, who has played for England at every age level, was immense at the world juniors, leading his nation to their first-ever world U20 title.
As a reward for his superb play at the club and junior levels, Buchanan was awarded a spot with the senior England side on their recent summer tour to South Africa.
It is an opportunity he is likely to make the most of.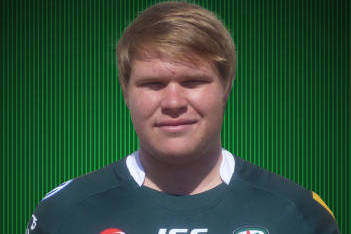 Photo Credit: London Irish
Every good team selection has one incredibly bold off-the-board pick.
A diamond in the rough.
This is ours. His name is Richard Palframan. He is from South Africa.
He likes ice cream, long walks in shark infested waters and running people over. Don't believe us? Check out his highlight reel.
Has this man-child ever played at the World Junior Championships? No.
Why?
Because he was signed to a pro contract by the Aviva Premiership's London Irish at the age of 18.
London Irish director of rugby Brian Smith told Rugby World last year: "We think we have a real gem on our hands."
Yes, Brian. Yes, you do.
Palframan should certainly get consideration for the Junior Springboks this year, but may well have broken through to the London Irish first team before then.
This 6'1", 118-kilogram teenager is coming soon to a Premiership highlight reel near you.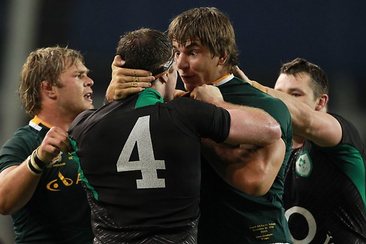 Photo Credit: South African Rugby Union
If you were to look for a captain for a Under-23 all-world team, it would be hard to look past Eben Etzebeth.
Age: 21 years old.
Size: 6'8" and 118 kg.
Already with 16 caps for his country at the senior level against some of the best competition in the world.
In addition, like many South African locks, he has a habit of scaring the heck out of people with his ferocious demeanour on the pitch.
Fast, tall and athletic, he is a huge asset to have in a team's engine room.
With a player like Etzebeth, you can bet this pack won't be taking a step backward against anyone.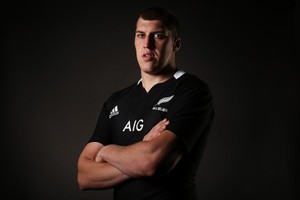 Photo Credit: New Zealand Rugby Union
New Zealand and South Africa are used to trying to one up each other.
In answer to new Springbok second-rows like Eben Etzebeth, the famous All Black machine has given us young Brodie Retallick, who already has 16 caps for his country.
How many young New Zealanders dream of having a profile picture like the one above?
Slightly taller, slightly heavier and slightly older then Etzebeth, we'll leave it to you to decide whose better.
For now, they can both start for our Bleacher Report Under-23 squad and—I'll wager—just about any other squad on the face of the earth.
To the back row we go!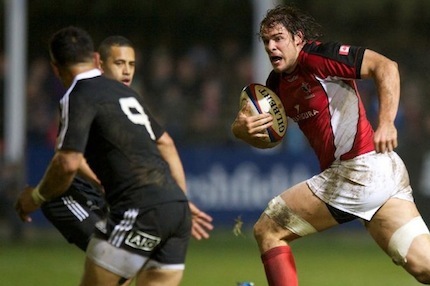 Photo Credit: Rugby Canada
Anyone who has seen players like Jamie Cudmore in action knows that top-flight talent can emerge every so often from the Great White North.
Tyler Ardron is such a prodigy.
Having played for and captained country at the U-20 age level, he went on to captain a Canada "A" squad at the 2012 Americas Rugby Championship.
This past summer, he was a vice captain for the Canadian senior team, as they powered through the likes of the USA, Fiji and Tonga while taking home multiple man-of-the-match honours.
To cap it all off, Ardron has signed his first professional contract with the Ospreys of the RaboDirect Pro12 and is now plying his fearsome talents in Wales.
At 6'4", 238 lbs and with Sevens-quality speed, a more perfect blindside could not be found for our World U-23 squad.
Now, on to open side.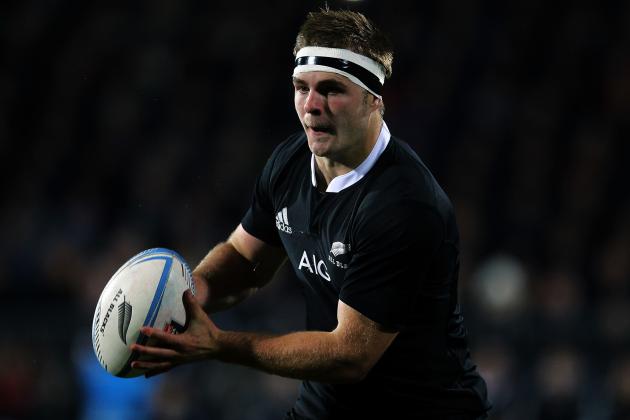 Anthony Au-Yeung/Getty Images
Could Sam Cane be the one that finally replaces Richie McCaw?
To be 21 years old and live every day of your life answering questions about whether or not you will one day replace the greatest flanker of all time.
Welcome to the world of Sam Cane.
One of the great sayings in the rugby world is that steel sharpens steel. If so, then you could hardly ask for a sharper player then this young All Black phenom.
With Cane anchoring the open side for our U-23 squad, opponents know they will be in for a rough ride at the breakdown area.
Cane may be one of the few players on this list who, aside from being the best in his age grade, may arguably be the best in the world at his position.
We have our No. 7.
Now, to complete our back row.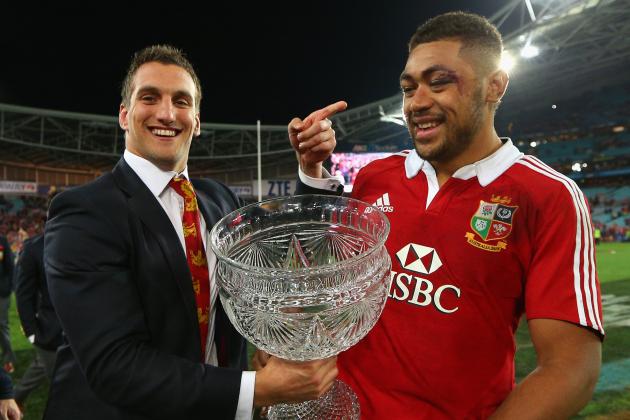 Cameron Spencer/Getty Images
Toby Faletau has achieved so much, so early in his career.
If a picture tells a thousand words, then the photo found above says it all.
At 22 years of age, Toby Faletau has already lived a life of rugby that most players could only dream of.
Hailed by many as one of the finest back-rows in world rugby, his recent performances with the Lions have cemented that reputation.
With Faletau at the back end of our U-23 pack, our collection of forward phenoms is complete.
As a group this pack contains a powerful front row, a tall, athletic and experienced lineout as well as a back row that would surely drive opponents crazy in both attack and defence.
They say that forwards win and lose a game and the backs decide by how much.
Game over.
Now, let's find out the final score.
Another payer, another All Black—the newest All Black as it turns out.
TJ Perenara was named to the New Zealand senior team for the 2013 Rugby Championship tournament.
His dynamic style and smooth delivery certainly add a dangerous aspect to our U23 halfback pairing.
With powerful forwards and a group of dangerous attacking threats out wide, this squad will certainly not lack for a guiding hand at the base of the ruck.
Seeing as his forwards are likely to secure a huge amount of ball, Perenara will need a partner capable of keeping this team on the front foot.
The All Blacks certainly have young flyhalf talent of their own; however, our search takes us back to the British Isles.
When your father is England dual-code star Andy Farrell, you have enough pressure on you as it is. However, Owen Farrell has arguably already surpassed many of his father's accomplishments.
At the time of his original selection to the Saracens first team in 2008, Farrell was the youngest player ever to start for the club.
He went on to win selection to England's 2012 RBS Six Nations campaign and was also sent on their summer tour of South Africa before finally winning a dream selection to the Lions in 2013.
Farrell may not, as yet, be known as the next great British flyhalf, but few doubt that such standing is within his power to achieve.
He certainly has the pedigree.
With Farrell setting up at first receiver, the cutting-edge back line of our U-23 squad won't want for a general on the pitch.
Only in Wales could a player like George North have had the kind of career he has had to date.
The "good enough is old enough" philosophy is one that Welsh coaches have use with success for players such as Leigh Halfpenny, Faletau, North and others.
The Northampton, Wales and Lions wing must surely be considered one of top wingers in all of Europe.
With a player of North's experience, there is little for this Under-23 team to fear under the high ball or on the counterattack.
Shocking as it must seem, North's selection to this team adds some crucial leadership to a young and talented back line.
Like his countryman Toby Faletau, North as been everywhere and seen everything.
A coach couldn't ask for a more mature presence on the wing.
In the modern rugby game, a back line needs more than one skilled distributor of the ball.
The days of a crashing inside centre seem to be fading away.
We could have easily selected Beauden Barrett as the No. 10 for this team; however, his presence as part of a centre pairing works just as easily.
From his position in the centres, the New Zealander's sublime running and distribution skills will help unleash the powerful weapons outside him.
Defensively, neither he nor Farrell have cause to fear their defensive responsibilities, having taken to the field with and against some of the best players on the planet.
With threats like these in midfield, you can't help but think there's likely to be a little more space out wide for some of this team's biggest scoring threats.
Not that they need it.
When Manu Tuilagi ran onto the pitch in the second half of the third and deciding Lions Test for Australia, few could deny that he had taken his place among the elite centres in the game.
Having been born in Southern Hemisphere, Manu Tuilagi brings levels of power, pace and raw aggression which is sadly missing from many backs today in the Northern Hemisphere.
His imposing presence will no doubt requires the attention of every defender within sight of him, leaving empty space for the speedsters that will run their lines off of him.
He is the trigger man for a group of the most dynamic young try-scorers on the planet.
We have only two places left to award in our squad, with yet another All Black and Lion among them.
Any guesses?
When you can run the 100 meters in almost 11 seconds flat, you can bet professional sports team will pay close attention.
Rugby watchers in England had known that Christian Wade was full of potential for a while, but it's doubtful that anyone foresaw the kind of rise his star enjoyed in 2013.
Wade possesses one of the more remarkable stories in our group, with his first England and first Lions selections coming almost on top of one another.
Placed menacingly on the wing, here in our World Under-23 team, he is the danger man and master finisher—a superb complement to George North's footballing skills and abilities under the high ball.
All of which only leaves one spot left, for a dynamic fullback who will complete one the most dangerous back-three groups ever assembled.
Charles Piutau may be the next great finisher for New Zealand—if he does not carry that title already.
He brings with him a perfect blend of elusiveness and power, as well as being one of the best aerial artists in world rugby.
Who wouldn't want a player like Piutau coming into their attacking line at pace?
Certainly the All Blacks have welcomed his abilities, giving the flyer his first Test start versus France in June of this year.
His highlights speak for themselves, as do those of many of his Bleacher Report U-23 teammates.
Sadly, there are only 15 places to award.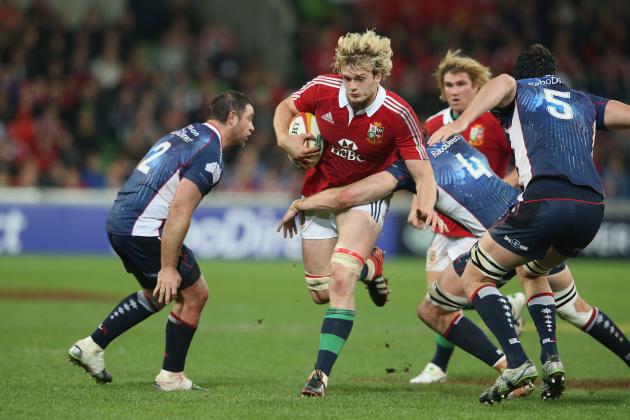 David Rogers/Getty Images
Richie Gray and others miss out by virtue of their birthdays.
For every player in our Under-23 squad, there are many more stars who just missed out due to their birthdays.
Dominant players like Ben Youngs, Richie Gray, Sam Whitelock, Aaron Cruden, Dan Biggar and others are too old for this team, but remain promising young stars nonetheless.
Whether such names would even crack our group if they were eligible is a worthy topic for a great debate.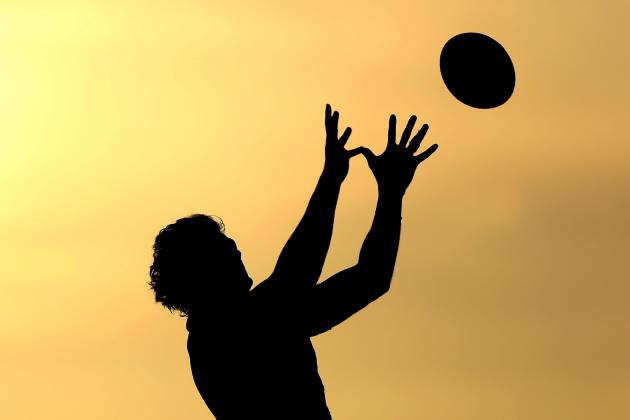 Warren Little/Getty Images
Our team selections may be over, but the debate rages on.
Such a gathering of stars!
It makes one sad that the only place they are likely to appear together is here, on Bleacher Report.
Most, if not all, of these players are sure to match-winners for the national teams during the 2015 Rugby World Cup, in London.
Our U23 selections may be over but the controversy need not be.
Bleacher Report is your home for great discussion, as well as all the sports news you can handle.
Use the forum below to comment on our selections, or make some of your own.
We look forward to hearing your thoughts.

Jeff Hull is a Featured Columnist for Bleacher Report.
To follow the author on Twitter, click on the link below.