PGA Tour's Three Biggest Golfers on the Rise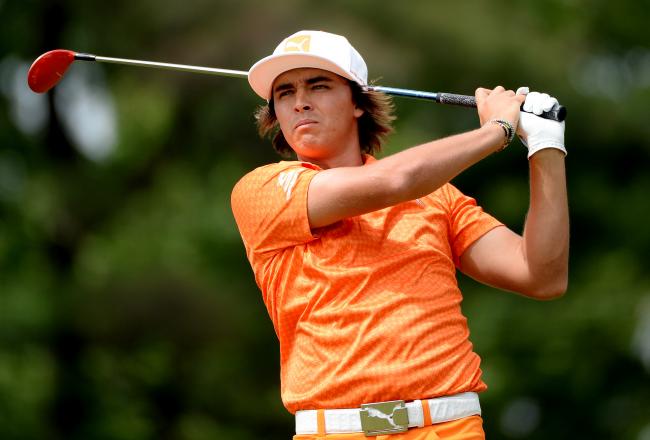 Ross Kinnaird/Getty Images
One of the best things about a new PGA season is seeing which rising stars will live up to the hype and who won't.
Many of today's best golfers, like Tiger Woods and Phil Mickelson, aren't getting any younger, so it's time that we start paying more attention to the up-and-coming golfers. There are a lot of kids with great golf resumes who are making their way up the PGA rankings, but here are the three that you'll definitely want to keep your eyes on.
3. Luke Guthrie
Luke Guthrie, a 23-year-old graduate from the University of Illinois, just turned pro in 2012. He's already made quite the splash in the PGA. In his first year pro, he won two tournaments within a week of each other, and he's had a few other top 20 finishes. He played 10 events on the Web.com tour, and ended up in second place on their money list.
He still has some work to do in order to compete with the hot shots of the PGA, but he'll get there.
He didn't perform very well in majors, but got better in every single 2013 major. He didn't qualify for the Masters, got cut at the U.S. Open and the Open Championship, and then finished in 47th at the PGA Championship. Guthrie will keep getting better in the coming years, and he'll certainly be a household name—as long as he can improve his performance in major championships.
2. Rickie Fowler
Mr. Fowler is already a very popular golfer for many different reasons. His all-orange getup (which he wears in honor of his alma mater, the Oklahoma State Cowboys) would make any hunter jealous, and his flat-brimmed hats make him one of the more hip golfers on the tour.
His high finishes in majors and colorful persona (this ESPN commercial, for example) have made him a huge hit with the fans too.
The 24-year-old Fowler has played in every major tournament multiple times—finishing as high as fifth—and won the PGA's rookie of the year award, in 2010. Fowler's made over ten million dollars since he's been on the PGA Tour as well.
1. Ben Kohles
Former Virginia Cavalier, Ben Kohles is causing a splash in the world of golf.
He was a three-time All-American and two-time ACC player of the year in Charlottesville, and his high level of play only continued when he went pro. He promptly won his first two tournaments on the Web.com Tour (beating out runner-up Luke Guthrie for the first), becoming the first golfer to ever do so in his first two starts.
He's qualified for the PGA Tour, but is still battling against very high competition. Undeniably, Kohles could soon become one of the best golfers on the PGA Tour.
There comes a time when every golfer has to move on. Whether they join the Senior PGA Tour or decide to retire, their time in the spotlight always fades. It would be great to see Arnold Palmer, Jack Nicklaus, Ben Hogan and Tiger Woods all tee off at the same tournament, but it just can't happen.
Although they leave us, there are always new and exciting golfers making their way up the collegiate and professional ranks, who are ready to follow the golfers that have come before them.
You can follow Phil Oscarson at @philoscarson or read more of his posts at AmericanGolf.com.
This article is
What is the duplicate article?
Why is this article offensive?
Where is this article plagiarized from?
Why is this article poorly edited?