The Most Embarrassing Athlete Nicknames Ever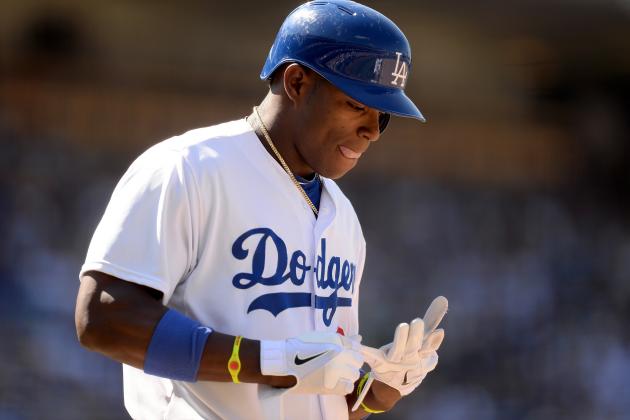 Harry How/Getty Images

While I'm not good at coming up with nicknames, one of my best friends, Mike Goldfarb, just might be the best, most creative person at dishing them out, using wit and popular trends to come up with his.
After all, that's what makes for a good alias, right?
Assuming it is, then maybe these athletes should start hanging out with funnier people, because the nicknames that stuck with them are a bit more embarrassing then they'd probably like.
Begin Slideshow

»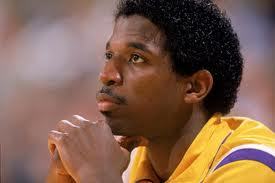 Image via Associated Press
Nickname: "The 40-Year-Old Virgin"
Now, I know that former NBA player A.C. Green openly admitted that he was proud of his choice to hold out until he was married—and I can respect that—but it's not like having the nickname "The 40-Year-Old Virgin" is something he probably accepted with great honor.
I give the guy props for sticking with his proclamation, but after seeing the movie with the same title as his nickname, I can't help but think he knows nothing about sex. (NSFW)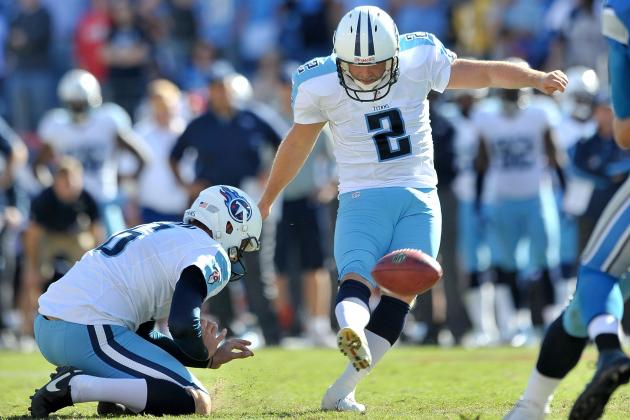 Jim Brown-USA TODAY Sports

Nickname: "My Bironas"
Some people may actually think that this is a pretty cool nickname, however, I'm not one of those people.
Generally believed to be started by ESPN's Chris Berman—who has given his fair share of monikers to players through the years—the only thing worse than actually referring to the Titans kicker by this name of The Knack tune, is the fact that Full House's Uncle Jesse once performed it during an episode.
In fact, I'm lame for even knowing (and referencing) that.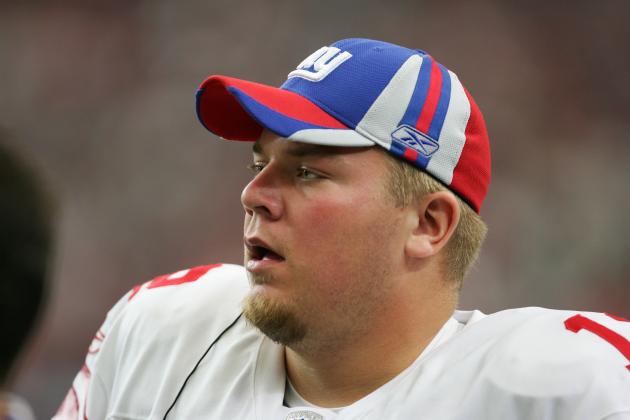 Scott Halleran/Getty Images

Nickname: "The Hefty Lefty"
When you're a professional quarterback, one usually thinks that it takes a strict regimen of working out and a healthy, balanced diet to stay in great shape.
But when you look at former signal-caller Jared Lorenzen, you might just think that you could go out there and actually play with the big boys.
Sure, Lorenzen was agile and pretty swift for a big man, but good lord, I'd be damned if he didn't beat some of his offensive linemen in several eating contests—which should never happen.
Thanks to Jared Lorenzen though, there are plenty of overweight guys who still aspire to becoming professional athletes.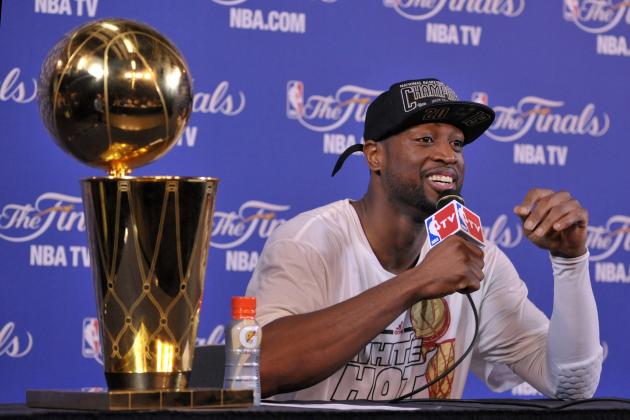 Steve Mitchell-USA TODAY Sports

Nickname: "WOW" (Way of Wade)
While most of these nicknames are embarrassing because they either poke fun at an athlete or bring up a guy's childhood, Heat guard Dwyane Wade's makes the list for being just absolutely miserable.
The fact that Wade actually went from the somewhat cool nickname of "Flash" to this self-given one of "WOW" makes it a ton worse.
And then for actually showing persistence in trying to make it stick is just a sad move.
Shaq changed nicknames about 100 times—OK, a little less—so is it too much for Dwyane to do the same thing, starting like, now?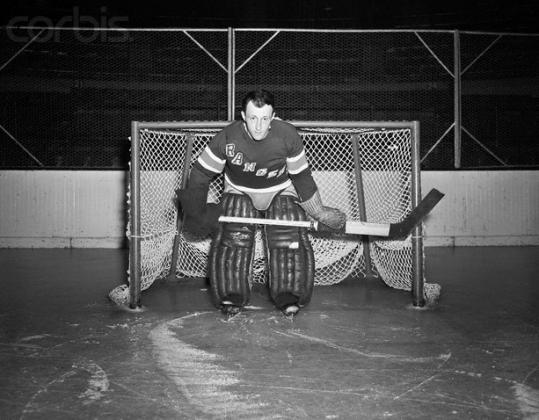 Image via Bettmann/Corbis
Nickname: Steve "The Puck Goes Inski" Buzinski
The purpose of any goalie in a sport is to act as the last line of defense in preventing the other team from scoring.
Well, unfortunately for short-lived NHL netminder Steve Buzinski, that's about all he was doing—acting—because he didn't do a good job of keeping the puck from getting by him, which was the reason he ended up with this nickname.
Allowing an astounding 5.89 goals per outing in the nine games he started, I'd say he has one of the most appropriate titles in all of sports nicknames.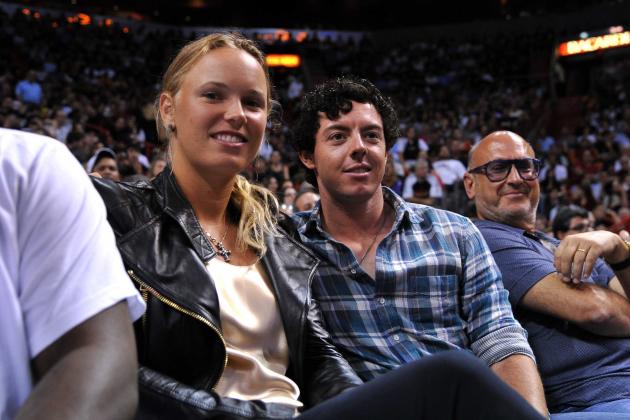 Steve Mitchell-USA TODAY Sports

Nickname: "Wozzilroy"
Just like we've seen with other high-profile celebrity couples, pro golfer Rory McIlroy and tennis player Caroline Wozniacki thought it'd be necessary to put a "clever" nickname on their relationship.
There's just one problem though. The one they chose is flat out silly.
In all honesty, I'm confused whether they're just naming a character from Sesame Street or actually referring to their relationship nickname.
One thing I do know? I'd probably smack the person who referred to the couple as "Wozzilroy."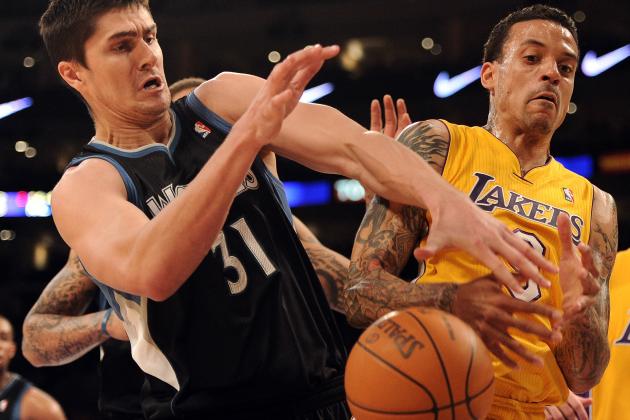 Harry How/Getty Images

Nickname: "The Human Victory Cigar"
As the former No. 2 overall pick in the 2003 NBA draft—following LeBron James and preceding the likes of Carmelo Anthony, Chris Bosh and Dwyane Wade—Darko Milicic hasn't exactly lived up to the billing of a franchise-type guy.
That inconsistency has led him to a decreased role wherever he's played, often lending his services for garbage time during a game pretty much already decided.
Enter one of the most embarrassing (yet clever) nicknames in NBA history.
If there's any doubt about an outcome of a game, just wait till Darko checks in, and you should realize one team has already waved the white flag.
Man, this has to suck for the guy.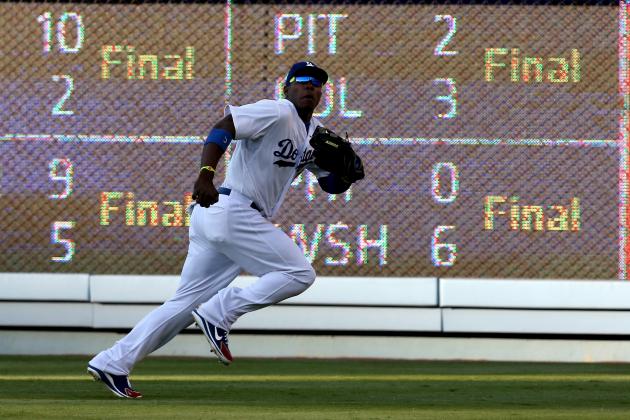 Stephen Dunn/Getty Images

Nickname: "Now Yasiel Me, Now You Don't"
Although there are a variety of nicknames that Dodgers breakout star Yasiel Puig has been given by fans and media since coming to L.A., this is probably my personal least favorite—earning him a spot on this list.
First off, do I need an explanation, or does it not make sense to anyone else?
Sure, the guy might be fast, but what does that have to do with his ability to absolutely crush a baseball?
Second, when there's a choice of potentially 10 nicknames, this one shouldn't even be on the list thanks to the process of elimination.
I'd be cool with a number of those fan-suggested ones—this just definitely isn't one of them.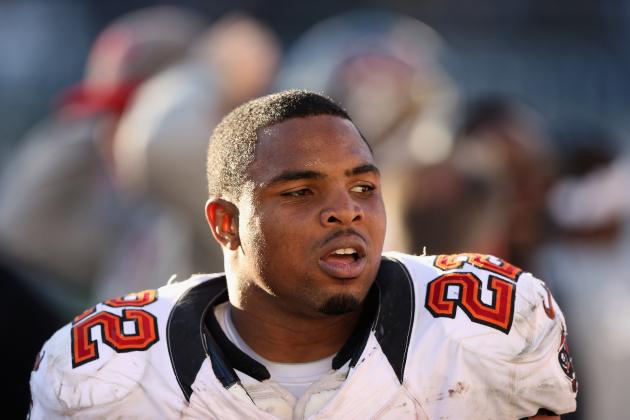 Ezra Shaw/Getty Images

Nickname: "The Muscle Hamster"
After hearing that Buccaneers stud second-year running back Doug Martin doesn't really approve of his nickname, I can't say that I was too surprised.
From what I can tell, it seems to have stuck after a friend gave it to him—thanks in part because of his stocky frame and chubby cheeks—but you'd think that once a guy rushes for 1,454 yards and 11 TDs in his rookie season, there would be something better for people to refer to him as.
Only time will tell on that, so unfortunately Martin's stuck with "The Muscle Hamster" until further notice.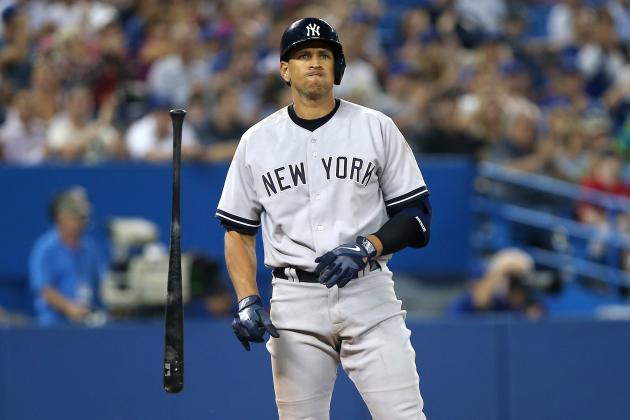 Tom Szczerbowski/Getty Images

Nickname: "A-Roid"
I know that most sports fans don't actually refer to the Yankees' Alex Rodriguez as "A-Roid," but after ESPN reporter, Michelle Bonner, actually called him it on TV, it's officially an alias in my book.
The sad part about this thing sticking with Rodriguez is that it actually is true, as he not only admitted in 2009 to steroid use, but is obviously pending an appeal for a 211-game suspension for the same offense, so maybe Bonner was really onto something?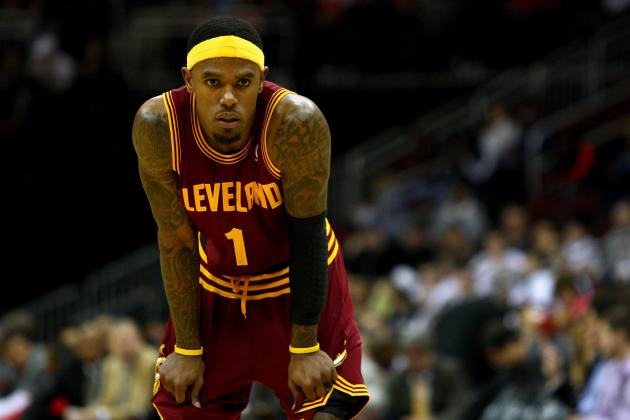 Chris Chambers/Getty Images

Nickname: "Boobie"
Being a Cavs fan, it was all about the "Boobie" during the team's '07 NBA Finals run, when the then-rookie Daniel Gibson helped clinch the team's first-ever trip to the league's title round—where they lost to the Spurs in four games.
But after a few down seasons, not many people in Cleveland have been talking about Boobie much, leading the team to decide not to re-sign him this offseason.
So not only is Boobie a guy with an awful nickname that was given to him by his mom when he was a kid, but now he's a guy with a terrible nickname and no team to play for.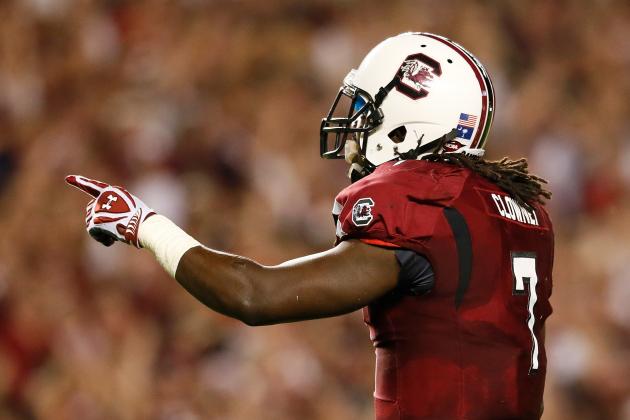 Kevin C. Cox/Getty Images

Nickname: "Doo Doo Clowney"
Go ahead and laugh at Jadeveon Clowney's nickname if you want, but if you're actually brave enough to do so, make sure he doesn't catch you, otherwise he may hit you like he pulverizes opposing players.
After creating a little doo doo in a swimming pool when he was younger, Clowney's now scaring the doo doo out of anyone who dares to match up against him on a football field.
As one of the leading Heisman Trophy candidates heading into the upcoming season, I wonder what he'll "doo doo" if he wins?
Sorry, that was a really lame attempt at humor.