MMA Fighters and Their Custom Luxury Homes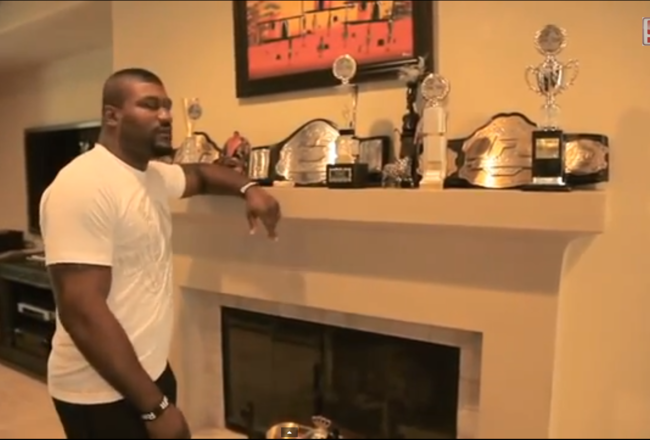 Source: Screengrab taken from YouTube.

At the apex of their long and illustrious careers, many athletes will measure their success by the cars they drive and the homes they own.
What else could motivate someone to endure gruelling training and even more intense competition year after year? For a mixed martial artist—who gets punched, kicked and choked as part of his job—this is doubly true.
MMA fighters are as famous and successful as any other athlete these days, and one scan of the Internet produces photos of multimillion-dollar fighter cribs complete with swimming pools, hot tubs and multicar garages. You'll need a sophisticated mortgage calculator to figure out the price of these mansions.
Here are some MMA fighters and their luxury homes—some more luxurious than others.
Quinton "Rampage" Jackson
Quinton Jackson reportedly earned $15.2 million in his UFC career, but the fighter's complaints about the promotion continued right up until his exit.
One look at his crib should dissuade you from feeling too much sympathy for Rampage, however. His home features a built-in stone barbecue, a swimming pool, a hot tub, a spacious outdoor lounge area, an open-plan kitchen and living room, a walk-in closet and a stable of cars.
Top that off with his three belts above the fireplace, and you have one desirable MMA crib.
Anderson Silva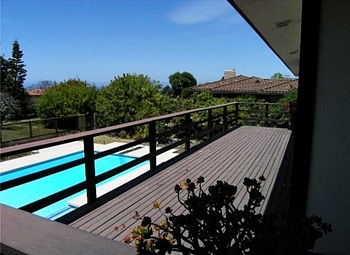 Source: http://www.celebritydetective.com/
Anderson Silva is arguably the greatest fighter of all time, so you'd expect him to have one of the sickest cribs. Indeed, his $1.76 million home in Palos Verdes Estates, Calif. lives up to expectations.
The 3,000-square-foot home features four bedrooms, 3.5 bathrooms, bamboo wood floors, a three-car garage and breathtaking views of the ocean. In case you're wondering, this is what Anderson Silva's money bought him.
Josh Koscheck
Always one to flaunt his wealth, Josh Koscheck opened the doors to his palatial home in Fresno, Calif. last year to Fuel TV.
The eight-room waterfront mansion has everything you'd expect, including a pool, tricked-out cars, a boat and gigantic ceilings. What sets his crib apart, however, is the plane he has parked at home, which helps him zip into Los Angeles and back in less than an hour.
The house is the product of 22 UFC fights and five fight-night bonuses. But considering he's 2-3 in his last five fights, is this a lifestyle he can sustain?
Rashad Evans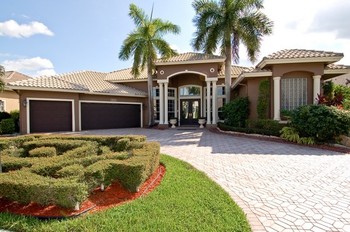 Source: http://www.celebritydetective.com/
Rashad Evans moved into his new home in Boca Raton, Fla. in 2011 after an acrimonious split from his coach, Greg Jackson, in New Mexico.
There, he's built his own Blackzilians fight team just a stone's throw from his bargain $625,000 home, which features four bedrooms, 3.5 bathrooms, a hot tub in the master bathroom and a swimming pool with a spa.
As one of the most successful and decorated fighters in the UFC, he reportedly has a net worth of $6 million.
Tito Ortiz
Tito Ortiz recently put his gorgeous log cabin in Big Bear, Calif. up for sale for $1.79 million.
Formerly owned by Oscar De La Hoya, the home doubled as Ortiz's training camp, featuring two buildings with a full-sized Octagon, a hot tub, a steam shower, five bedrooms and six baths.
Ortiz is now parting with both the property, which he bought in 2007, and wife Jenna Jameson, who, according Stephan Bonnar of MMA Underground, took all his money.
Keep Reading