Triple H Is Perfect Obstacle for Daniel Bryan's Character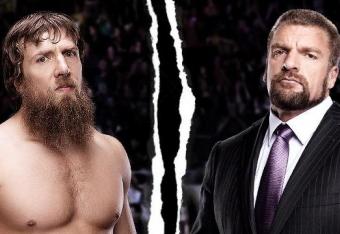 Photo courtesy of WWE.com

Triple H will make the perfect foil for Daniel Bryan because he is the complete antithesis of who Bryan is.
In terms of storyline, Triple H's career and various personas are nothing like Bryan's. Whereas Bryan has had to struggle for every accolade he has ever earned, Triple H has seemingly been given numerous title reigns and opportunities in the main event.
Just this one difference could make Triple H and Daniel Bryan bitter enemies. Fortunately, it is not opportunity alone that divides these Superstars.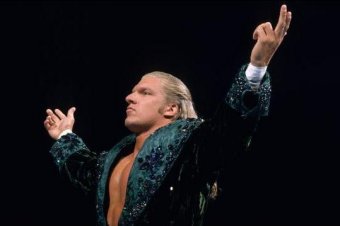 When looking at Triple H's various identities, it is amazing how successfully he pulled off two very different characters by playing the regal blue blood, Hunter Hearst Helmsley and the degenerate anti-authority rebel, Triple H. Although each of these characters was different on the surface, they both had definite similarities.
Both of these personas represent a certain snobbery that Triple H is able to convey perfectly through his appearances on WWE television. Triple H's arrogance comes through the fact that no matter what character he plays, he always expects to be in a position of greatness because he is Triple H.
Whether as a face or a heel, Triple H has had a perpetual chip on his shoulder when it comes to being one of the top Superstars in WWE.
For Triple H, his identities helped to guide his success in WWE more than anything else.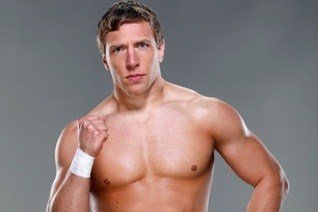 As a direct opposite of Triple H, Daniel Bryan entered WWE with not much of a persona. Also, the expectations for Bryan's success in WWE did not seem to be very high.
Slowly, Bryan started to acquire fans in the WWE Universe with his skills in the ring. Since 2009, Bryan has gradually built a loyal following in WWE.
Of course, Bryan's in-ring abilities do not fully account for his popularity. Bryan's partnership with Kane in Team Hell No helped to bring out his current persona. Bryan's popular beard and the chants of "Yes" help to make his character complete.
Unlike the Triple H character, Bryan sees himself as an excellent WWE Superstar not because of his persona or who he is, but because of his ability in the ring.
The on-screen character of Triple H has been a politician looking for the top of the card for years. Whether it was as a blue blood, a degenerate, a part of the McMahon-Helmsley Era, a member of Evolution or part of a seemingly new Corporation today, Triple H has always tried to edge his way to the main event politically.
This plays right into the hard-work ethos of Daniel Bryan. Letting his work in the ring speak for himself, Bryan is unlike the politician that Triple H is. This conflict of philosophies should continue to lead to excellent on-screen moments between them.
Last night's episode of Raw confirmed these differences, as Triple H mocked Bryan and gave him a special "gift" of facing The Shield in a handicap match. If Bryan wants to show his abilities in the ring, Triple H will give him all of the chances in the world, but at a clear disadvantage to Bryan.
For Bryan to succeed, he will have to take on each obstacle Triple H places in front of him. Through doing this, Bryan's popularity should continue to increase while the differences between him and Triple H become even more polarizing.
As the weeks and months go on, hopefully, we will bear witness to the philosophical differences between Triple H and Daniel Bryan unraveling on our television screens.
Read more from Sean McCallon on the Double Axe Handle Blog.

Follow Sean McCallon on Twitter @TheBlueMask246.
This article is
What is the duplicate article?
Why is this article offensive?
Where is this article plagiarized from?
Why is this article poorly edited?