Projecting Whether These Washington Nationals Players Can Make the Hall of Fame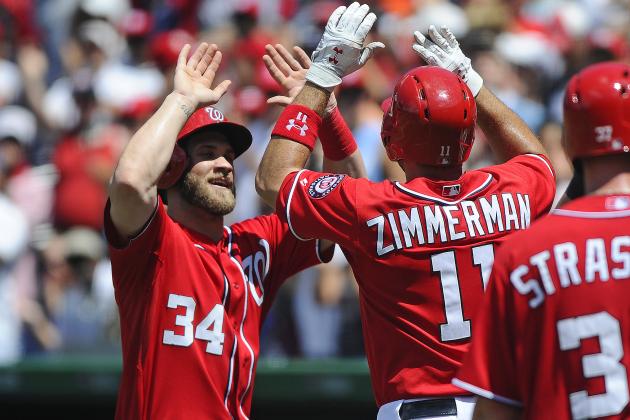 Brad Mills-USA TODAY Sports

The Washington Nationals have a few players on their team that might be on the edge of greatness by the time they retire.
Although Bryce Harper is not having the season that many thought he would have, by the end of his career there will be an interesting debate as to whether he will be in the Hall of Fame.
A couple of other Nationals have the potential to have a career worthy of Hall of Fame debate as well but will any of them actually see their names in Cooperstown when all the dust settles?
Begin Slideshow

»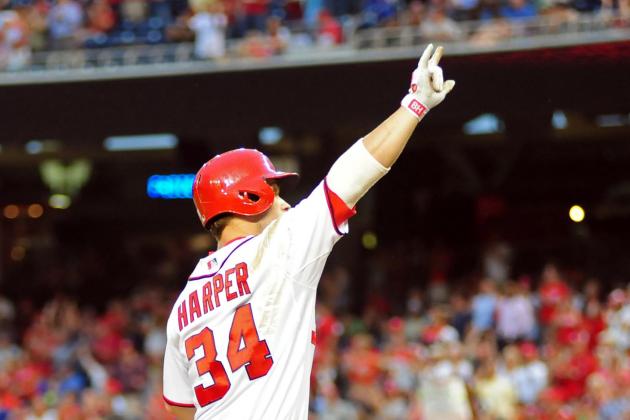 Evan Habeeb-USA TODAY Sports

Bryce Harper is on his way to having a fantastic career but will he end up having a career that will land him in the Hall of Fame?
It is hard to predict after only two seasons in the MLB but Harper has the potential to end up as a Hall of Famer.
The tenacity that he brings to every game will bring this team to the verge of many championship runs. The question is whether he lifts the team over the hump and walks away with a handful of World Series titles, or if he merely gets it close.
Twenty-five years from now, Harper will have won at least three World Series titles and we will be getting ready to induct Harper in to the Hall of Fame.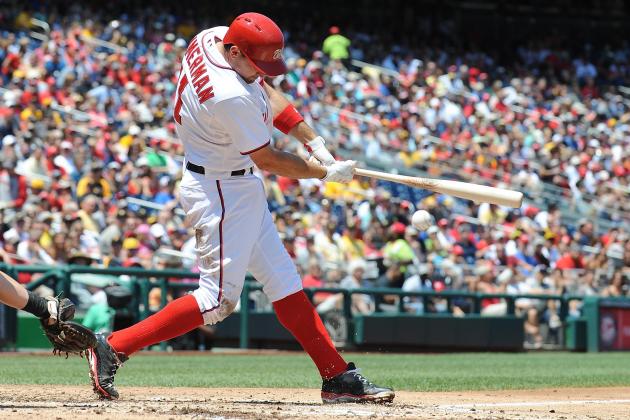 Brad Mills-USA TODAY Sports

Ryan Zimmerman might spend his entire career as a Washington National. He has undoubtedly been the face of this franchise since he broke on to the scene in 2005.
In his first full season in 2006, he finished second in the NL in the Rookie of the Year vote, barely losing out to Hanley Ramirez.
As of now, Zimmerman is not a Hall of Famer but there are a few factors that could be beneficial to his case of being one.
The first is how his numbers and production are influenced by Harper over the next couple years. If he steps up and drives in the runs that he should, then he will be collecting Hall of Fame votes when he retires.
The other factor is Zimmerman's health. In nine seasons, Zimmerman has only played in more than 145 games three times. A healthy Zimmerman can be an extremely productive Zimmerman, but the odds are against him.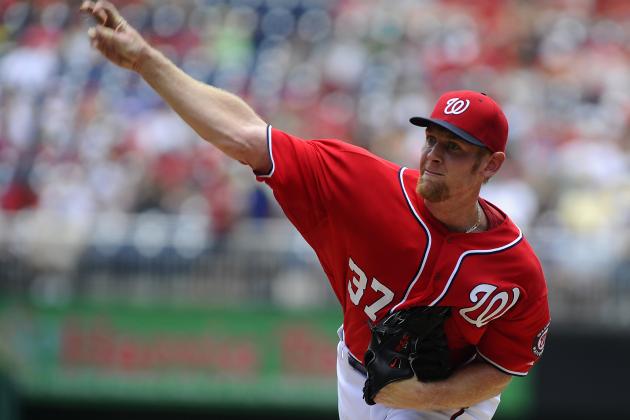 Brad Mills-USA TODAY Sports

In an era that will be defined by which pitchers are able to maintain their arms, Strasburg has put his major arm injury in the rear view mirror. Hopefully that is the only injury that he will have to deal with.
Strasburg is one of the few elite pitchers in the league that have the potential to be an ace for the next decade.
Through 70 big league starts, Strasburg has struck out 10.5 batters per nine innings and has a career ERA that sits at 2.96. Although the wins and losses do not look look as appealing as last season, his numbers are comparable, including an ERA that is lower than last season.
Strasburg's limits are gone and he is ready to shine for the Nationals. He is on his way to the Hall and he might be the first of these three to solidify his place in Cooperstown.