The New England Patriots Put It All On The Line!
Pepper Johnson won Superbowl XXV as a member of the Giants starting linebacker corp. His head coach at the time was Bill Parcells and of course assistant Bill Belichick.
He finished with NFL career totals of 25.5 sacks, 12 forced fumbles, 14 interceptions, and over 1,200 tackles.
He has been New England's linebacker coach for 9 seasons and this year perhaps will be his most challenging.
He has an aging linebacker corp and young players who are eager but just are too inconsistent.
This slideshow shows in no particular order the linebacker corp for the New England Patriots.
10. Eric Alexander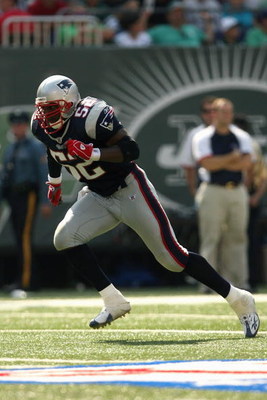 He was an undrafted free agent and has been with the team since 2004. Alexander was released in the off-season then resigned in June 2009.

He was injured last year, but the Patriots hope that he has recovered enough to continue to make an impact on speical teams.
9. Tedy Bruschi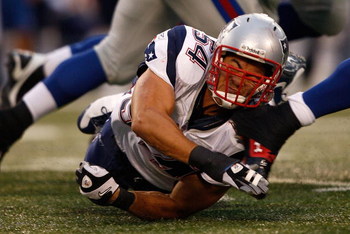 Tedy was the final pick in the final round of the 1996 draft Mr. Irrelevant a pick made just because the team had too.
Fourteen years, and 3 superbowl rings later Tedy has made it and will find himself in the Patriots Hall of Fame.
The last two years have seen him making it through shear mental will and his knowledge of the game. His speed has deteriorated and he can no longer be an everydown back.
This should be his last year as a player on the field, it is time for him to move upstairs to the coaching booth.
8.Adalius Thomas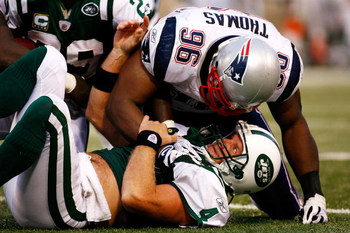 Thomas' season was cut short last year by injury, and the Patriots edge rush attack was derailed. They were rarely able to put pressure on the quarterback and this allowed the opposition to expose the young secondary of the Patriots.
Thomas should be healthy and bring some teeth back to the edge rush.
7. Jerod Mayo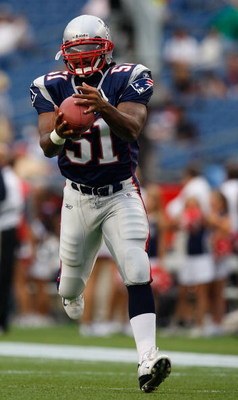 Instant success, instant star. This guy played all 16 games led the team in sacks as a rookie with 98 tackles with 28 of them assisted. He won a near unaimous decicion 2008 NFL Defensive Rookie of the Year.
The lone writer who did not vote for him said it was an error he was thinking about Phillip Rivers and accidentally placed the vote for Keith Rivers.
Mayo may make the pro-bowl this year if he can deliver similar numbers this year.
6. Tyrone McKenzie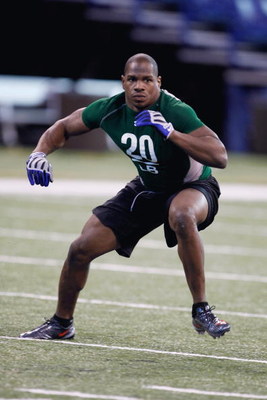 Rookie got injured in mini-camp with a torn ACL gone for the season. He was supposed to ease the loss of Mike Vrabel.
5. Vince Redd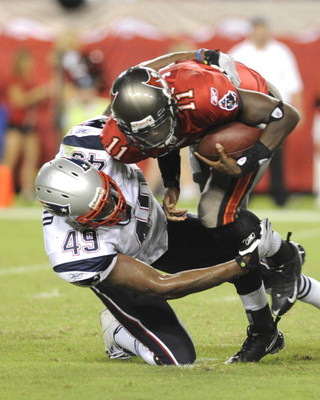 He was signed as an undrafted free agent to the practice squad and was rewarded for his hard work and signed to active roster November 2008.
He tied for the team lead in special team tackles and will continue that role for the team.
4. Pierre Woods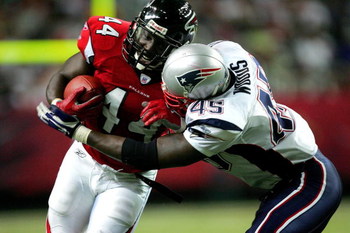 Since being signed as an undrafted free agent three years ago Woods has been the model of inconsistency. If the Patriots can ever get him to full fill his potential he can add stability to a young linebacker corp.
3. Gary Guyton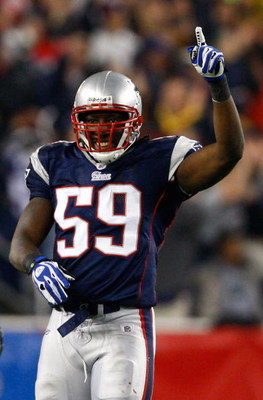 His skills lends itself well to the nickel and dime packages and that is where he got most of his snaps in his rookie season.
Guyton is proving to be a perfect fit for the Patriots defensive schemes.
2.Shawn Crable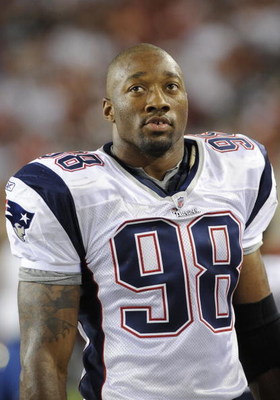 Drafted in 2008, placed on injured reserve in November of the same year and was inactive for every game. He was a second team all-American at Michigan in 2007 he started 12 out of 13 games in college.
He made 28 tackles with 20 of them for losses. Lets hope this year he can make his mark as a starter.
1. Tully Banta-Cain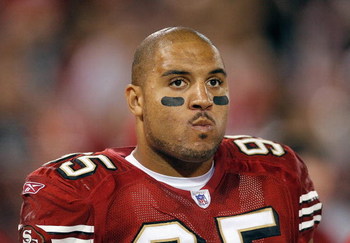 Drafted by the Patriots in 2003, Tully won two superbowl rings, then left the Patriots for the Forty-Niners. When San Franciso released him the Patriots were qick to sign him.
Rumor has it that he will replace Vrabel in the lineup since McKenzie is out for the season.
Keep Reading

New England Patriots: Like this team?