Making the Call on Cincinnati Bengals' Hardest Remaining Cuts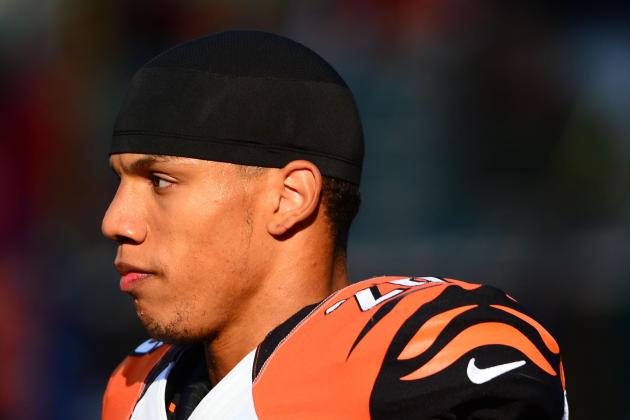 Andrew Weber-USA TODAY Sports

Unbelievably, the start of the NFL season is less than two weeks away, which means it's about time to trim rosters down to 53 men.
In Cincinnati, the talent pool is quite large. The team has gone through three preseason games and training camp and should be preparing to make its final adjustments.
This far into the preseason, who has failed to impress enough to get a roster spot?
Begin Slideshow

»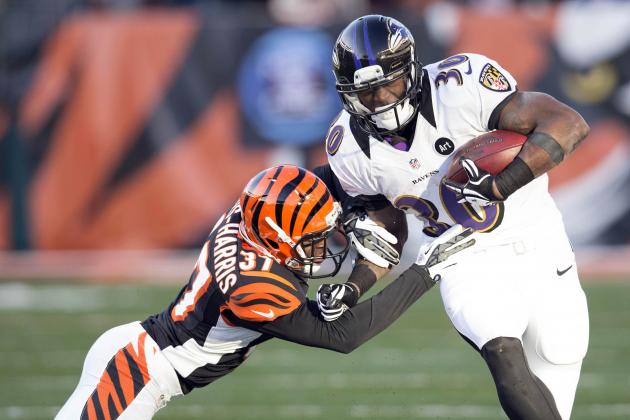 USA TODAY Sports

Given the depth at the cornerback position, we don't know much about Chris Lewis-Harris. He's been sitting as the fourth-string cornerback all preseason.
But Lewis-Harris survived the first round of cuts and may still be awaiting his fate. Leon Hall and Terence Newman are starters, while Dre Kirkpatrick, Adam Jones, Brandon Ghee and Shaun Prater are all slated to be backups.
In this case, Lewis-Harris has simply not impressed anyone enough to be considered a suitable backup option. Essentially, it will be an uphill climb if Lewis-Harris has any chance of making the 53-man roster.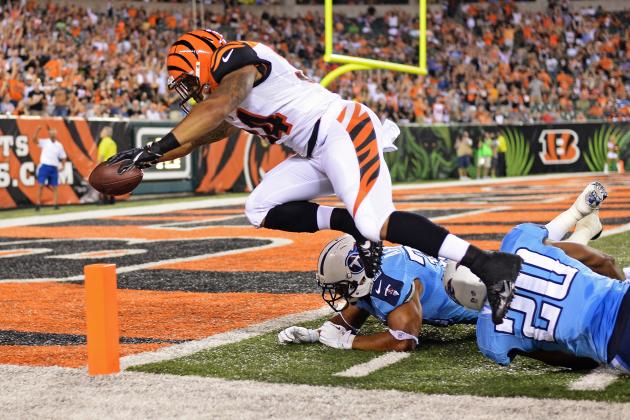 Jamie Sabau/Getty Images

Despite glimpses of greatness during this preseason, particularly against the Titans (nine carries, 81 yards, one touchdown), Dan Herron may simply be a victim of circumstance.
Giovani Bernard and BenJarvus Green-Ellis are going to start for the team, and it seems Cedric Peerman will be on the roster as well. What that says to me is that the final running back spot is up for grabs between Herron and Rex Burkhead.
Unfortunately for Herron, Burkhead wouldn't have been drafted if he wasn't liked. Fans have already taken to Burkhead and like him as a solid third-down back—similar to what Brian Leonard used to do in Cincinnati.
With no real expectations from the Bengals as a seventh-round selection, Herron is unlikely to make the 53-man roster in favor of Burkhead.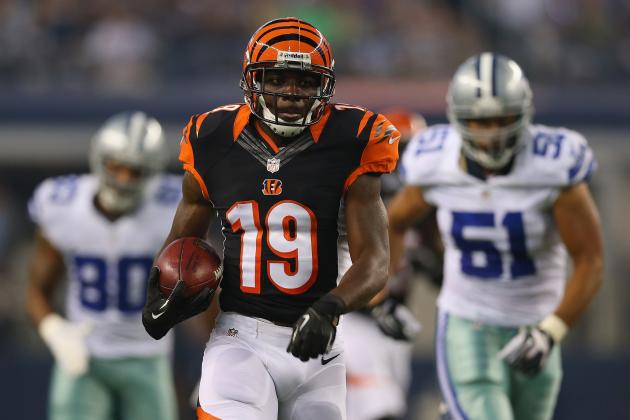 Ronald Martinez/Getty Images

I don't mean to always beat up on Brandon Tate, but the fact that he's still on the team is amazing to me.
Despite his standout performance against Dallas—which included a 75-yard punt return for a touchdown—there's really no place on the roster for Tate. The Bengals already have a solid receiving corps, stacked up with starters A.J. Green and Mohamed Sanu and followed up by Marvin Jones, Cobi Hamilton, Andrew Hawkins, Ryan Whalen and potential sleeper Dane Sanzenbacher.
Additionally, Tate's career as a receiver hasn't really panned out in Cincinnati, nor did it pan out in New England. He's been a special teams specialist for years, but with Giovani Bernard, Adam Jones and Dane Sanzenbacher on the roster, he's not needed as much there either. I found myself holding my breath every single time he took a return out of the end zone.
At this point, I don't see Tate as much more than dead weight.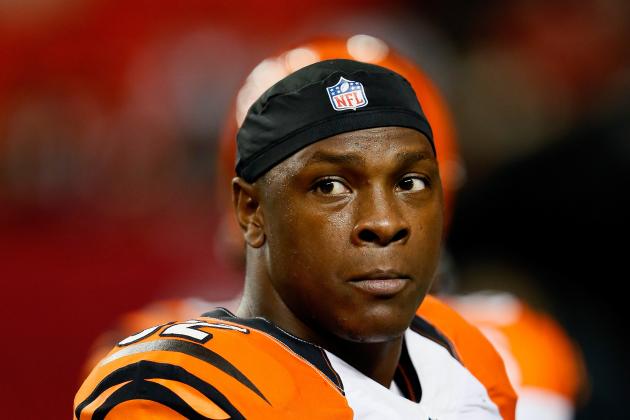 Kevin C. Cox/Getty Images

In 2011, the Bengals drafted Dontay Moch as a linebacker in the third round. There was some speculation he could improve and eventually become a starter, but that hasn't worked out at all.
Since being drafted, Moch has appeared in exactly one game—he has no stats to speak of.
He has now been moved to defensive end, but I don't see him having a place there. Carlos Dunlap and Michael Johnson will certainly start, while rookie Margus Hunt and veteran Robert Geathers will play backup roles.
It's possible the Bengals will hang onto Moch in case Michael Johnson walks after the season, but after several injuries and a league suspension, his value is depreciated.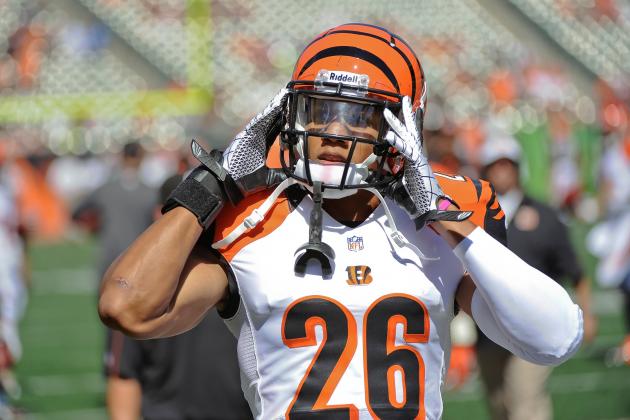 Jamie Sabau/Getty Images

Even with the recent injury to George Iloka, Taylor Mays is probably on an incredibly short leash these days.
Since being selected in the 2010 NFL draft, the former USC Trojan hasn't really panned out in the league. He's been a hard hitter, but he hasn't been useful for much else.
He doesn't seem to have a very good mind for the game—that, or he simply can't grasp the playbook. He's terrible in coverage and couldn't cover a receiver if said receiver told Mays what he was going to do. Despite all that, he's been in the conversation to start at strong safety for the Bengals this season.
Now, it seems he may be locked in a battle with Jeromy Miles to simply be on the roster. It looks like Mays will need a major breakthrough if he hopes to be in a Bengals uniform this season.