Arsenal have beaten Fenerbahce 5-0 on aggregate to qualify for the group stage of the Champions League. It's great news for the Gunners, but it's come at a cost.
After the match, manager Arsene Wenger told Arsenal.com, "We paid a heavy price on the injury front because we lost Podolski. I don't know how bad Ramsey is. I don't know how Wilshere responds to an ankle problem. We have to check that."
Wenger later confirmed that Podolski would miss as many as 21 days. It's a big blow considering his fantastic form at Fulham last week, and it leaves Arsenal's squad looking incredibly light.
Wenger's bench for the Fenerbahce game already lacked experience. Youngsters Emmanuel Frimpong, Ryo Miyaichi and Yaya Sanogo were all included to help make up the numbers. Indeed, Sanogo and Miyaichi even found themselves on the field.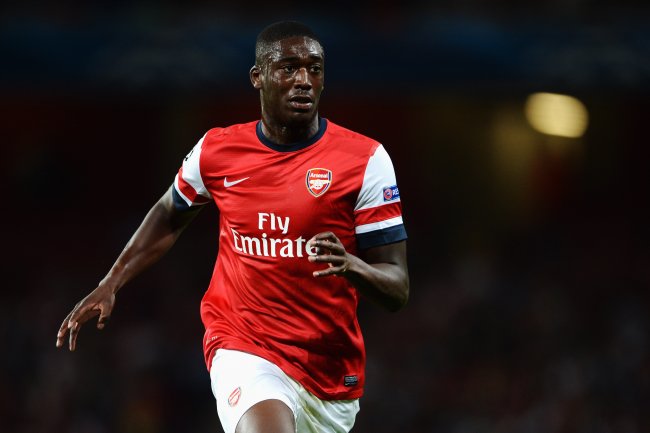 Michael Regan/Getty Images
Both players looked understandably raw when called upon. They're youngsters who should not yet be expected to face the rigours of the Champions League.
After the match, Arsene Wenger was asked if the injuries would force his hand in the transfer market. According to Arsenal.com, he responded thus:
We have to see how bad the injuries are. I cannot tell you more than we are on the market. Everybody knows. The whole world knows that now. I cannot be more creative than that in the press conferences because all has been said and nothing has been concluded yet so I can understand your questions but I cannot give you more answers at the moment.
For Arsenal fans hoping for their manager to deliver some positive news, this was hardly the most affirming response.
The loss of Podolski leaves Arsenal particularly short in attack. With both the German and Alex Oxlade-Chamberlain on the sidelines, Arsene Wenger's options have been dramatically reduced.
Wenger needs a forward to relieve the burden on Olivier Giroud. He needs a midfielder to allow him to rest the vulnerable Wilshere on occasions such as these. He would also probably rather go into a tie of such significance with more than one fit centre-half.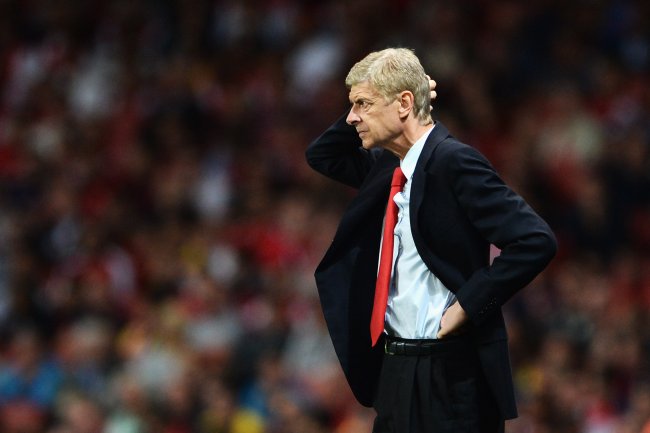 Michael Regan/Getty Images
There is just a week to go in the window, and Wenger must now focus his energies on securing the players he needs.
The minimum requirement ought to be to add a defender, a midfielder and an attacker. The injuries suffered tonight should act as a reality check for Arsenal's manager. He is just a couple of poorly timed tackles away from a full-blown injury crisis.
The Arsenal squad is not currently strong enough to withstand the trials of a Premier League and European campaign.
James McNicholas is Bleacher Report's lead Arsenal correspondent and will be following the club from a London base throughout the 2013/14 season. Follow him on Twitter here.