Making the Call on Tennessee Titans' Hardest Remaining Cuts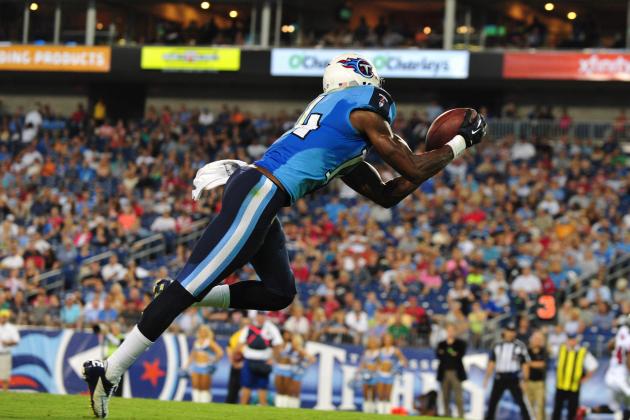 Don McPeak-USA TODAY Sports

The time is drawing closer for the Tennessee Titans to figure out a way to cut their roster down to 53 players before they open up the regular season against the Pittsburgh Steelers.
Currently, the roster sits at 75 players, which is required by every NFL team at this point as the final week of the preseason approaches.
It only gets harder from here, as the Titans will have to cut some very talented players to get down to 53.
The preseason finale against the Vikings will serve as one last chance for numerous guys to impress coaches and prove their case to be on the active roster entering Week 1.
Here are 10 of the hardest remaining cuts the Titans could end up reluctantly having to make.
Begin Slideshow

»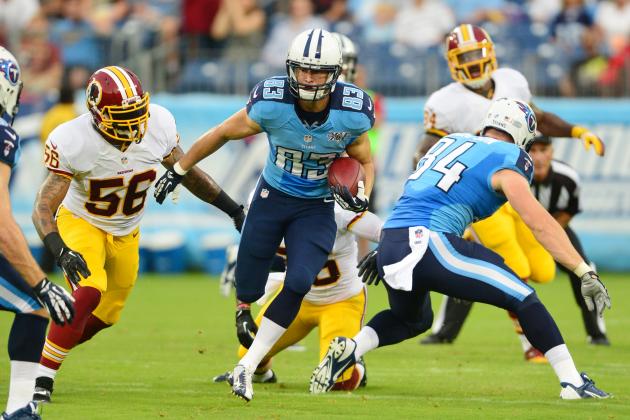 Don McPeak-USA TODAY Sports

If Marc Mariani ends up being cut from the roster, it won't be for lack of effort.
Sometimes injuries keep a player from ever realizing their full potential, and it's starting to seem like that could be the case for Mariani.
A shoulder injury he suffered in the preseason opener against the Redskins has kept him from surging up the depth chart.
There are a handful of directions Mike Munchak can go with Mariani at this point, and simply waiving him seems to be the option that makes the most sense.
The Titans can't afford to put him on injured reserve recall in hopes that he brings some sort of value once he returns in six weeks. That gamble would cost the Titans a roster spot for a healthy player who could add depth somewhere else.
It looks like Mariani's great comeback story with the Titans is going to come up short.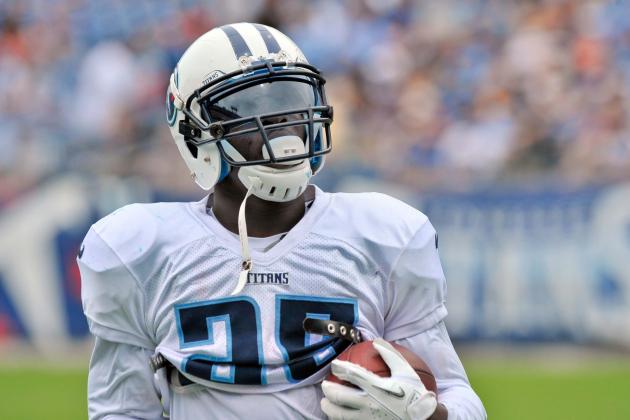 Jim Brown-USA TODAY Sports

Even though the Titans invested some money into Darius Reynaud in the offseason, that still isn't enough to earn him a spot on the 53-man roster.
His value at this point is virtually limited to being a return man. The Titans don't need his services at running back, and he really doesn't offer anything on special teams.
However, Reynaud had a successful enough season in Marc Mariani's absence in 2012 to really give him a strong shot at making the team.
Here is a head-to-head comparison between Mariani's numbers in 2011 and Reynaud's numbers last season.
Punt Returns
| | | | | |
| --- | --- | --- | --- | --- |
| Player | Att. | Yards | Avg. | TD |
| Mariani | 46 | 490 | 10.6 | 1 |
| Reynaud | 31 | 410 | 13.2 | 2 |
Kickoff Returns
| | | | | |
| --- | --- | --- | --- | --- |
| Player | Att. | Yards | Avg. | TD |
| Mariani | 32 | 748 | 23.4 | 0 |
| Reynaud | 53 | 1240 | 23.4 | 1 |
Reynaud is still in the conversation of possibly being one of those tough cuts that no coach likes to make.
In the end, the Titans have to keep Reynaud as the primary return guy because Mariani still isn't healthy. You don't want an inexperienced guy returning kicks for you in Pittsburgh in Week 1.
Mike Munchak said on an August 26 practice report posted on the Titans' official website that Reynaud is basically still the best guy for the return duties.
If Reynaud is somehow let go, then you're looking at Damian Williams as a guy who would most likely return punts until Mariani returns.
With that said, Reynaud should survive the final round of cuts thanks to Mariani's durability concerns.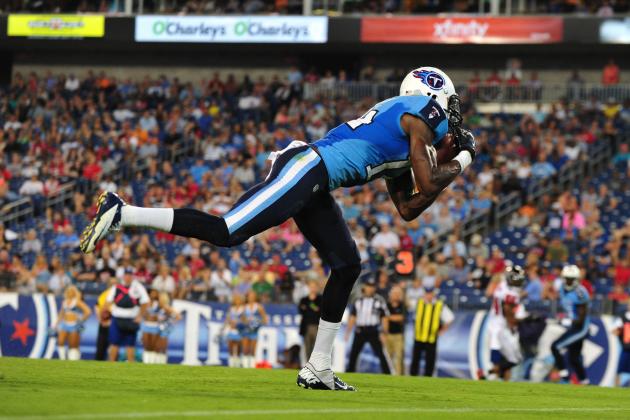 Don McPeak-USA TODAY Sports

Michael Preston would be a perfect example of having to reluctantly cut a guy you know can help the team win simply because numbers won't allow you to keep him.
We all know the Titans are loaded with receivers right now, and it's a tossup as to who is going to be that sixth receiver to make the team.
Here are your locks for making the team at wide receiver:
Kenny Britt
Kendall Wright
Nate Washington
Justin Hunter
Damian Williams
It's unlikely the Titans will take seven receivers after you take into account the handful of tight ends who will also make the team.
Preston needs to be that sixth receiver to make the team, which would mean that both Marc Mariani and all of the undrafted free-agent wide receivers would most likely be cut.
It's going to be a tough call, but Preston has shown that he can contribute on Sundays.
Preston has seven catches for 127 yards to go along with two touchdowns over his past two preseason games, and he'll see plenty of action in the finale preseason game as well.
As long as Preston continues to make plays, he'll be that sixth receiver to round out what will be a very deep group of receivers for Jake Locker to throw to.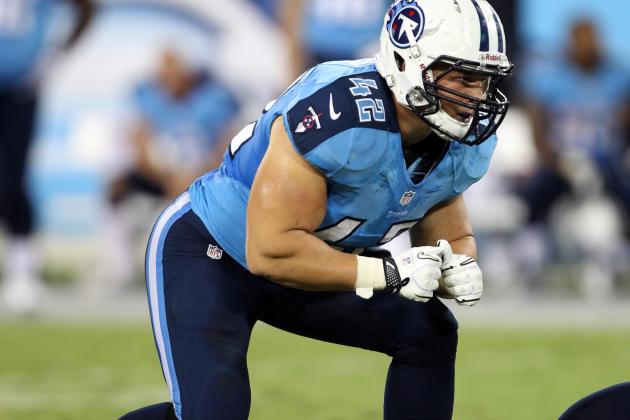 Joe Murphy/Getty Images

It's looking like all of the hard work Collin Mooney has put into the preseason for the Titans will not earn him a roster spot over Quinn Johnson.
Mooney is trying to make the team as a fullback, and that's no easy task. That's even more true when you're trying to take that spot from a guy who played well in that role last season.
The Titans also have Craig Stevens and Delanie Walker at tight end, who can contribute as a fullback in certain offensive packages.
The Titans aren't going to take two fullbacks on their 53-man roster, so Mooney ends up being the odd man out.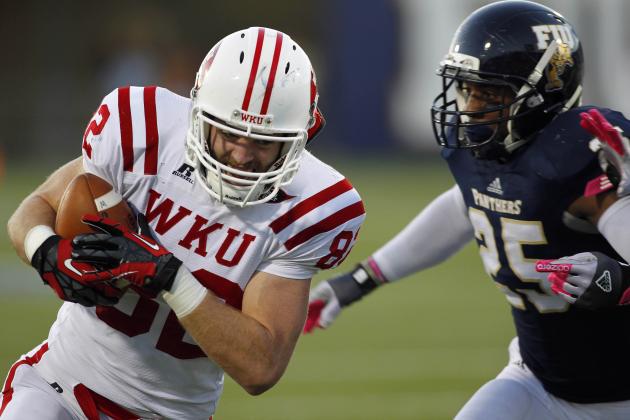 Robert Mayer-USA TODAY Sports

Jack Doyle hasn't looked sharp over the past two preseason games, while Taylor Thompson has begun to really turn a corner in his transition from defensive end to tight end.
Prior to the Cincinnati game, Doyle was really impressing coaches, per Jim Wyatt of The Tennessean.
The Titans look set at tight end with Delanie Walker, Craig Stevens and Thompson moving forward. The depth at wide receiver also plays into this equation, as the Titans aren't exactly desperate for options in the receiving game at this point.
Doyle was one of the more intriguing undrafted free agents for the Titans this year, but his attempt to make the team as an undrafted free agent will probably come up just short.
He has just one catch for eight yards this preseason.
If the Titans do decide to take four tight ends to the regular season, then Doyle has a decent shot at being that fourth guy. His talent alone gives him a great chance at being on the practice squad.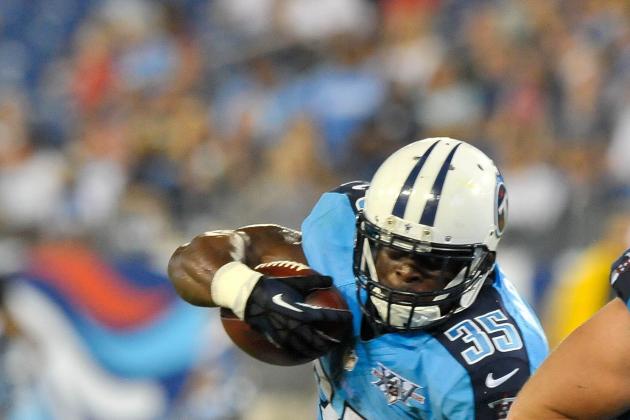 Jim Brown-USA TODAY Sports

The competition between Jalen Parmele and Jackie Battle to be the third-string running back has easily been won by Battle this preseason.
Battle had 13 carries for 41 yards in the preseason win over the Falcons, while Parmele failed to even show up in the box score.
The only thing Parmele has going for him is that he's a solid special teams contributor. That's just not enough to earn him a roster spot over Battle or Darius Reynaud.
It's still not a done deal that either one of these guys make the team, but Parmele is certainly a guy who will most likely be cut following the last preseason game.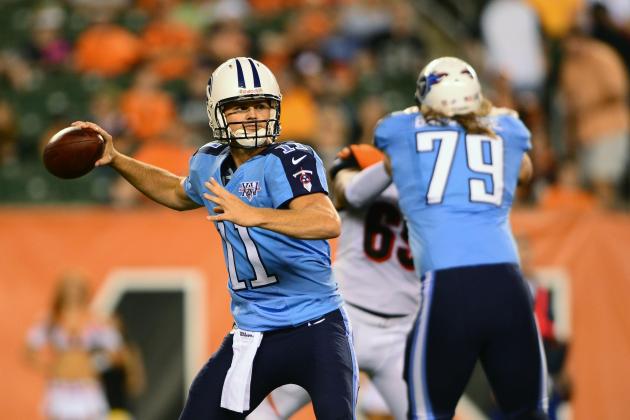 Andrew Weber-USA TODAY Sports

Should the Titans continue to keep three quarterbacks on the roster like they've done in the past, or should they save that extra spot for depth at another position?
That's a really difficult question, and Rusty Smith's fate lies in the answer.
Smith is a guy who has gotten progressively better as a practice player and has done his best to show his improvements each year.
He's done moderately well this preseason, but Ryan Fitzpatrick has been really impressive to the point that the Titans should feel very confident in him as the primary backup to Jake Locker.
With so many tough decisions at other positions needing to be made, it looks like Smith is in en route to the practice squad following the preseason finale at the Vikings.
You hope that Smith has a really strong outing against the Vikings, but even that won't save him a spot. There are just too many other talented players the Titans will need at other positions to keep three quarterbacks.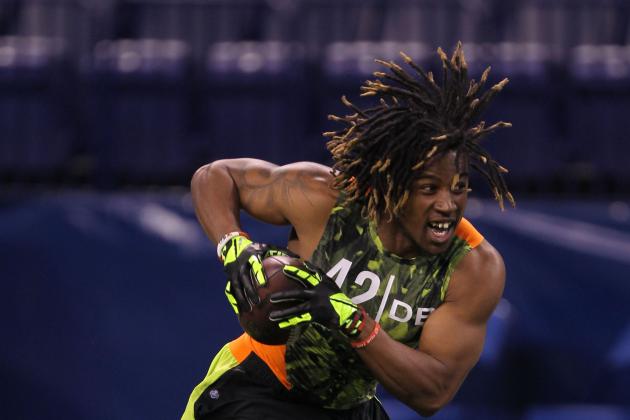 Brian Spurlock-USA TODAY Sports

With the additions of Bernard Pollard and George Wilson, the safety position has become a somewhat crowded position.
Daimion Stafford was the final draft pick for the Titans at No. 248 this past offseason. He's in a battle with veterans Corey Lynch and Al Afalava to find a spot on the final roster of 53.
Afalava has shown he's a viable backup in the past, and Lynch could end up being a strong contributor on special teams.
Stafford hasn't really shown up this preseason and seems to be a prime practice squad candidate. He could end up developing into a solid NFL safety eventually, but he still has a long way to go.
The Titans did cut Markelle Martin to get down to 75 players, so that helps Stafford's case a little bit.
In the end, it just doesn't seem plausible that the Titans make room for Stafford on the active roster heading into Week 1.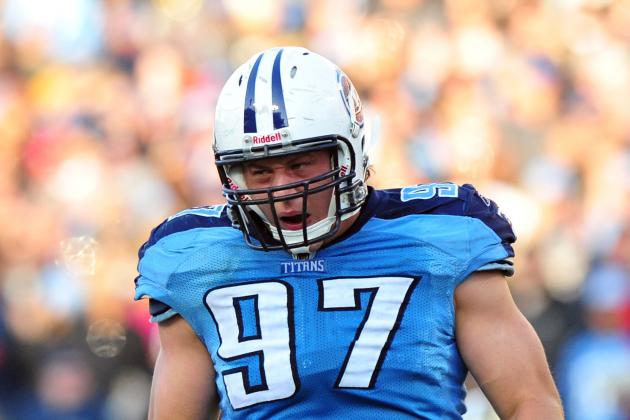 Don McPeak-USA TODAY Sports

Offense is where the bulk of the tough roster decisions are going to have to be made, but the defensive line has some tough cuts to make as well.
Karl Klug is a guy who brings a ton of passion to the game. Is that enough to be one of the 53 guys who makes it to Saturday still in a Titans uniform?
As much tenacity as Klug brings to the pass rush, he's lacking in size to be a reliable run-stopper. That's why the Titans went out and signed both Sammie Lee Hill and Ropati Pitoitua.
When the Titans get down to cutting that last handful of players, Klug will be in the mix of being one of those guys who's reluctantly let go. If teams were allowed to hold just a few more players on the final roster, then Klug would be a lock.
That's not the case, so Klug is definitely on the bubble. There's just really not a spot for him in Jerry Gray's defensive system, like it or not.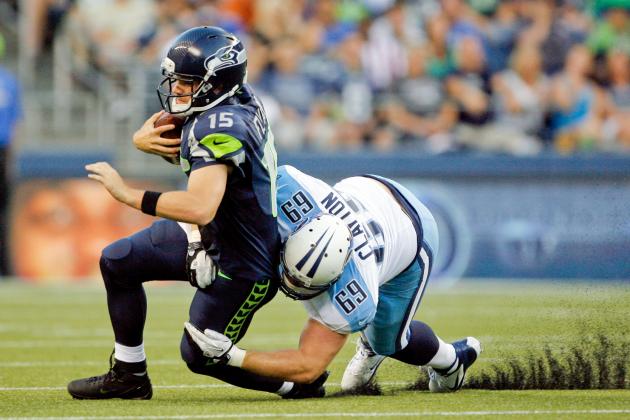 Joe Nicholson-USA TODAY Sports

Zach Clayton has virtually no production in two NFL seasons to support his cause for earning a spot among the crowded defensive line.
Clayton hasn't done anything over the first three preseason games to stand out, managing just one tackle in each game.
The fact that he made it past the first round of cuts was surprising in itself, but it's going to be tough for Clayton to impress coaches enough in the final preseason game to make the team.
It looks like the Titans' seventh-round draft pick from 2011 will never really work out.