NFL Players with the Most to Prove Heading into the Regular Season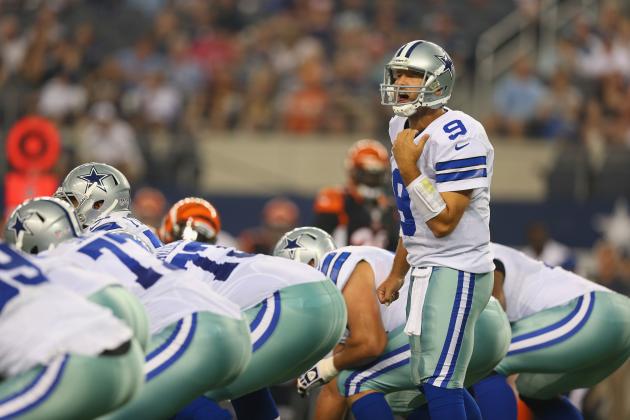 Ronald Martinez/Getty Images

The 2013 NFL regular season is on our doorstep. Our long, national nightmare is almost over.
There is no lack of motivation for players across the league, but there might be a little something extra pushing some of these guys.
Here are 10 players who have the most to prove heading into the 2013 season. Whether it's living up to a huge, new contract or trying to earn another one in a contract year, these guys need to do well on the field—and sometimes off—more than their peers.
Begin Slideshow

»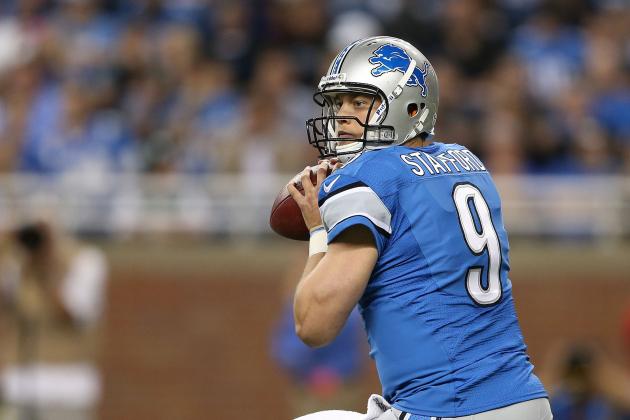 Leon Halip/Getty Images

What has Matthew Stafford done to deserve a $53 million extension?
Sure, Stafford has arguably the best arm talent in the league, and he is a 25-year-old franchise quarterback just heading into his prime. But he hasn't had the best time against teams with winning records, and his mechanics tend to falter far too often.
Stafford can put all the second-guessing to bed with a good season. Folks have quickly forgotten he threw for 5,038 yards and 41 touchdowns just two years ago.
Ronald Martinez/Getty Images

Things haven't gone so well for running back Mark Ingram since he left the hallowed grounds of Alabama.
New Orleans traded away a future first-round pick and a second-rounder to the Patriots in order to draft the Crimson Tide star in 2011. It was a move that was supposed to round out a powerful offensive attack.
That hasn't been the case thus far in his career.
Ingram has plodded his way through the first two seasons of his career, averaging fewer than 4.0 yards per carry while being outplayed by Pierre Thomas, Chris Ivory and Darren Sproles during that time.
It's time Ingram lived up to his draft status.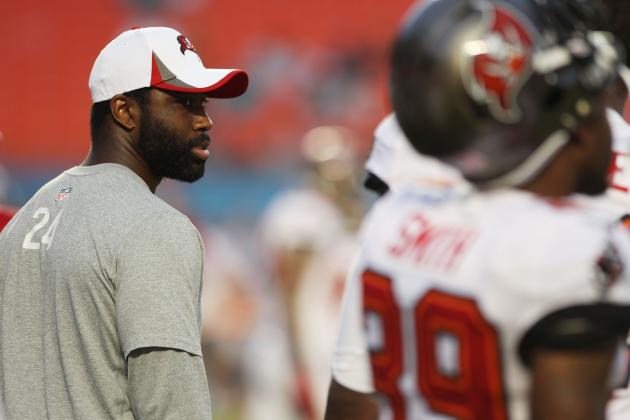 Marc Serota/Getty Images

If contracts are a big measuring stick for players with something to prove, Darrelle Revis' might take the cake.
Revis is on his way back from a torn ACL, which gives him something to prove already. Can he make it back to being the best cornerback in the league?
But beyond proving he's still the top dog at his position, Revis has to prove he is worth the utterly massive $96 million contract the Buccaneers gave him. That's because the contract is entirely non-guaranteed.
If Revis gets injured again or simply can't get back to form—an unlikely reality, but you never know—he could be cut without any cap penalties.
Revis gambled on himself this offseason, and he has to prove himself right to win that bet.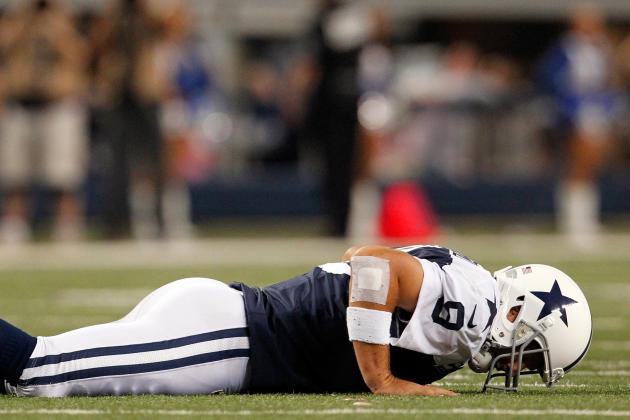 Tom Pennington/Getty Images

No quarterback has received more scrutiny and ridicule in recent years than Tony Romo. Well, Tim Tebow might have something to say about that, but Romo has been dealing with it for longer.
Despite being one of the league's most consistent performers over the past six years, all anyone can remember are the late-season blunders and mediocre Cowboys teams in recent years. Because, you know, Romo plays all 22 starting positions.
The only way to shut his critics up is to keep playing well—perhaps even better than he has before—and hope his team can keep up. If the Cowboys can get into the playoffs and advance, perhaps his detractors will move on to another high-profile target.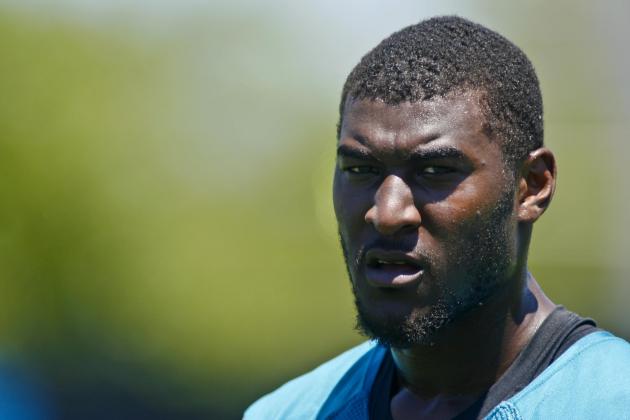 Phil Sears-USA TODAY Sports

Justin Blackmon's pro career has been rocky, to put it lightly.
Before he even played a down for the Jaguars, Blackmon was booked on an aggravated DUI charge. A year later, he was suspended for the first four games of the season for violating the league's substance-abuse policy.
The second-year receiver needs to hit the ground running when that suspension is over, and he needs to steer clear of any more off-field issues. If he cleans up his act, he can get to the business of living up to that fifth overall draft pick status.
He also voided part of his contract with the suspension, meaning the Jaguars could cut him "without having to pay about $10 million that remains on a four-year, $18.5 million contract," according to ESPN.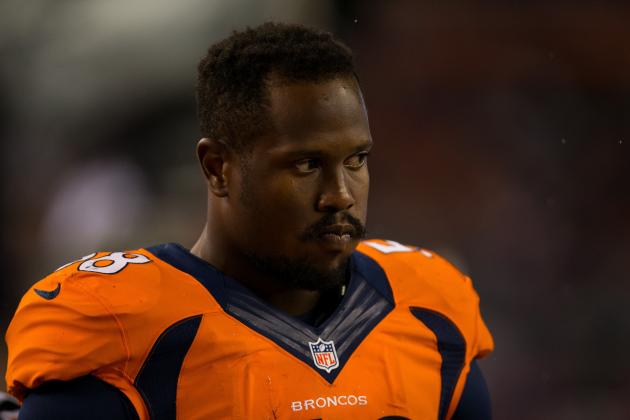 Justin Edmonds/Getty Images

It was a bizarre offseason for outside linebacker Von Miller. One of the more likable players in the league was hit with a lengthy six-game suspension for violating the league's drug policy.
Miller needs some damage control. He can put all this behind him if he can continue being one of the best pass-rushers in the league.
Maybe he can pull a Reggie White and score double-digit sacks in just 10 games.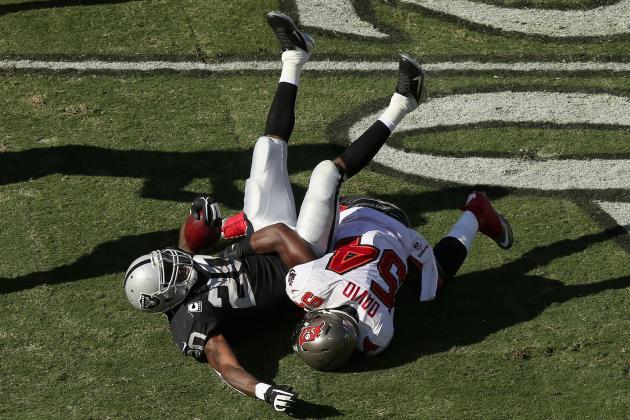 Ezra Shaw/Getty Images

What running back has seen more talent go to waste on the injured list than Darren McFadden over the years?
At one point, McFadden was considered the next Adrian Peterson. He came into the NFL a year later and was drafted three spots higher. The duo's career paths could not have looked more different unless McFadden was simply out of the league by now.
He may well be on his way out if he can't pull up out of the tailspin he is in. McFadden has never played a full season thanks to injures, and last season was simply brutal for the former Razorback. He was one of the worst running backs in the league when he was healthy, though playing on that Raiders team might make any back look bad.
McFadden has plenty to prove in a contract season. He might not be able to control health issues, but he needs to improve upon that dismal average of 3.3 yards per carry.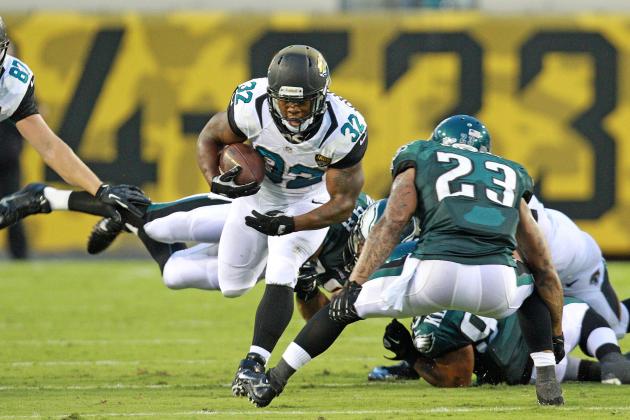 Brian Cleary/Getty Images

A Lisfranc injury really set the Jaguars and Maurice Jones-Drew back in 2012. He only played in six games, but he was coming off a 1,606-yard season in 2011. Largely because of that, the team went 2-14.
What's even more impressive about Jones-Drew's 2011 campaign was that he did it on a Jacksonville team mired in mediocrity, and not much has changed on that front.
Can he shake his latest injury off and do it again?
The 28-year-old is in a contract season, and he is likely looking for the last contract of his career. With the difficulty some running backs have had latching onto a team this year, he will have a lot to prove in 2013.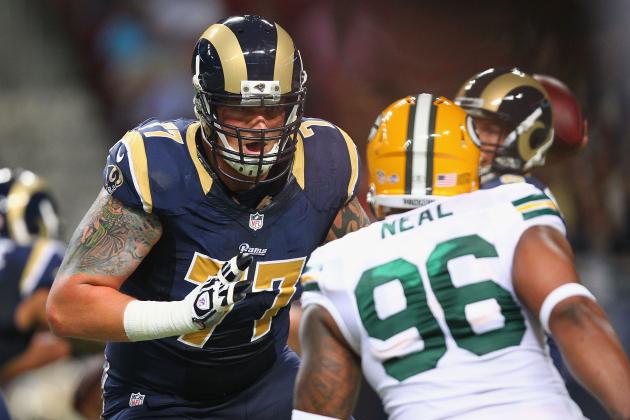 Dilip Vishwanat/Getty Images

At one point not too long ago, Jake Long was the best offensive tackle in the league. Then injuries struck.
Long suffered a torn right biceps, then a triceps, among a smattering of other injuries. That forced him on injured reserve in each of the past two seasons. It was enough to give the Dolphins pause in offering him a big extension, which ultimately landed Long in St. Louis.
Can he return to form? Is he worth the four-year, $34 million contract he got? Or will he continue to be hampered by injuries? If he can get back to being one of the best tackles in the league, he will stick it to his former team and its fans.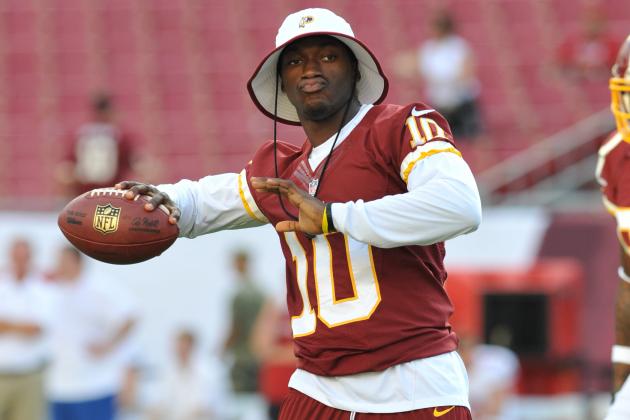 Al Messerschmidt/Getty Images

Torn ligaments aren't what they used to be, at least if Adrian Peterson and Robert Griffin III are to be believed.
The latter is the latest to make a speedy recovery after tearing his MCL and ACL just this past January. He has worked hard to get to this point, and he is on the cusp of making it back to game action in under nine months.
Peterson returned in that time, and all he did was nearly break Eric Dickerson's single-season rushing record en route to winning the NFL MVP award.
Expectations might not be quite that high for Griffin, but a lot rides on his shoulders in Washington. He might have the will to win, but will his body be up to the task?