WWE Night of Champions 2013: Feuds That Will Disappoint at PPV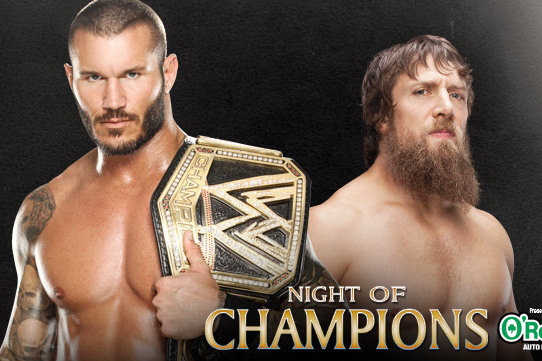 courtesy of wwe.com
The WWE Universe is now at 18 days and counting until Night of Champions and the huge showdown between WWE champion Randy Orton and Daniel Bryan.

It stands to reason that Bryan will not win the title at an event like Night of Champions. The company stands to lose too much potential revenue by letting Bryan's championship chase end so rapidly.

But at least one title might change hands—and perhaps more.
Begin Slideshow

»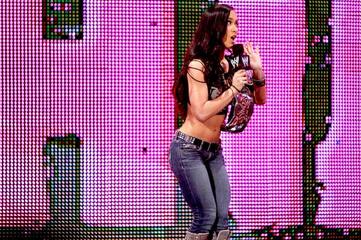 courtesy of wwe.com
Since winning the Divas title in June, AJ Lee has kept it through hard work, determination and occasionally underhanded tactics.

Her rant against the cast of Total Divas will likely lead to a showdown with one of the cast members. The top contenders at the moment appear to be Natalya and Brie Bella, but neither should be a sincere threat to the champion.

Natalya may be the best Diva on the roster in terms of actual wrestling ability, but she is the least "Barbie-like" of all of the Divas. If recent history is any indication, the company will not be behind that type of competitor.

Brie is attractive, but she is incredibly limited in the ring, even after roughly six years in the business.
However, the company seems to be completely behind the Total Divas show, and it might end up shorting the current champion in favor of allowing a cast member to win the title merely to drum up some more ratings.
That could lead to AJ dropping the title to a very undeserving opponent.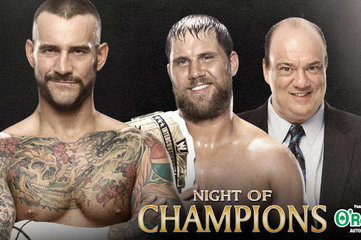 courtesy of wwe.com
No offense to Curtis Axel and his perfect pedigree, but this rivalry is completely lopsided. Axel is a decent in-ring performer, but his charisma is well below average.
Pairing him with Paul Heyman was an excellent move on the part of the creative team, but Axel continues to add his two cents to every promo, and his poor timing and silly expressions nearly destroy everything Heyman has built for the rest of the promo.
On the other hand, CM Punk is arguably the best WWE Superstar in terms of mic work, and also he's one of the top Superstars in the ring. Axel and Heyman got the best of him on Raw, but it took both men, a chair, a kendo stick and a pair of handcuffs for them to do so.
Short of killing him, the duo will not have any chance of defeating Punk, and all wrestling fans know it. Add the fact that Punk may finally get to punish Heyman in the ring for all of his past injustices, and the outcome of this match is a no-brainer.
Many fans thought Punk would come out on top of his feud with Brock Lesnar (another Heyman client), but that was not to be. Things will be different this time around, as Axel and Heyman have no legitimate shot at coming out on top of this contest.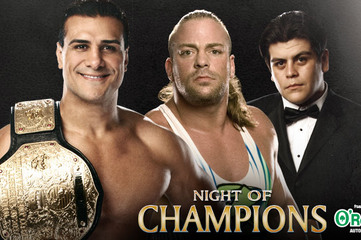 courtesy of wwe.com
Alberto Del Rio has always claimed greatness was his destiny. But as a champion, he has been anything but great.
Del Rio is often sloppy and reckless in the ring, and his vicious streak causes him to makes mistakes. RVD, a consummate professional, will easily capitalize on those mistakes.
Add the fact that Del Rio's former friend Ricardo Rodriguez is now standing firmly in RVD's corner, and all the makings are there for Van Dam to be crowned the new World Heavyweight champion.
However, Del Rio has escaped worse circumstances in his tenure with the company. And as everyone knows, anything is possible when it comes to WWE.
In the end, there are three possible outcomes.
First, Del Rio could win with help from Ricardo, proving this has all been a lie and that the two are still thick as thieves.
Second, RVD could come away with the win—though it would likely be by disqualification or count-out, as it is unlikely the company feels he can shoulder the weight of the company at 42 years of age.
Third, someone could win the match, and Damien Sandow could cash in his Money in the Bank contract to become the new World Heavyweight champion. That could lead to his showdown with Cody Rhodes, which has been incredible thus far.