Ranking the 'What Ifs' of Tracy McGrady's Tantalizingly Brief Career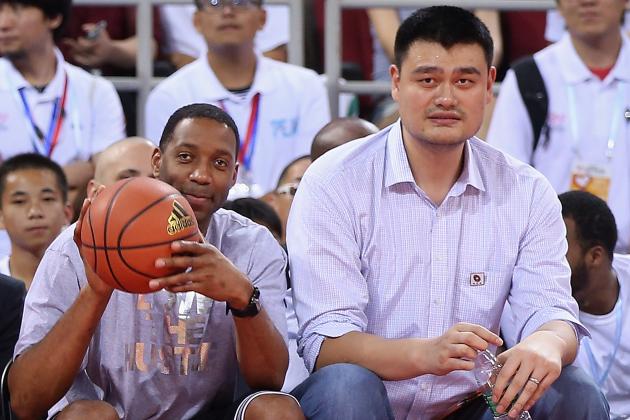 Feng Li/Getty Images

It certainly isn't every day that a former NBA All-Star retires at age 34, but there's been nothing "everyday" about Tracy McGrady's career—not in terms of normality, and not in terms of playing on anything resembling an everyday basis.
That was never a function of talent. T-Mac's career numbers are impressive enough, but it's worth remembering he never averaged fewer than 25.6 points in his four seasons with the Orlando Magic, even topping 32 points per game in 2002-03.
Though his earliest calling card was a flair for impossible dunks and smooth maneuvering to the basket, McGrady blossomed into one of the league's most versatile scorers without sacrificing a commitment to making plays for others. There was a brief moment there when he seemed destined to rival Kobe Bryant as the post-Jordan generation's best perimeter superstar.
So it shouldn't have come as any surprise when the Houston Rockets parted ways with Steve Francis and Cuttino Mobley in their deal for McGrady. He seemed the perfect complement to Yao Ming who was himself entering his third season.
It never worked out, though, and the remainder of McGrady's career was sidetracked by injuries and limited opportunities. There's no room for sentiment in this business.
But that doesn't mean we can't be a little sentimental, even wondering what might have been had fate taken to McGrady more kindly.
Begin Slideshow

»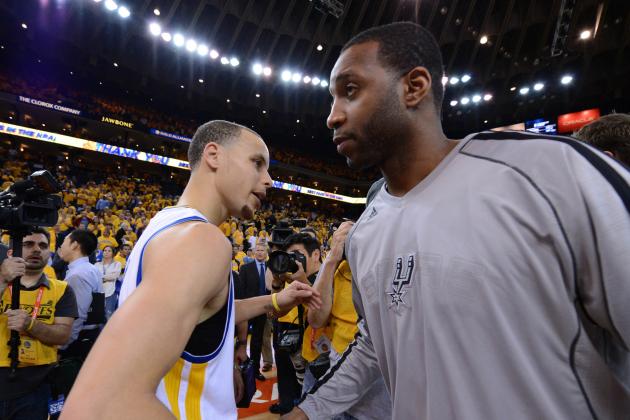 Kyle Terada-USA TODAY Sports

As bad as you may want to feel for Tim Duncan, he can always take solace in the four rings he already has.
Tracy McGrady played a little over 30 minutes in the 2012-13 postseason—total. And yet, he was every bit as close as Duncan to winning a title.
Had he and the San Antonio Spurs emerged victorious, however, McGrady's legacy would remain essentially unchanged. Perhaps he could sleep better, and we'd have all thought to ourselves that he probably deserved it after everything he's been through. It would have been the NBA equivalent of a lifetime achievement award, recognition of a career well played.
But legacies aren't shaped by what's listed on the right-hand side of a guy's Wikipedia page. The truly defining chapters were those McGrady had the most significant part in writing—the Orlando and Houston years.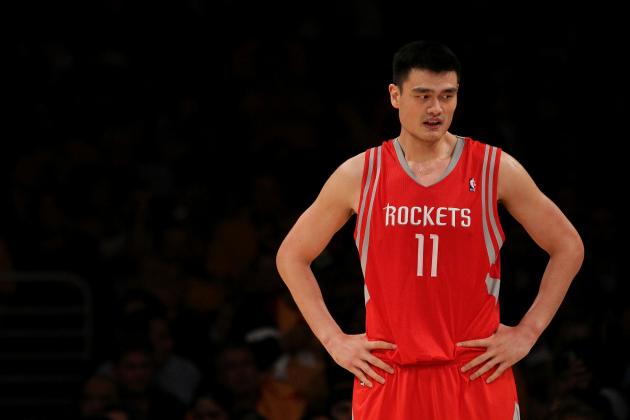 Jeff Gross/Getty Images

Through his first three seasons in the NBA, Yao Ming played in all but two games for the Houston Rockets.
With a 7'6" frame and ability to shoot like a forward, he wasn't just Houston's next great hope—he seemed like one of the very few in the league who could make things interesting for Shaquille O'Neal. But injury problems began creeping up in his fourth season with the Rockets (his second with McGrady), and by 2009 Ming's troublesome left foot officially put his career in jeopardy.
With Jeff Van Gundy at the helm and McGrady on board, would a healthy Ming have put this team on top?
Probably not, in large part because McGrady dealt with so many injuries struggles of his own during his Houston tenure. As a result, his shooting lost some serious rhythm. After making at least 45 percent of his field-goal attempts in three of four seasons with the Orlando Magic, McGrady never topped 43 percent with the Rockets.
Even a healthy Ming wouldn't have played with a healthy McGrady at his best.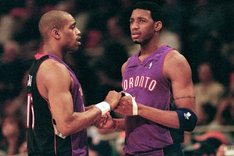 After spending just three seasons with the Toronto Raptors, it's impossible to say what might have transpired had he made it his home. Over the course of the next decade, there's just no telling how the roster would have come to be shaped and reshaped.
That said, seeing McGrady and Vince Carter play together during their prime years would have been special—at least from a highlight standpoint. From an X's and O's standpoint, there's something to like about it too.
Though it's unusual to pay two wing players top dollar, it would be pretty hard to argue MJ and Pippen were redundant. That's not to say Carter and McGrady would have worked out quite as well, but there's something to be said about the value of two great scorers, especially when one of them (Pippen in Chicago, McGrady in Toronto) can operate as a point-forward and initiate the offense.
A legitimate superstar duo would have drawn modestly priced free agents (even to Toronto), and history would have changed in a big, entirely unpredictable way.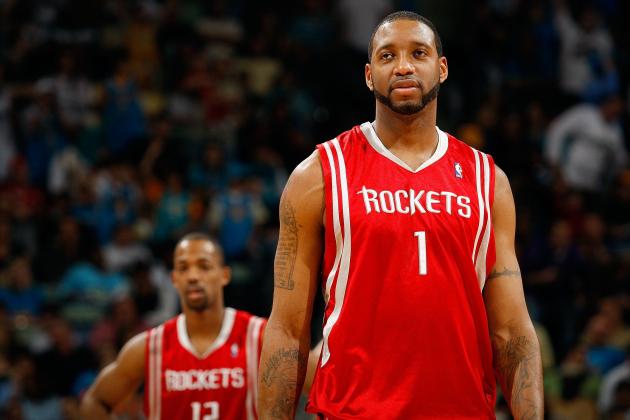 Chris Graythen/Getty Images

Just as Yao Ming's health wouldn't have made a difference to a breaking-down McGrady, nor could a perfectly healthy McGrady have changed what happened to Ming. Their tragic fates were inextricably tied. Even if McGrady never had a back spasm, he'd have remained a very talented player on a team that only sometimes had its dominant big man.
That said, a healthier McGrady would have been a far more significant game-changer in the long run. After playing just 41 games in his final two seasons with Houston, McGrady's career arc came to be defined by his inability to stay on the floor, take games over and play like a superstar.
He'd become a role player, stopping off with the Detroit Pistons, Atlanta Hawks and finally the San Antonio Spurs (after a stint in China) before finally calling it quits.
In his early 30s, McGrady found himself resorting to the kind of gigs for which superstars usually wait another five years. The early demotion was our first hint that an early retirement wouldn't be far behind.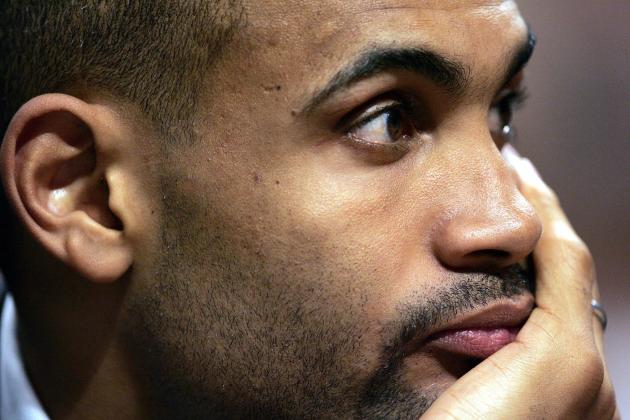 Jonathan Daniel/Getty Images

For all the injury trouble that plagued Tracy McGrady, it may have been Grant Hill's plight that impacted his career prospects the most.
The Orlando Magic gave Hill a six-year deal back in 2000, principally hoping to pair him with Tim Duncan, who wisely opted to remain with the San Antonio Spurs. Instead, Orlando landed McGrady in a sign-and-trade deal. At the time, he was also entertaining the possibilities of signing with either the Chicago Bulls or Miami Heat.
Don't even try to think about what might have happened in those scenarios. The possibilities are virtually endless thanks to all the unknown ripple effects that would have ensued in subsequent seasons (and offseasons).
But we can say this much with some degree of certainty. Had McGrady had a healthy Hill for just one postseason, it's hard to imagine Orlando would have bowed out in the first round three straight times—to say nothing of the 21-61 catastrophe that ensued in 2003-04.
That doesn't mean we're talking about a legitimate contender, though, not relying on soon-to-retire big men like Patrick Ewing, Horace Grant and—yes—even Shawn Kemp. Orlando had some nice pieces during McGrady's tenure—including Darrell Armstrong, Troy Hudson and a talented young Mike Miller—but these were the days in which the East's NBA Finals representative was destined to face either Shaq's Los Angeles Lakers or Duncan's San Antonio Spurs.
With Hill at his side, McGrady could have won a series or two with Orlando, but he wasn't winning any rings either way.