Ranking the Best New York Rangers to Follow on Twitter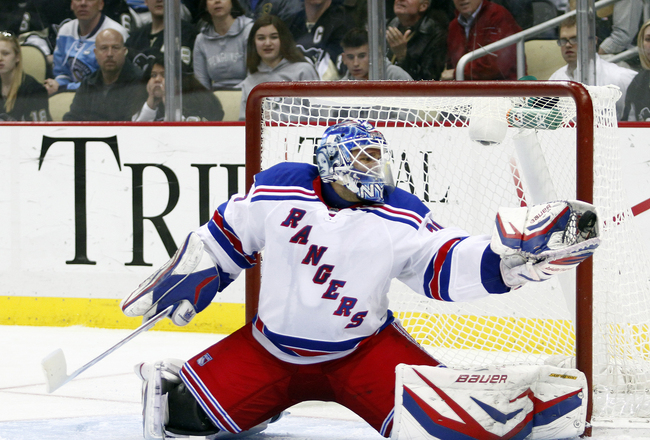 Justin K. Aller/Getty Images
Every true New York Rangers fan has to be on Twitter to get the latest and greatest about the team.
Of course, many players are getting in on the act, providing a never-before-seen glimpse into the team and their lives off of the ice.
Who are the best Rangers to follow on Twitter?
Read on to find out.
3. Michael Del Zotto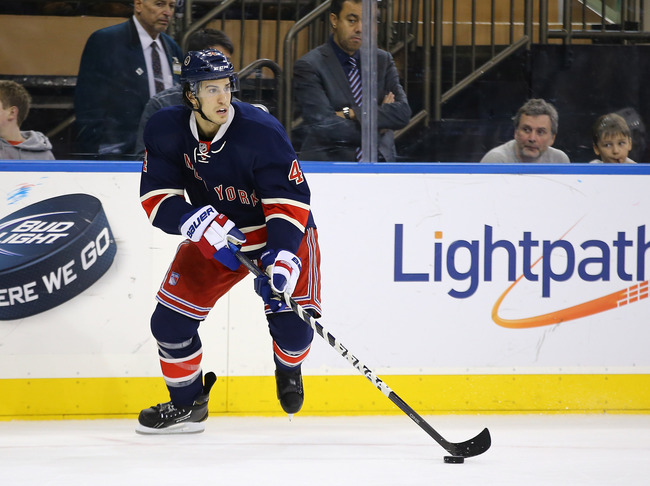 Al Bello/Getty Images
Michael Del Zotto's Twitter handle is @MichaelDelZotto.
His feed showcases his workout routines and his personal life as well as some great food, like in this update.
From the feed, it's clear his life is pretty cool. He goes to parties and travels to some exotic locales. Not bad for a guy who just turned 23.
While that may be concerning to Rangers fans, they will be comforted by the fact that he did not tweet during the postseason.
Del Zotto is a fun feed to follow, and it should be a must-read on your stream.
2. Brian Boyle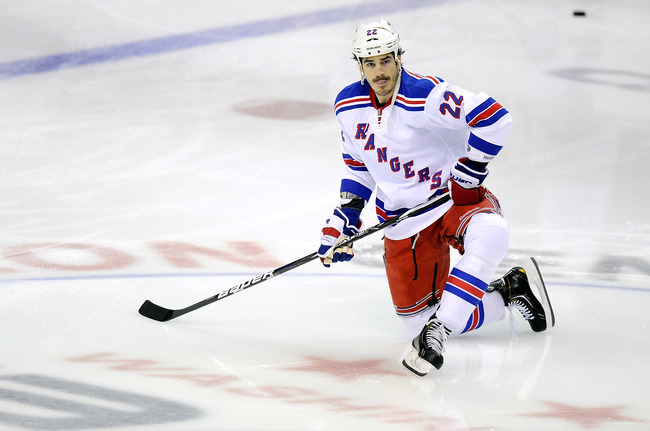 Greg Fiume/Getty Images
Brian Boyle's Twitter handle is @BriBrows22. His feed gives fans a glimpse into his life and shows off some great pictures.
Take, for example, this update from July, where Boyle kicks back with a Twinkie.
Any athlete who tweets about Twinkies is good with me. From the feed, one get the sense that Boyle is a genuine person who appreciates the love he gets from his fans and is deeply committed to his family.
Follow Boyle and get a nice look into the life of this hardworking center.
1. Henrik Lundqvist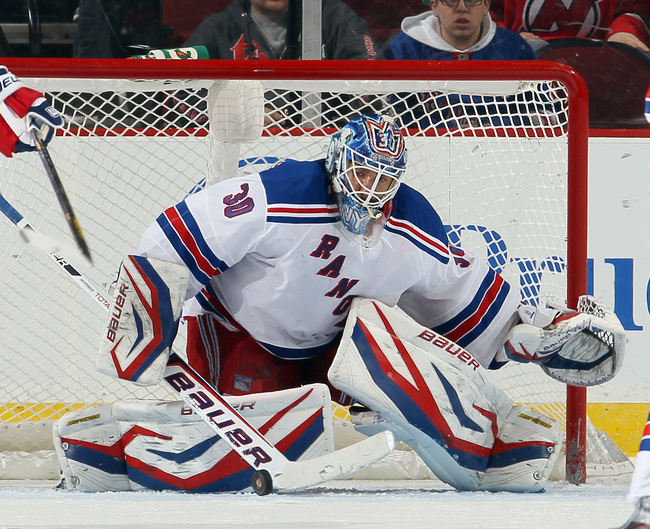 Elsa/Getty Images
The world's best goalie lives a pretty great life.
Whether jumping into the water, trying out the latest fashions or talking about the trials and tribulations of the team, @HLundqvist30 is the best Rangers player to follow on Twitter.
Lundqvist has certainly earned the right to high fashion and luxurious vacations, and it is fun for fans to get a glimpse.
All Rangers fans need to follow Lundqvist, and do so immediately.
Keep Reading

New York Rangers: Like this team?