With Each Additional Injury, Tiger Woods Moves Further Away from Jack Nicklaus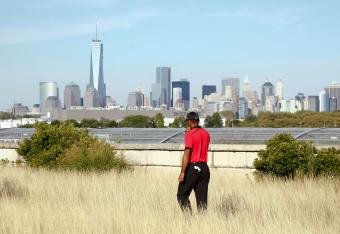 Debby Wong-USA TODAY Sports
As Tiger Woods fell to his knees in severe pain after hitting his second shot into the water on the par-five 13th hole yesterday afternoon, one could not help but think that Jack Nicklaus' record of 18 major championship victories is slipping further from Woods' grasp by the day.
Woods will be 38 years old in December, which is not completely over the hill for a professional golfer, but Woods is quickly approaching that point when you factor in an injury report that literally stretches from head to toe.
If it's not a knee thing, it's an Achilles thing or a wrist thing or a shoulder thing or a neck thing or a back thing. If you didn't know any better, you would think that Woods' injury history was actually that of an NFL lineman rather than a professional golfer.
Woods hasn't been completely healthy since around 2006-2007, and even then, "healthy" was a very subjective word. Woods was "healthy" in that he wasn't missing any time due to injuries, but he was also playing through a severely damaged ACL that would eventually need to be surgically repaired in 2008.
Although minor injuries can be expected from any professional athlete, it has become abundantly clear that Woods' body has begun breaking down in recent years despite his feverish attempts to simply keep his head above water.
Aside from dealing with a chronic knee issue, Woods had been relatively injury free for the first 10-12 years of his career. However, in 2008, Woods underwent reconstructive ACL surgery.
In late 2008, Woods ruptured his right Achilles tendon while attempting to rehab from his ACL surgery, and in May 2010, Woods withdrew from the Players Championship with a neck injury.
In December of 2010, Woods was still suffering from that Achilles injury and received a cortisone shot in his right ankle.
Woods then sprained his MCL and left Achilles at the 2011 Masters while hitting a shot out of the pine straw on the 17th hole. In May of 2011, Woods withdrew from the Players Championship, citing the same knee and ACL injuries he sustained at the Masters a month earlier. Woods then sat out for more than two months, missing both the 2011 U.S. Open and Open Championship.
Woods remained relatively injury free throughout most of the 2012 season before suffering an injured elbow at the 2013 U.S. Open, and he has now been fighting through lower back issues since the PGA Championship.
This is quite a long list of injuries that have occurred over just the past several seasons, which would again indicate that Woods' body is beginning to break down on him while he still has a good five laps left in the race.
Between 1997 and mid-2008, Woods never missed a major championship. Woods has now missed nearly 22 percent of the majors since mid-2008 due to injury, while one could also argue that his play has been affected by injuries in close to 50 percent of majors he has attended since mid-2008.
The other thing we must consider is the likelihood of Woods winning another U.S. Open or PGA Championship whether he is healthy or not.
Since 2010, Woods has had six top-10 finishes at the majors, yet only one of those top-10s came at the U.S. Open or PGA Championship (Woods tied for fourth at the 2010 U.S. Open).
Since the early 2000s, Woods has been one of the few players in professional golf to have actually gotten shorter off of the tee while pretty much keeping the same level of accuracy—or inaccuracy, in the case of Woods.
During this same period of time, U.S Open and PGA Championship courses have become longer by the year, often stretching to 7,800 yards these days.
So, while 10-12 years ago, Woods was able to muscle short irons out of incredibly thick U.S. Open rough, he is no longer physically able to do so as a result of his laundry list of injuries. Additionally, 10-12 years ago, Woods was trying to muscle 9-irons out of dense U.S. Open rough on par-fours, while today he's trying to muscle 4-irons or 5-irons out of the U.S. Open rough.
At 37 years old, with an injury report stretching the length of Pebble Beach's 18th hole and with less power off the tee than he had 10 years ago (despite huge advancements in equipment and golf ball technology), Woods is no longer long enough, accurate enough or physically strong enough to truly be considered a favorite at the U.S. Open or PGA Championship.
If you figure that a golfer's prime could realistically last into his mid-40s at best, that leaves Woods with 28 opportunities to win five majors before the age of 46. That would require an 18 percent winning percentage over the next eight years, which would seem quite feasible for Woods.
However, now slash those 28 majors down to 14 due to the difficulties Woods has had and will more than likely continue to have at the U.S. Open and PGA Championship. This means that Woods would need to boost his winning percentage at the Masters and Open Championship to around 35 percent over the next eight years to have a legitimate chance at breaking Nicklaus record.
So if you are still betting on Woods to break Nicklaus' record, you are essentially betting on a 38-year-old golfer suffering from numerous injuries, not the least of which consisting of a reconstructed ACL and a bad back (which is of course a golfer's worst nightmare—just ask Fred Couples about that), to win a combined 35 percent of the Masters and Open Championships over the next eight years. Woods will essentially need to accomplish as much in the next eight seasons as World Golf Hall of Fame members Phil Mickelson, Seve Ballesteros and Ernie Els accomplished during their entire careers.
Needless to say, at this point the chances of that happening are slim at best.
Time waits for no one, and as Woods continues to watch one drive after another sail into the thick U.S. Open and PGA Championship rough, the sand in the hour glass continues to drain.
And each time Woods shakes his elbow, stretches his ACL or falls to his knees in pain, it just seems as if the sand in that hour glass starts to drain a little faster.
At this point, the summit of Mt. Nicklaus must appear no larger than the size of a pea in the eyes of Tiger Woods, if it is even still visible at all.
This article is
What is the duplicate article?
Why is this article offensive?
Where is this article plagiarized from?
Why is this article poorly edited?