Essential Spanish Phrases Gareth Bale Will Need to Learn in Madrid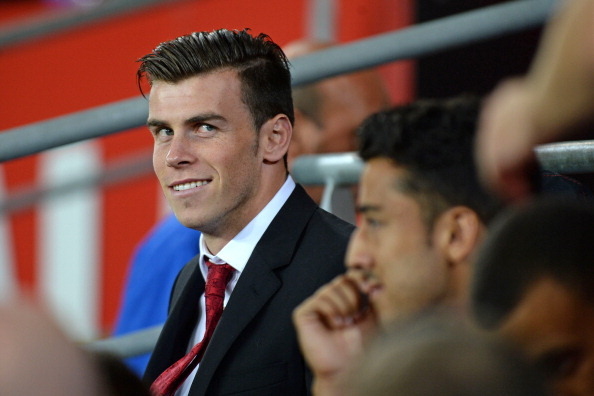 Matthew Horwood/Getty Images

Despite a reported 11th-hour intervention from another club via BBC Sport, the most tedious transfer saga of the summer should be over very shortly, with Gareth Bale finally making the move to Real Madrid.
When most Brits visit the Iberian peninsula, they tend to make themselves understood by speaking English more loudly and condescendingly.
Mr. Bale, however, will have to try a little harder if he is to build a life in the Spanish capital.
Here are some phrases he may find useful in the coming weeks...
Disclaimer: I do not speak Spanish at all, so these phrases are almost certainly woefully innacurate!
Begin Slideshow

»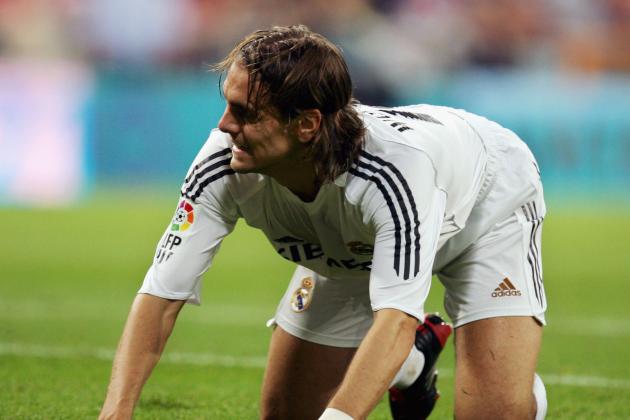 Denis Doyle/Getty Images

"Voy a tener un mejor debut que Jonathan Woodgate"
Several British players have had the honour of wearing white at the Bernabeu over the years: Laurie Cunningham, Steve McManaman, Michael Owen and David Beckham to name a few.
If Bale is to join this elite pantheon, he will be wary of the stain left on Madridistas' conscience by fellow Brit import Jonathan Wodgate, who surely endured the worst debut of all time.
In his first match in Spain against Athletic Bilbao in September 2005, Woodgate put a header past his own goalkeeper before earning two yellow cards.
"It was not the best start in the world," he told the BBC in a masterful understatement.
Before his debut, Bale may wish to assure fans of Los Blancos that he will not make such a dreadful start.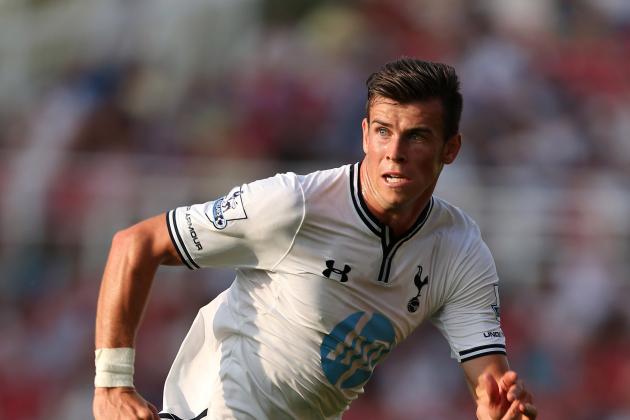 Mark Thompson/Getty Images

"¿Puedo jugar en el lateral izquierdo del mediocampo, por favor?"
Gareth Bale started his career with Southampton as a left-back, but slowly evolved into a devastating winger, changing his squad number from 3 to 11 at Tottenham last year to emphasise his transition.
Of course, Real Madrid have another player who likes to occupy the left wing and goes by the name of Cristiano Ronaldo.
It's possible that C-Ron will be pushed upfront as an out-and-out striker—as he has done in preseason matches and occasionally with Portugal—but it is more likely that he will retain his position, with Bale sitting behind him in a Roberto Carlos-style wing-back position.
After earning his place further up the field, Bale might not be quite so pleased with the regression. He may also wish to learn this phrase in Italian since it is Carlo Ancelotti who will be hearing his pleas.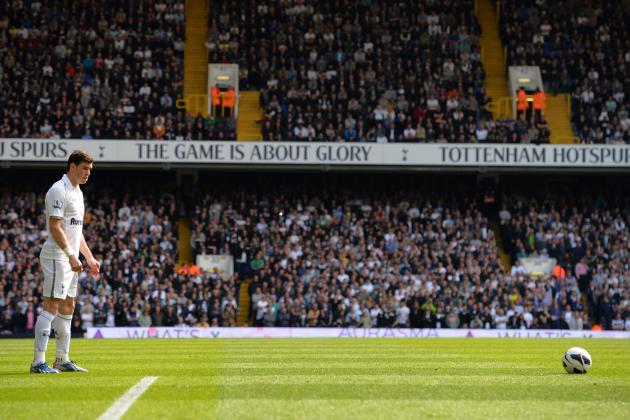 Shaun Botterill/Getty Images

"¡Quiero aprovechar esta saque de falta!"
Bale's on-field rivalry with Cristiano Ronaldo will almost certainly extend to dead-ball situations.
The Welshman has become one of the Premier League's finest free-kick takers, but the Portuguese star has now scored from 21 free kicks for Los Blancos.
So, how will they decide who takes them? B/R suggests a Zoolander-style walk-off between the two players before each game.
In order to prepare, Bale will need some new threads...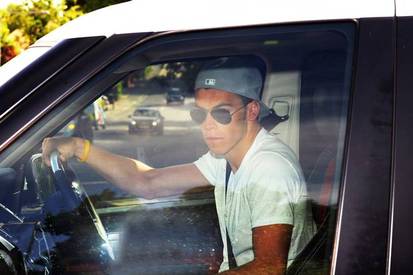 (standard.co.uk)
"¿Dónde compra Cristiano Ronaldo su ropa?"
It is a Spanish top-flight footballer's wont and expectation to wear €200 designer T-shirts and ensembles that would get laughed out of the average bar, and G-Bale will be no exception.
The Welshman already appears to have prepared his wardrobe for Madrid.
Last week, he was snapped wearing a backwards baseball cap and aviator shades. If you didn't know better, you would presume he was going to a Halloween party dressed as Ronaldo.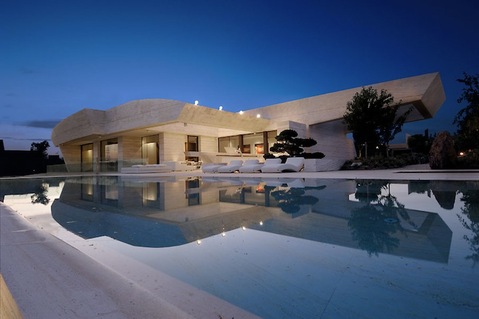 A property in the La Finca neighbourhood of Pozuelo de Alarcon (mymodernmet.com)
"¿Cómo puedo obtener a Pozuelo de Alarcón?"
When Bale completes his move, he will need somewhere to live.
One of the reasons Michael Owen claimed he never settled in the Spanish capital was that he lived in a hotel for five months as per The Guardian, so the Welshman should start looking for property soon.
Bale should probably choose the upper-class suburb of Pozuelo de Alarcon, which is around 15 kilometres west of central Madrid (and yes, he'll have to start thinking in kilometres now).
The "La Finca" neighbourhood is essentially Spain's equivalent of Alderly Edge, as it is already home to stars including Sergio Ramos, Karim Benzema, Kaka, Angel Di Maria, Sami Khedira and Cristiano Ronaldo.
If they agree not to wear clashing baseball caps, Bale and Ronaldo could even share a lift to work each morning.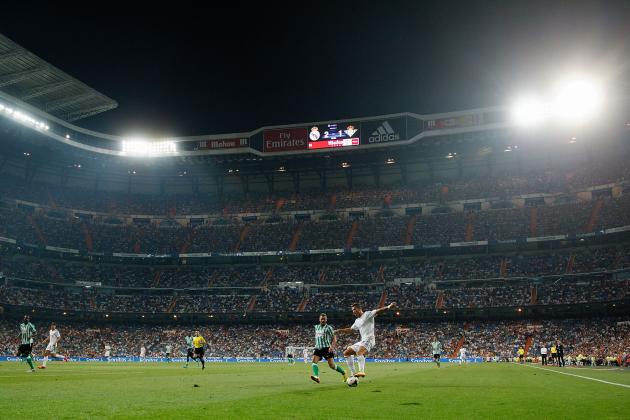 Gonzalo Arroyo Moreno/Getty Images

"¿Por qué se la multitud silbaba tanto?"
The home crowd at the Bernabeu expect the highest standards and are extremely unforgiving. This is particularly true when they are not above Barcelona in the league.
A few short months after leading Los Blancos to a league title with a record amount of points, games won and goal difference, the regulars at the White House turned on Jose Mourinho by whistling and jeering at him throughout home matches.
After a few misplaced passes or weak performances, Bale will soon learn that whistling replaces booing on the continent—and that it is much louder.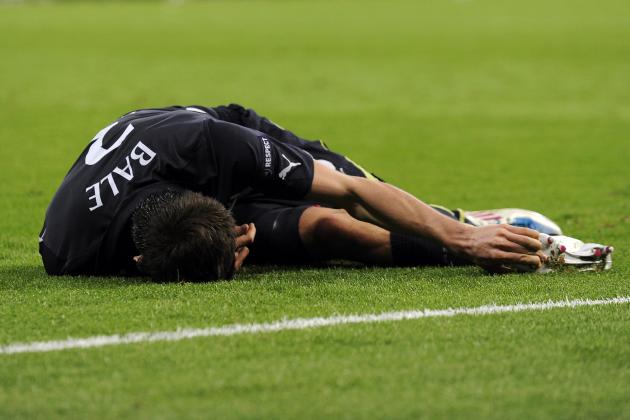 David Ramos/Getty Images

"No gracias, no necesitan tratamiento"
Whether it is deserved or not, Gareth Bale has built a reputation as a bit of a diver.
If he chooses to partake in the dramatic arts in Spain, he will need a way of telling the club physio that he hasn't actually ruptured every tendon in his leg, even though that appears to be the case.
A system of winks and nods may suffice but without some verbal communication, Bale might end up covered in ice packs after every challenge.
Got any suggestions for phrases Bale will need in Spain? Let us know below and follow Ryan Bailey on Twitter