Lamar Odom Representative Denies Star Forward's Reported Disappearance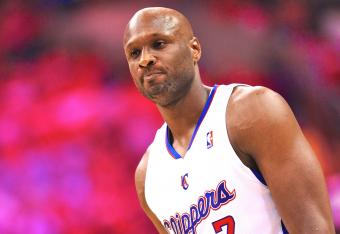 TMZ.com reported on Sunday that NBA star Lamar Odom had been missing for nearly 72 hours and that his family had become worried, but according to Odom's representative, the former Los Angeles Lakers, Los Angeles Clippers, Miami Heat and Dallas Mavericks forward is fine.
ESPN is reporting that Odom was in a Los Angeles hotel where friends are trying to get him help for an unspecified drug problem.
UPDATE: Wednesday, Aug. 28
TMZ's Staff reports that Lamar Odom has returned to his home to be with Khloe Kardashian:
Lamar Odom has finally returned home ... with Khloe Kardashian ...

... We're told there's still no talk of divorce -- and Khloe is determined to help Lamar get his life back on track.

One source tells us Lamar is 'open to reason and listening to the people who love him the most' ... a drastic change from a week ago, when L.O. rejected an attempted intervention...

... We know ... several of Lamar's NBA friends have tried to reach out to him, but it seems for the most part, L.O. is keeping to himself.
UPDATE: Tuesday, Aug. 27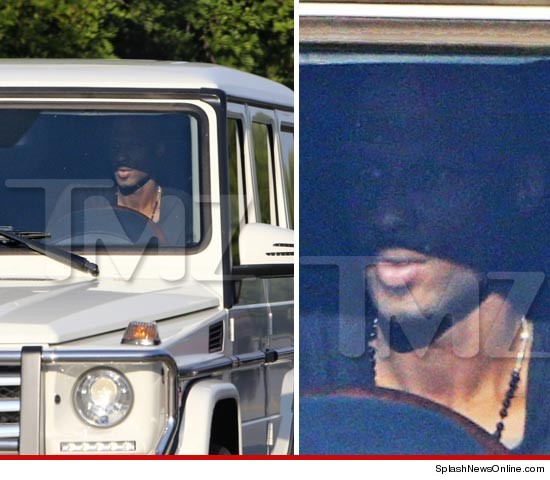 From TMZ:
Lamar's face looked gaunt when he was spotted Monday afternoon driving his SUV around the San Fernando Valley ... not far from his home with Khloe Kardashian.

UPDATE: Monday, Aug. 26
From ESPN's SportsCenter on Twitter:
THIS JUST IN: Lamar Odom is in LA hotel, where friends are trying to get him help for unspecified drug problem, source tells ESPN.

— SportsCenter (@SportsCenter) August 26, 2013
UPDATE: Monday, Aug. 26
Marc Stein of ESPN.com spoke to Lamar Odom's agent about the rumors swirling around his client:
Jeff Schwartz, Odom's longtime agent, told ESPN.com: "Lamar is not missing. His wife knows exactly where he is."

(Khloe) Kardashian reacted angrily to the report on Twitter, saying: "Really hard to sit here and listen to people talk s--- about my family."

Without disclosing further specifics, Schwartz added: "Playing in the NBA is still very much a part of Lamar's plans."
Original Text
Although nothing has been proven, TMZ first reported there was some concern regarding Odom potentially hiding out and using crack cocaine. Odom's wife, Khloe Kardashian, reportedly attempted to stage an intervention on Wednesday, but Odom rejected it.
While Odom's location and condition remain unclear, the fact that his representative was willing to say Odom is OK could be a positive sign.
Regardless of what extenuating circumstances may have fueled his reported disappearance, the past couple of years have been difficult for Odom from a career perspective. Odom clearly loved playing for the Lakers, so getting traded to the Mavericks prior to the 2011-12 season seemed to hit him hard.
Odom reportedly asked for the trade after it was revealed he was part of the vetoed trade to the New Orleans Hornets that would have sent Chris Paul to the Lakers, but he appeared to regret that decision. Odom was a two-time NBA champion and a Sixth Man of the Year Award winner with the Lakers, but his production and effort decreased in Dallas.
That led to a highly publicized fallout between Odom and the Mavericks organization, and they placed him on the inactive list late in the year.
Odom made his way back to L.A. last season as a member of the Clippers, but his production continued to suffer, as he averaged just four points and six rebounds per game as a bench player.
Odom is currently a free agent, as teams haven't exactly pursued the 33-year-old veteran after two disastrous campaigns.
The rumors surrounding his reported disappearance certainly appear to be extremely serious, but it would be unwise to jump to conclusions until Odom addresses the situation himself.
Follow @MikeChiari on Twitter
This article is
What is the duplicate article?
Why is this article offensive?
Where is this article plagiarized from?
Why is this article poorly edited?