Having had a £10 million bid rejected last week, Arsenal are set to return with a new offer for Newcastle's Yohan Cabaye. According to Steve Stammers of The Mirror, The Gunners are preparing to meet Newcastle's asking price of £20 million to bring Cabaye to London. It seems a lot of money for a player who performed very patchily last season.
Is he worth it?
Well, what's certain is that Arsenal badly need new additions. Their squad is stretched to breaking point. This past weekend, they were forced to include 16-year-old midfielder Gedion Zelalem on the substitute's bench. Zelalem is a prodigious talent, but it is surely too early for him to be under consideration for the first team.
Cabaye would add experience and quality to the Arsenal midfield. This is no green youngster: Cabaye is 27 and a fully fledged French international. He knows the Premier League inside out, although that does come with an associated cost. Arsene Wenger knows that prising players from other English clubs generally proves to be more expensive.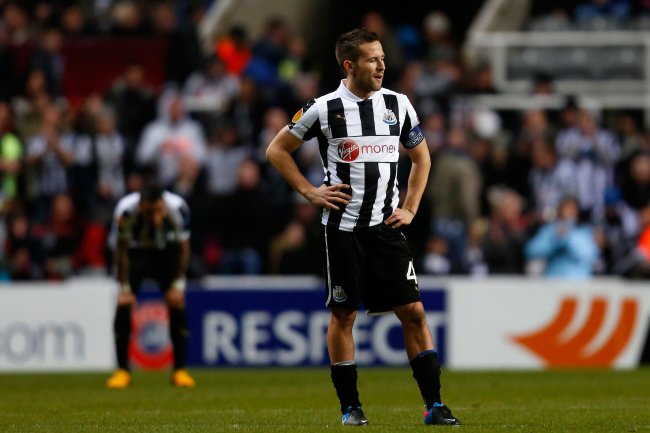 Paul Thomas/Getty Images
Some might feel that Cabaye is not the midfielder Arsenal need.
The Gunners have a wealth of creative talents but lack a pure defensive midfielder to supplement Mikel Arteta. With Mathieu Flamini available on a free transfer, some have suggested that the former Arsenal fan would be a more sensible acquisition than Cabaye.
However, Arsene Wenger may be planning to convert Cabaye into a holding player, just as he did with Arteta. Cabaye shares many of Arteta's key attributes: incisive and accurate passing, committed tackling and a great football brain. If Cabaye could learn the positional discipline required of a defensive midfielder, he could be both Arteta's support and perhaps successor.
£20 million may seem a lot to pay for a player who may not be an automatic first-choice, but Arsenal need to bite the bullet.
The truth is that Arsenal need to learn that a player generally costs what the selling club demands. All too often Arsenal miss out on deals because they refuse to raise their bid past a certain point. They Gunners are determined to get value—sometimes to their detriment.
If there's a player available that Arsene Wenger really rates highly, then surely it's worth over-paying by a couple of million pounds to ensure he arrives at the Emirates Stadium?
If Wenger believes Cabaye is the man to shore up his midfield and help Arsenal through a long season, then £20 million is not too much to pay.
Arsenal have the money.
Now they just need to show the will to spend it.
James McNicholas is Bleacher Report's lead Arsenal correspondent and will be following the club from a London base throughout the 2013/14 season. Follow him on Twitter here.