Real Madrid Transfer News: Gareth Bale Deal Only Widens the Money Gap in La Liga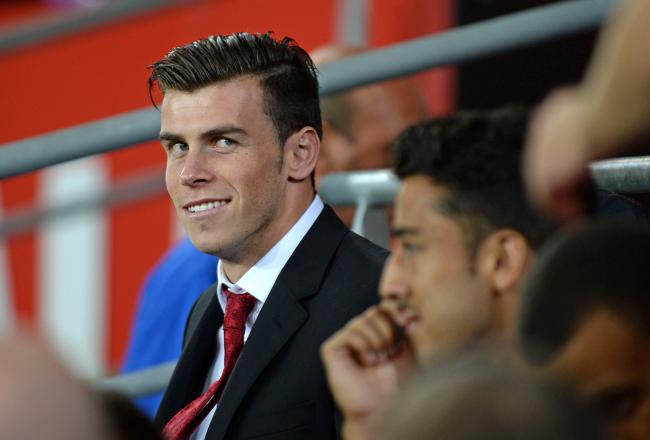 Gareth Bale's transfer fee is a worrying sign for La Liga as a whole.
Matthew Horwood/Getty Images
The money in football has increased to the point where nothing is really surprising. Therefore, the reported €100 million deal sending Gareth Bale to Real Madrid, presented by Pete Jenson of The Independent, shouldn't come as a shock to anyone.
Even so, the money gap between the top two clubs in La Liga and everyone else has now increased to the point where the next step can be nothing short of financial collapse.
Even Barcelona are becoming skeptical of the transfer market.
Coach Gerardo Martino is quoted in The Independent as saying "Bale is a good player but the numbers that are being talked about; it is a lack of respect for the world we live in."
According to the same article, that world of Spanish professional football is in €4.1 billion of debt, including €661 million owed to the Spanish Inland Revenue. Real Madrid's own debt is reported at around €600 million.
@aduckling_10 disagree. It's about saving La Liga from 3d party owners (Atleti), crippling debt (Valencia), and a permanent 3d class (rest)

— Villarreal USA (@VillarrealUSA) August 21, 2013
Barcelona spent €57 million on Neymar, so are by no means exempt from criticism. They are also in debt and continuing to spend. What Barcelona and Real can do, however, is remain solvent and active in the transfer market despite this.
These two clubs carry such support and prestige that they accrue enough money every year to pay their bills and have enough left to break the transfer record without breaking the club in the process.
No one else in their league has the same luxury, which devalues the entire league as a result.
Yes, Atletico Madrid may pull off the occasional upset, but Barcelona ran away with the league last year and many expect them to do the same again this season. When there is no real competition, everyone suffers.
The spectre of the Scottish Premier League looms over La Liga, with Real Madrid and Barcelona cast as Rangers and Celtic. It will take a similar collapse before something is done.
The problem is simply that money begets more money, so as long as someone is willing to pay €100 million, that's exactly what that player is worth. Is Bale worth almost twice as much as Neymar? Not many people would answer in the affirmative, but the market dictates value and that's what has happened.
Has there ever been a player who's been so staggeringly overrated as Gareth Bale? I just don't get it.

— Artekkers (@Artekkers) August 26, 2013
It's not a problem specific to La Liga, admittedly, but the level of debt is not being addressed and the two top clubs are exacerbating the problem for the league. There's no reason why Barca and Real should care about the debt of other clubs, but the league isn't self-sustaining at this current pace.
The Independent reported that 24 Spanish teams recently went into administration, which is an ominous sign. With no salary cap to abide by, there is no chance of parity within any league in world football. Small clubs will continue to operate as feeders for the big ones and the money gap will consume the league.
La Liga isn't alone in its predicament—it just happens to be closest to the edge.
This article is
What is the duplicate article?
Why is this article offensive?
Where is this article plagiarized from?
Why is this article poorly edited?

Real Madrid: Like this team?