Burning Questions for the Tennessee Titans' 2013 Season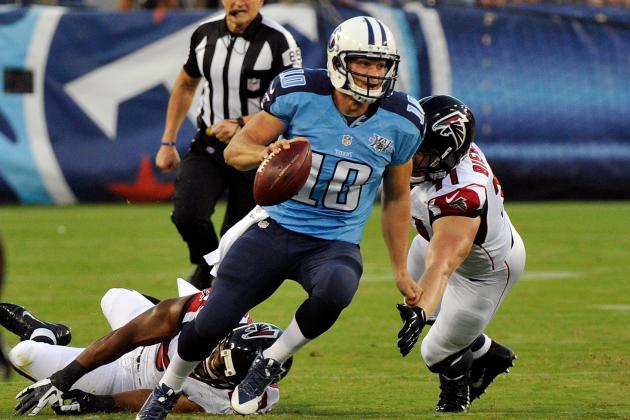 Frederick Breedon/Getty Images

The preseason is a tough tool to use in evaluating a team.
On one hand, most of the games start with starters vs. starters, on the other hand, most of the game features backups, and it's hard to keep track of when certain players enter and exit.
Often, in the end, the preseason just ends up raising more questions than answers. Here are a few of those.
Begin Slideshow

»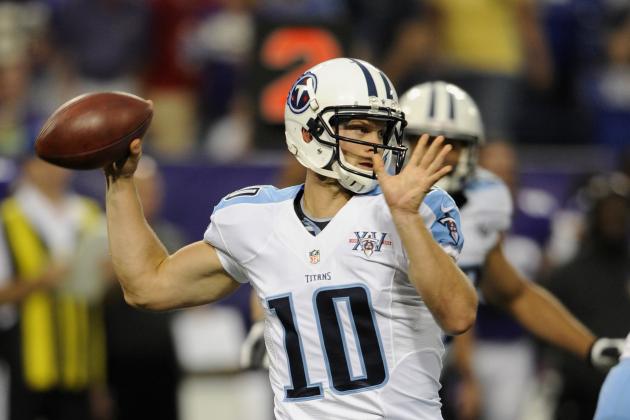 Hannah Foslien/Getty Images

Jake Locker giving flashes of sky-high potential is nothing new. Locker's problem in 2012 was that he couldn't consistently play at a high level.
In the preseason, he's shown a bit of that same inconsistent play, but overall, he's looked much sharper. However, this is just the preseason, and much of what happens in the preseason has to be taken with a grain of salt.
However, progress is progress, and hopefully, Locker will carry it into the regular season.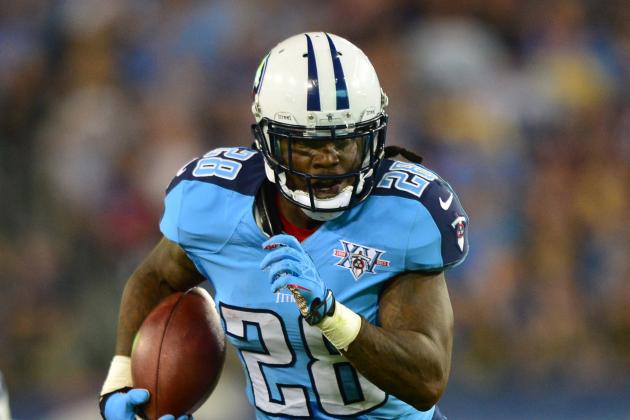 Don McPeak-USA TODAY Sports

Everyone knows that Chris Johnson had a lackluster 2012. He spent way too much time in the backfield, and that caused opposing defenses to rack up the tackles for loss.
Now some of that wasn't his fault; after all, blocking was poor. Still, some of the blame sat squarely on his shoulders.
Now, the Titans have a revamped offensive line, and Johnson has looked great so far this preseason. However, it remains to be seen if Johnson will shake his habit of waiting too long to hit the holes that he gets.
As good as the Titans offensive line looks like it could be, there will be times where they can't give Johnson a wide opening. If he learns to deal with those situations better than he did in 2012, he could have another monster season.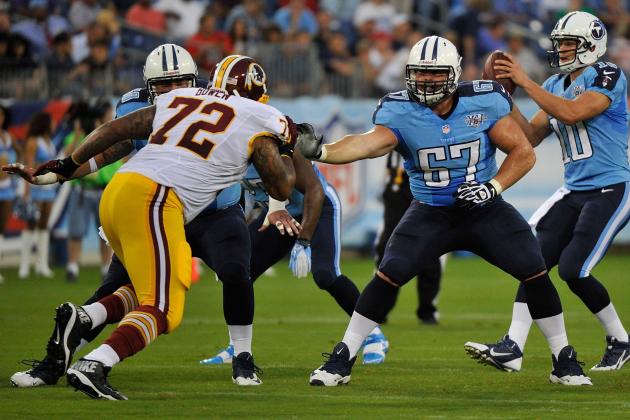 Frederick Breedon/Getty Images

While we're talking about the offensive line, I wonder if maybe expectations are a bit too high.
So far, they've looked great, but they're expected to look great. In fact, after the Titans spent big money on one of the best guards in the NFL and a top 10 selection on another guard, this group is expected to be dominant.
Will they be? Most likely, but you have to remember that of the five starters, only two were with the Titans in 2012. There may be some hiccups.
Also, when they face a dominant front seven, I wouldn't be shocked to see them underperform. Not because they aren't great players, but because the expectations are so high.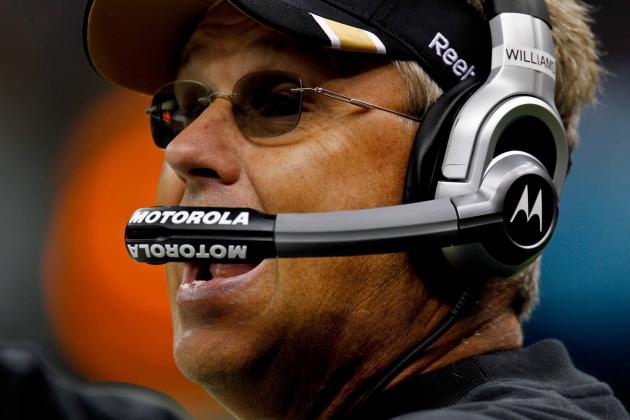 Derick E. Hingle-USA TODAY Sports

The 2012 Titans defense was one of the worst in franchise history. The gave up more points than any other unit in the NFL and also more than any other defense in Titans/Oilers history.
Coming in to 2012, there are very few changes to the starting players, and Jerry Gray is still the defensive coordinator. Even though the hiring of Gregg Williams has brought hope, I wonder if the defense will really be that different.
So far this preseason, the opposing offenses have had their way with the Titans in the run game, and that certainly doesn't bode well for the new defensive look that the fans have been promised.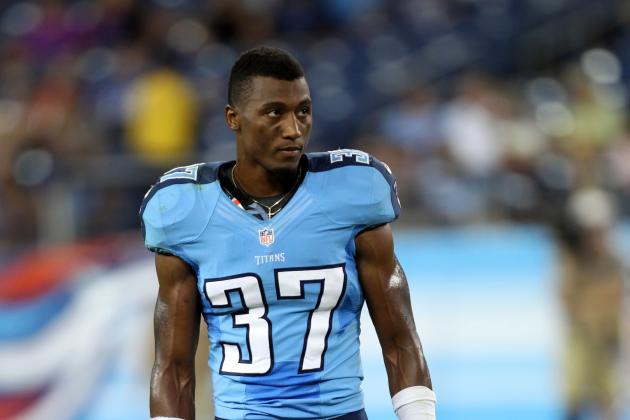 Joe Murphy/Getty Images

This offseason, one of, if not the biggest position battle has been the one for the right cornerback spot across from Jason McCourty.
The frontrunners for that spot have been Alterraun Verner, who started last season, and Tommie Campbell, a tall athletic corner who isn't as good a student of the game.
Either way, there are problems. Verner finds the ball and makes plays because he has a high football IQ and can read an offense, but he's short and not great at the press scheme that the team wants to implement.
Campbell is the opposite. He's physically ideal for the scheme, but doesn't have the mental aspect down.
One of them will end up being the starter, but it's difficult to imagine that either of them won't come with a lot of downside.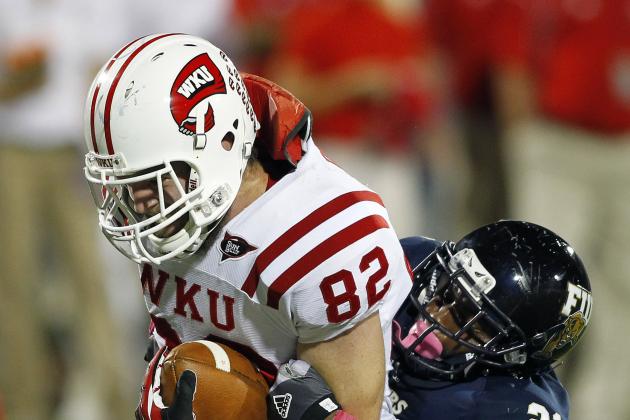 Robert Mayer-USA TODAY Sports

Tight end is one of several positions that seem to leave little room for error. Between Delanie Walker, Craig Stevens and Taylor Thompson, there may not be room on the roster for a fourth tight end.
All that said, if the Titans were to keep a fourth, Jack Doyle would be a good candidate.
Doyle saw a lot of hype in the offseason, and at 6'6", he's the right size for an NFL tight end.
Still, he's done little in the preseason and the position is crowded. It'll be interesting to see if he makes the cut.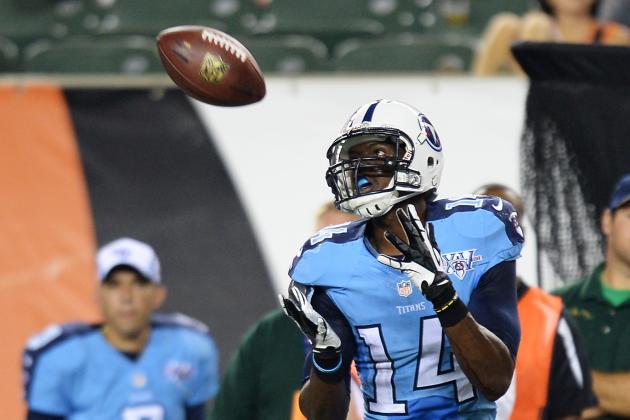 Jamie Sabau/Getty Images

Michael Preston finds himself in a similar position to Doyle. He's a solid player, and has had a great preseason and offseason, but he plays in a crowded position.
In front of him are Kenny Britt, Kendall Wright, Justin Hunter, Nate Washington, and Damian Williams. Then there's Kevin Walter on the PUP list and Marc Mariani who could make the team as a returner.
There's very little room for a sixth receiver, but with the performance Preston has shown in the preseason, he's going to make it very tough for the Titans to not keep him.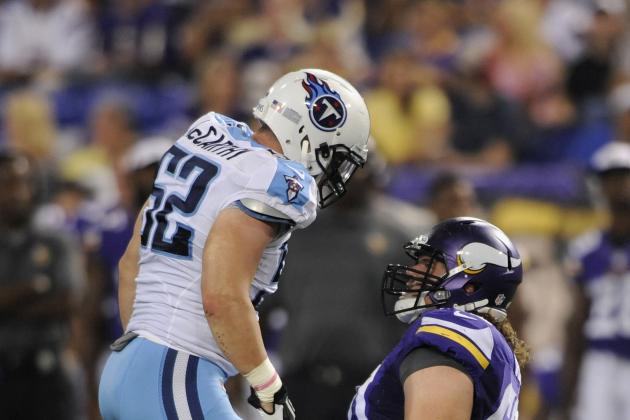 Hannah Foslien/Getty Images

Colin McCarthy is a very good middle linebacker. He's solid on coverage, good against the run, and finds ways to make plays. However, he's so rarely on the field that all that upside is almost meaningless.
The Titans now have Moise Fokou behind him, but there's still a big difference between McCarthy and his backup. When McCarthy is in, the entire defense plays better. When he's not, you get 2012.
McCarthy could be the determining factor in how good the Titans' defense is in 2013. If he can play for most of the season, they could turn into a very good unit. If he misses more time, then they'll fall short of their potential again.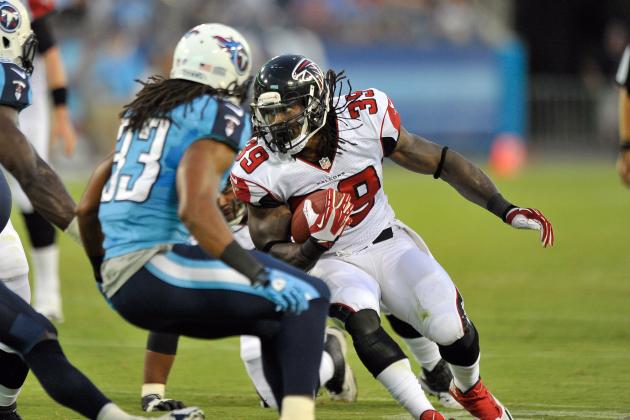 Jim Brown-USA TODAY Sports

It wasn't too long ago that Michael Griffin was considered one of the better safeties in the NFL.
That seems like a long time ago now, since he played his worst season in 2012.
2013 is a new year, and Griffin has more help from the strong safety position. If 2012 was more of a fluke than an omen of things to come, then perhaps he'll start playing more like the Griffin that made two Pro Bowls and less like the one that was part of the worst safety tandem in the NFL.
He hasn't been overly impressive in the preseason, but he hasn't looked awful either. If he plays just a bit better than he did in 2012, the Titans defensive backs ought to benefit greatly.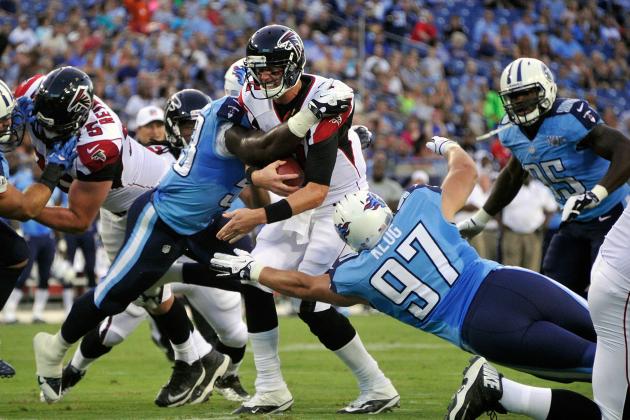 Frederick Breedon/Getty Images

The Titans' pass rush looked very promising in the game against Atlanta. They ended the night with six sacks and eight hits on Atlanta's quarterbacks. Not bad for a squad that only came away with 39 sacks last season.
Of course, you have to wonder if that night was just a fluke, or a game against a porous offensive line. In their other three preseason games, the Titans defense only secured five sacks.
Racking up six sacks in a game is impressive, but it's hard to tell just how impressed the fans should be by it.