The 10 Best Ball Thieves in the NFL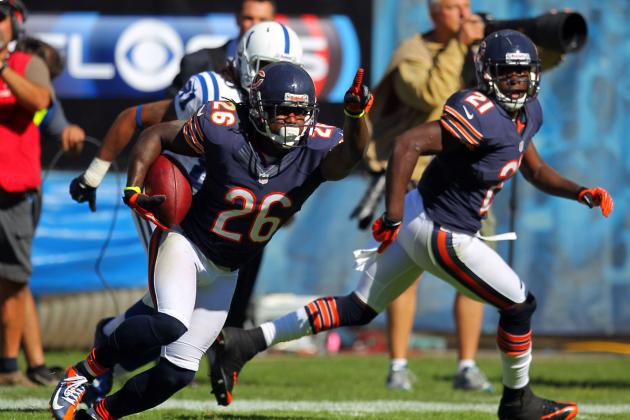 Dennis Wierzbicki-USA TODAY Sports

Nothing changes a football game like a takeaway. Interceptions and forced fumbles can erase a team's inability to match up on the line of scrimmage. Turnovers can also make a great offense seem ordinary or prone to mistakes.
Some defensive players seemingly have a knack for creating opportunities for themselves and teammates. And some of them turn their big plays into points immediately by taking the loose pigskin to the end zone.
The Chicago Bears' Tim Jennings led the NFL in interceptions in 2012. He's sure to make this list, but who else can be considered one of the NFL's top 10 thieves?
Take a look at the slideshow to find out.
Begin Slideshow

»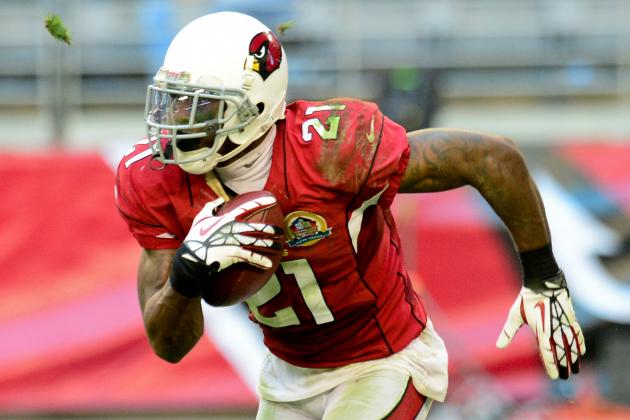 Matt Kartozian-USA TODAY Sports

2012 Rap Sheet: seven interceptions and one fumble recovery
Patrick Peterson initially grabbed attention in the NFL because of his kick- and punt-returning prowess, but in 2012, he made himself one of the league's best young cornerbacks.
He had seven interceptions and one fumble recovery. Only three players in the league had more picks than Peterson.
He's only 23 years old, so the best is yet to come for Peterson. If quarterbacks continue to test him, you can bet his interception total will remain among the leaders in the league.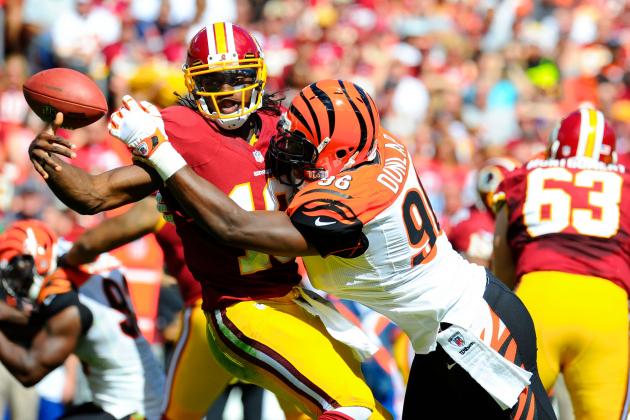 Dale Zanine-USA TODAY Sports

2012 Rap Sheet: four forced fumbles, three fumble recoveries, one interception and one interception TD
Being a good NFL thief is not just about interceptions—although Carlos Dunlap had one of those in 2012 to go along with his strips and fumble recoveries. The Bengals' 24-year-old pass-rushing specialist was a terror off the edge. Not only was he getting to opposing quarterbacks, but he was also removing the football from their possession.
Dunlap's lone pick was an athletic play that resulted in a 14-yard return for a score against the Baltimore Ravens in December.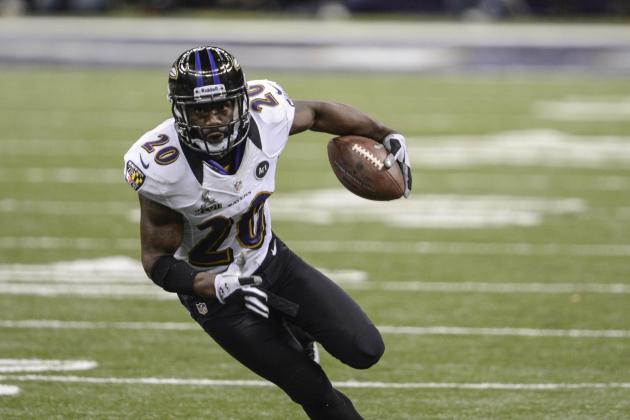 Jack Gruber-USA TODAY Sports

2012 Rap Sheet: five interceptions, three fumble recoveries and one interception TD
Three or four years ago, Ed Reed might have been on top of this list, but injuries and age have slowed him down a bit. Reed will be remembered as one of the greatest Baltimore Ravens of all time, but he has taken his pigskin-pilfering talent to the Houston Texans.
Reed is still recovering from hip surgery, per Brian T. Smith of the Houston Chronicle. The Texans can only hope he's as good for them as he was for the Ravens.
In 2012, despite the physical impediments he faced, Reed still had five picks and a defensive touchdown.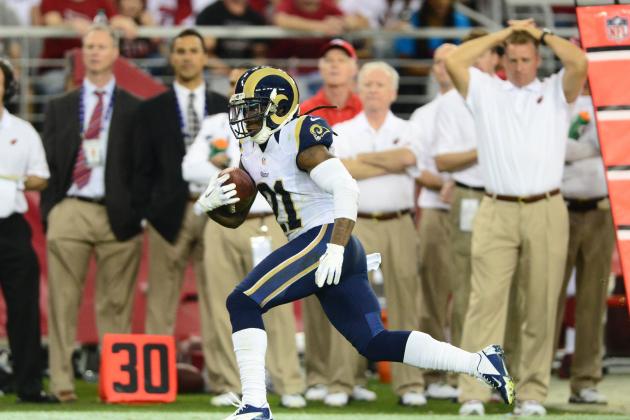 Mark J. Rebilas-USA TODAY Sports

2012 Rap Sheet: four interceptions, three interception returns for TDs and one fumble-recovery return for a TD
Janoris Jenkins proved that if he can stay out of trouble off the field, he'll be trouble on the field for opposing teams. Amid massive character concerns, the 24-year-old had an excellent rookie season.
Jenkins led the NFL in defensive touchdowns with four, proving himself to be one of the biggest defensive playmakers in the league. As good as he was in 2012, he could be even better in 2013.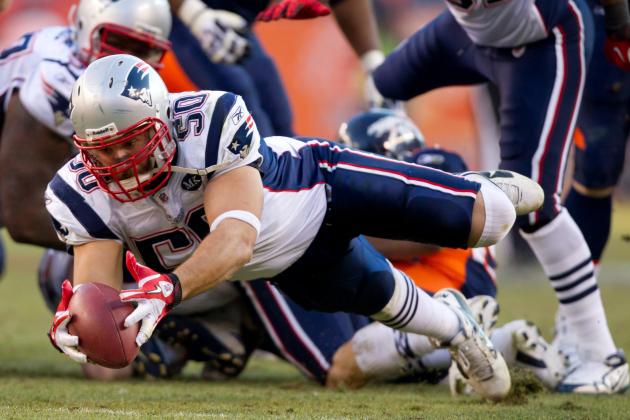 Justin Edmonds/Getty Images

2012 Rap Sheet: one interception, five forced fumbles and four fumble recoveries
Rob Ninkovich only had one interception in 2012, but he showed an uncanny ability to strip opponents of the football and recover more than his share of loose balls.
Want to see one of the biggest reasons the New England Patriots defense went from 34 takeaways in 2011 to 41 in 2012? Look no further than the 29-year-old playmaking defensive end from New Lenox, Ill.
If he makes a similar impact this season, the defense will continue to improve.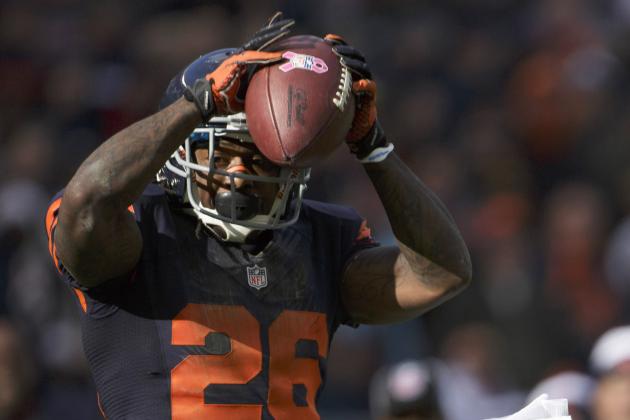 John Gress/Getty Images

2102 Rap Sheet: nine interceptions and one interception return for a TD
No one could have expected Tim Jennings to produce the way he did in 2012. The Chicago Bears led the NFL in takeaways with 44, and Jennings played a huge role in that impressive statistic.
He showed off blazing closing speed and improved hands, and he took advantage of almost every opportunity he had to give his team possession of the football.
In perhaps his worst game of the season, Jennings took advantage of a slip by Carolina Panthers receiver Steve Smith.
By the time Smith regained his footing, Jennings was a second away from dancing in the end zone. Being a successful NFL thief is about capitalizing on the mistakes of your opponents. That's just what Jennings did on that play and eight other times during the season.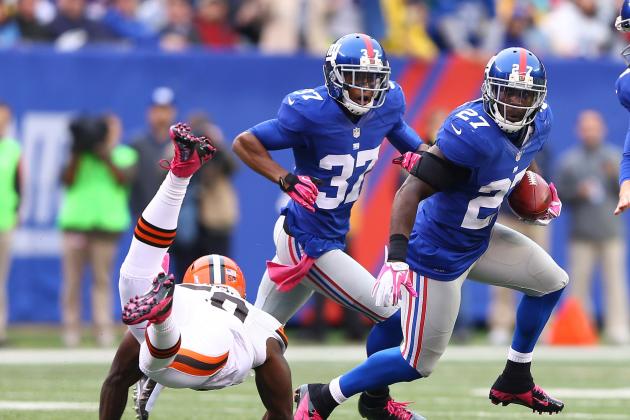 Al Bello/Getty Images

2012 Rap Sheet: eight interceptions, two forced fumbles and one fumble recovery
Stevie Brown was everywhere in 2012 for the Giants. Unfortunately, he suffered a season-ending knee injury in the preseason, per Gregg Rosenthal of NFL.com.
The G-Men are going to miss his presence in the secondary. He made a ton of big plays for the team last year, finishing in a tie for second in the NFL in interceptions. Brown also forced two fumbles and recovered another.
Here's to hoping he can resume his playmaking ways in 2014.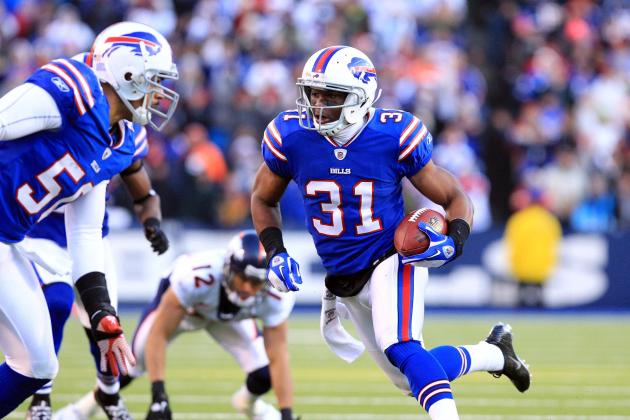 Kevin Hoffman-USA TODAY Sports

2012 Rap Sheet: five interceptions, four forced fumbles and two fumble recoveries
To say Jairus Byrd has a nose for the ball is an understatement. He was one of the steadiest players on a mediocre Buffalo Bills defense in 2012. Byrd accounted for a third of the team's takeaways, which makes the 26-year-old's rift with Bills management a little worrisome.
He signed the franchise tender offer from the team to show up at training camp, but he is reportedly looking to become the highest-paid safety in the NFL, per Dan Hanzus of NFL.com.
Whether the Bills pay him remains to be seen, but there is no doubting the impact Byrd has had on the field.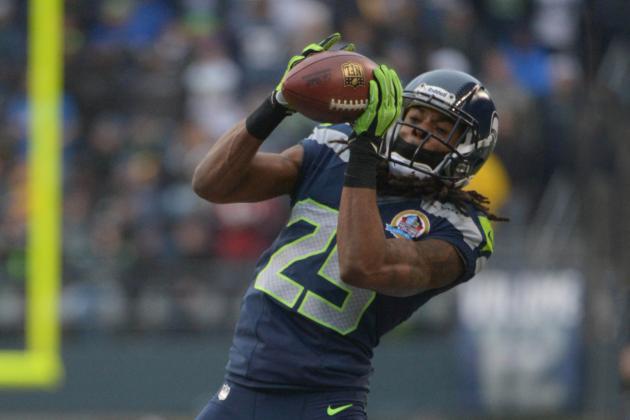 USA TODAY Sports

2012 Rap Sheet: eight interceptions, two forced fumbles, one fumble recovery and one interception return for a TD
Richard Sherman talks a big game, but he plays even bigger. Second only to Tim Jennings in interceptions, the cornerback also made his mark by forcing and recovering fumbles for the Seahawks.
At 6'3" and 195 pounds, the 25-year-old from Compton, Calif. has the size and toughness to match up with any receiver in the NFL. One look at Sherman's numbers from last season proves he isn't there simply to bat away passes.
His eyes and mind are set on capturing the football, and his play is one of the reasons the Seahawks have arguably the best secondary in the NFL.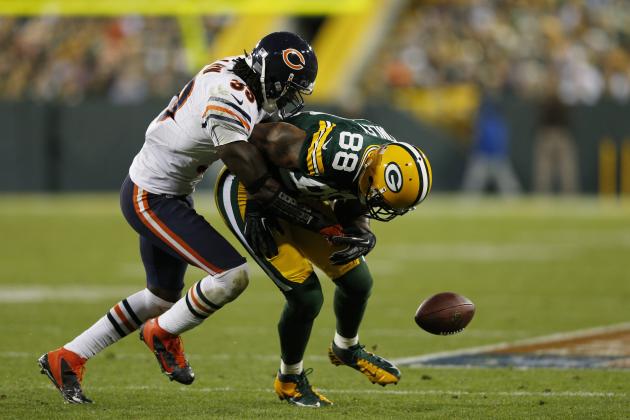 Joe Robbins/Getty Images

2012 Rap Sheet: three interceptions, three interception returns for TDs, 10 forced fumbles and two fumble recoveries
Perhaps the most eye-popping individual statistic of the 2012 NFL season was Charles Tillman's 10 forced fumbles. To put that in perspective, Tillman alone had more forced fumbles than the Indianapolis Colts and Green Bay Packers had as teams. His strips were equal to the entire team total of the Oakland Raiders.
If he were a basketball player, he'd probably lead the NBA in steals. His hand-eye coordination is amazing. You'll be hard-pressed to find a player in the history of the game who's better at simply punching the ball away from ball-carriers.
When you throw in the three interceptions that were taken into the end zone for scores and the two fumble recoveries, there is no doubt Tillman is the NFL's No. 1 thief.
All stats from TeamRankings.com and Pro-Football Reference.
Follow me and witness my passion for sports and video games: @BMaziqueFPBR