Manchester United Transfer News and Rumours Tracker Week of August-26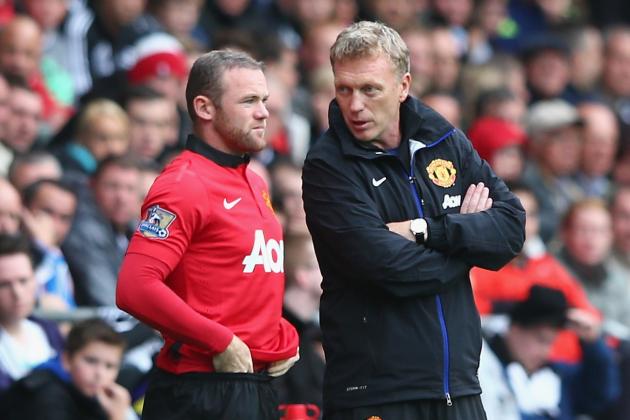 Michael Steele/Getty Images
David Moyes had a 42.08% of effectiveness with Everton.
The clock is ticking for David Moyes. Manchester United are running out of time to make a big signing.
Names come and go. Some of them are as big as Wayne Rooney, others not so much. Regardless, United need to speed things up because the transfer window closes Monday, September 2.
Let's see which footballers may arrive at Old Trafford.
LAST UPDATE: Friday, August 30
Begin Slideshow

»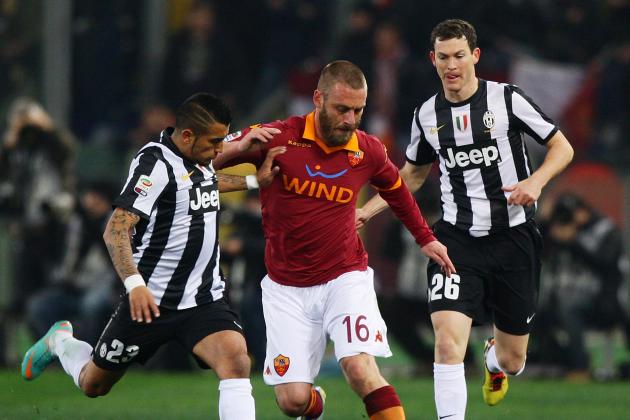 Paolo Bruno/Getty Images
Daniele de Rossi has played for Roma since his professional debut in 2001.
Friday, August 30
Italian newspaper Corriere della Sera assures that Manchester United has offered Roma €12 million for Daniele de Rossi.
The Red Devils were discreet and approached the Giallorossi a few weeks ago. However, Italy international informed his club he was not interested, which resulted in yet another rejection for United.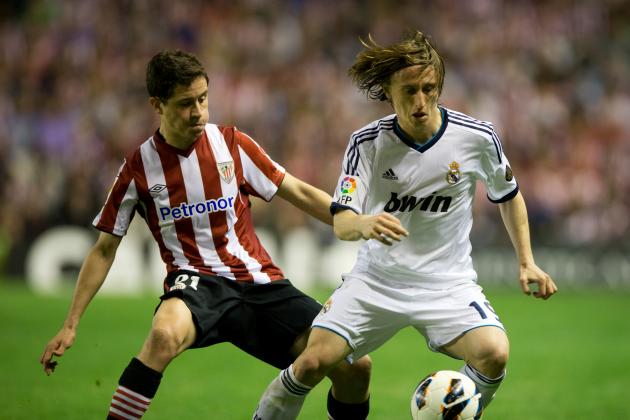 Jasper Juinen/Getty Images
Ander Herrera has played two seasons with Athletic Bilbao.
Friday, August 30
Josu Urrutia, Athletic Bilbao president, has confirmed that the club rejected a bid from United.
The champions offered £25 million for the 24-year-old midfielder Ander Herrera, The Express reports:
Our club is different, it is based on sentiment. Our objective isn't to make money. We received the offer last night and have communicated that we will not negotiate for our players. For a player to go, first the player must express his desire to leave the club and pay the release clause.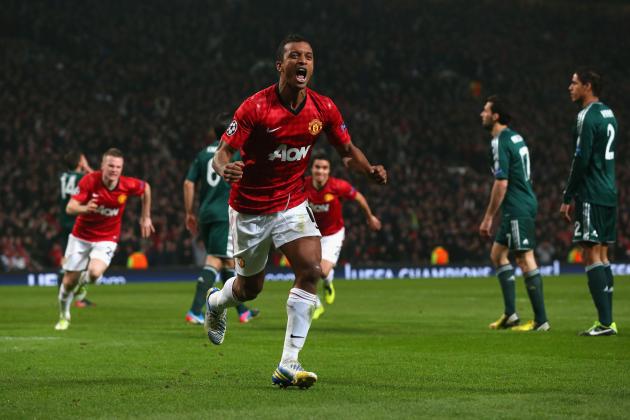 Alex Livesey/Getty Images
Nani renewed his contract with Manchester United in 2010.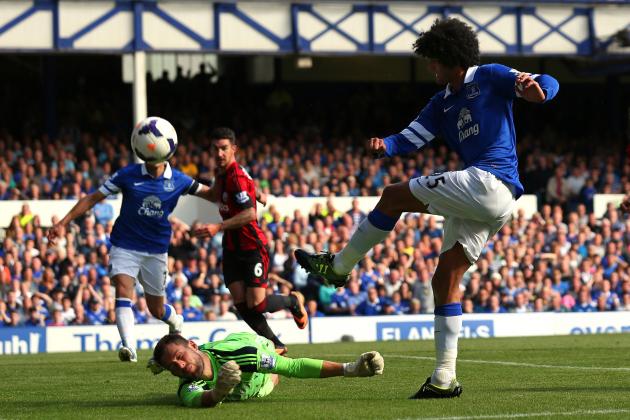 Alex Livesey/Getty Images
Marouane Fellaini has played for Belgium national team since 2007, when he was 20 years old.
Friday, August 30
Manchester Evening News reports a last-minute bid to get Marouane Fellaini and Leighton Baines. According to the newspaper, David Moyes is ready to offer £40 million to get their services.
However, the media outlet also suggests that Everton want to make two separate deals.
Tuesday, August 27
The Telegraph assures that Manchester United is ready to make a £20 million bid for Marouane Fellaini.
David Moyes hopes to seal the deal before next weekend's game against Liverpool.
Monday, August 26
The Independent reports that Everton boss Roberto Martinez has said that he cannot promise that all of his players will stay at Goodison Park.
Marouane Fellaini wants to leave Everton soon as his price tag is getting higher and higher. The Daily Mail says the Belgium international is keen to join a top club before the 2014 World Cup.
Martinez criticized Manchester United for the way they have handled themselves in the transfer window.
I have never seen Manchester United working in this manner before. When you want a player you just do the business quietly, you get it done and that's it.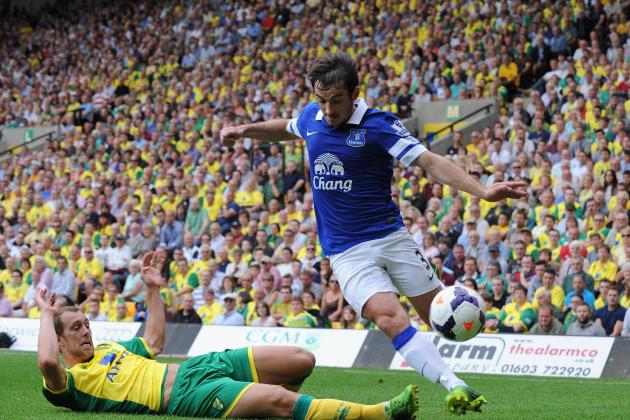 Tony Marshall/Getty Images
Leighton Baines is in his seventh season with Everton.
Friday, August 30
Apparently, Leighton Baines is close to moving to Old Trafford. Manchester Evening News understands that the Fellaini-Baines deal may be done sooner rather than later.
Manchester United want to have the left-back in the squad and will make a final offer for the Everton duo.
Wednesday, August 26
In a recent turn of events, The Independent reports that Leighton Baines asked Everton to negotiate his transfer to Manchester United during the preseason. However, the Toffees have rejected three bids from the Red Devils.
The left-back has not changed his mind and is willing to leave as soon as possible.
Monday, August 26
Last week, Everton rejected Manchester United's bid for Marouane Fellaini and Leighton Baines. The Toffees found the offer insulting, according to ESPN.
Now that David Moyes knows how tough it will be to have both his former stars, Leighton Baines may be out of the equation.
Manchester United will offer £35 million for both of them, but if the transaction does not go through then they will only pursue Fellaini, Mirror Football believes.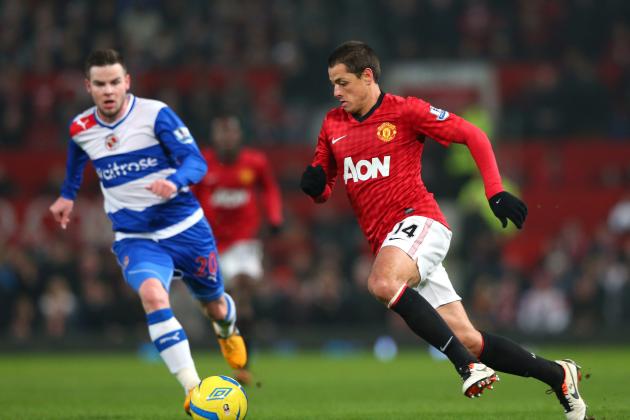 Alex Livesey/Getty Images

Thursday, August 29
The Daily Mirror says that Tottenham has approached Manchester United with a £8 million bid to get the services of Javier Hernandez. However, the sum is not enough, as the champions want the double.
If the transfer happens, "Chicharito" would become the second Mexican to play for the Spurs. Giovani dos Santos appeared 31 times over a four-year span.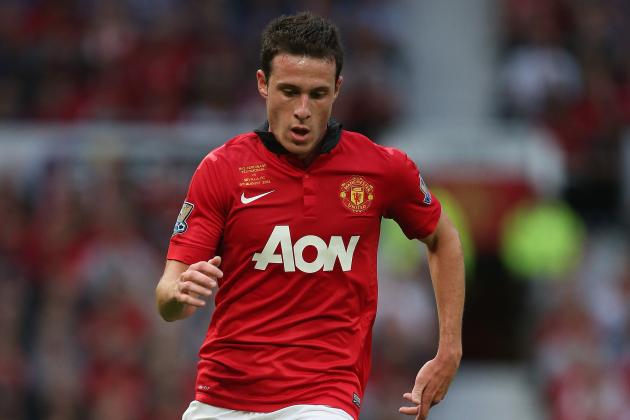 Clive Brunskill/Getty Images
Angelo Henriquez has been called twice for Chile national team.
Thursday, August 29
Manchester United have agreed to loan 19-year-old Angelo Henriquez to Real Zaragoza. According to United's official site, the Chilean will stay in Spain one year.
This is not the first time Henriquez has been loaned since his arrival to United, in 2012. Last January he left for Wigan for the second half of the 2012-2013 season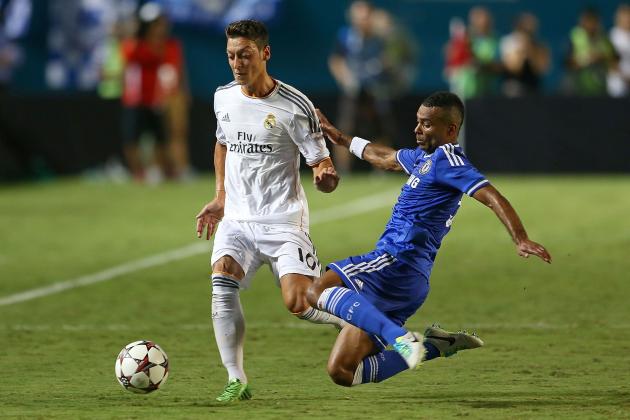 Mike Ehrmann/Getty Images
Mesut Ozil has appeared 103 times with Real Madrid.
Wednesday, August 28
Forget seeing Mezut Oezil with the Manchester United jersey. ESPN reports that the Real Madrid midfielder said:
I have a contract here until 2016. I feel very good here and get on really well with my team-mates. I want success here. There has been a lot written in the media, talk of some other options, but I have a contract and I am staying with Real Madrid.
Monday, August 26
The Daily Mail understands that the Real Madrid midfielder may be on the market if a club offers £38 million and Gareth Bale arrives in Spain.
The Red Devils have been advised of this possibility. David Moyes may turn his head to Oezil if he fails to snatch Marouane Fellaini from Everton, which we will discuss in a bit.
In the meantime, Daily Star's Jeremy Cross says United have a bid ready.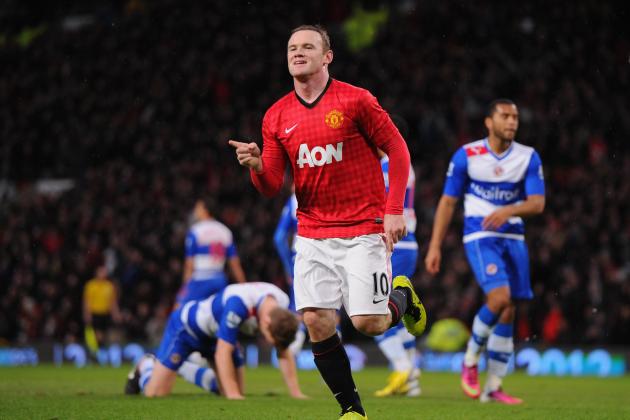 Michael Regan/Getty Images
Wayne Rooney has appeared once with Manchester United in the 2013-2014 season.
Tuesday, August 27
Wayne Rooney will stay at Old Trafford. Sky Sports understands that the England international will not submit a transfer request.
UPDATE: Monday, August 26
After the game between Manchester United and Chelsea (Matchday 3), the Blues boss talked to the press.
Mourinho: "Utd a special club... I think now Rooney will stay."

— Bleacher Report UK (@br_uk) August 26, 2013
"Mou" also sent a message to Wayne.
Mourinho: "If he wants to leave, he has to say." How did you know he wanted to leave? "He told someone who's very important in his career"

— Daniel Taylor (@DTguardian) August 26, 2013
Monday, August 26
Wayne Rooney is not leaving. The Mirror understands that Chelsea will announce the signing of Samuel Eto'o after Matchday 3.
However, this does not mean Rooney will stay with Manchester United until 2015 when his contract expires. Apparently, he will ask David Moyes to let him go in January or next summer at the latest.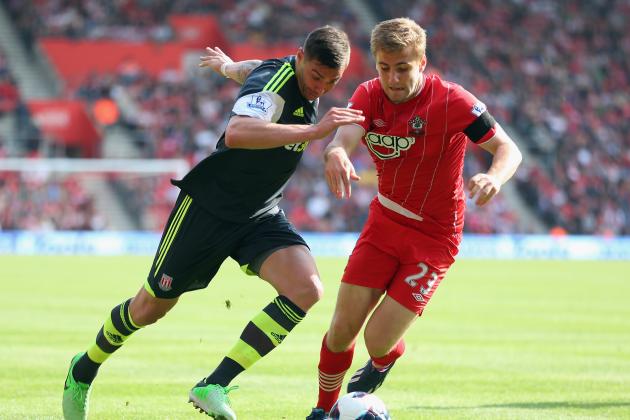 Bryn Lennon/Getty Images
Luke Shaw made his professional debut on January 2012.
Southampton has closed the door on Luke Shaw's sale. ESPN reports that Manchester, or any other team for that matter, will not take the 18-year-old anywhere.
Shaw is a very talented left-back that has played for England U-16 and U-17 teams. He signed a five-year contract with the Saints in July 2013.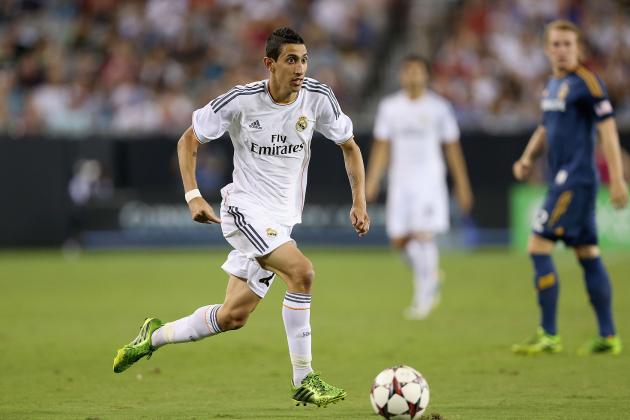 Christian Petersen/Getty Images
Angel di Maria arrived to Real Madrid after the 2010 World Cup.
Gareth Bale is reported to be arriving in Spain sooner rather than later and that has put Angel di Maria in a risky situation.
Mirror Football reports that the Argentinean will help Real Madrid retrieve some of the money they will invest in Bale.
Di Maria may sign with Arsenal or Manchester United if they pay £34 million for the midfielder.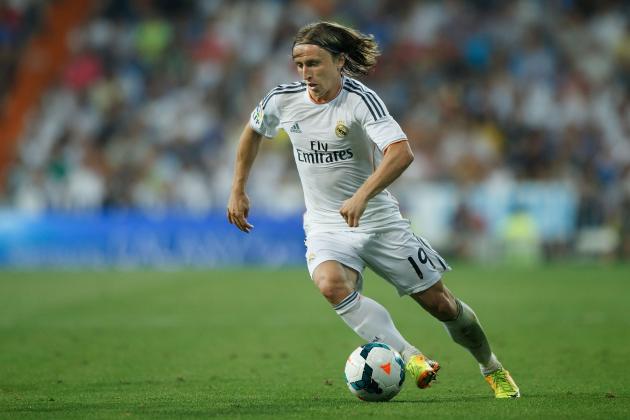 Gonzalo Arroyo Moreno/Getty Images
Luka Modric has played 66 games with Croatia national team.
Luka Modric's return to the Premier League is looking highly unlikely. With Xabi Alonso out due to an injury, Modric could be of service for Carlo Ancelotti.
The Daily Mail says that Alonso will need three months to recover from a fracture on his fifth metatarsal. That leaves any transfer possibility out of the question.