Premier League Week 3 Picks: Predicting Results of the Weekend's Biggest Clashes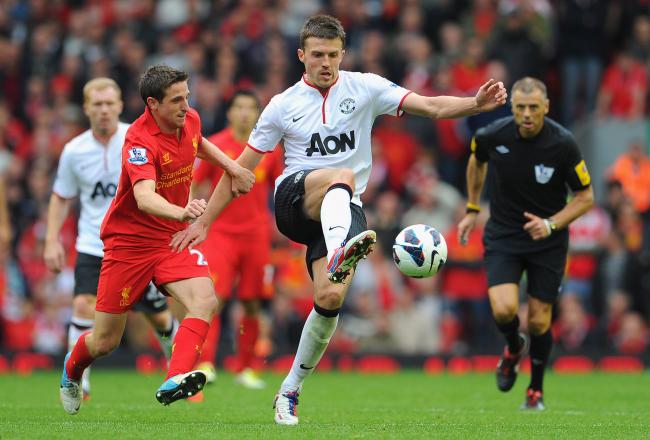 Michael Regan/Getty Images
It might only be the third week of the Premier League season, but that doesn't mean the upcoming matches won't have a major impact on the table.
There's no need to go and proclaim any fixtures are title-deciders. However, the margin for error between places in the table can be razor thin. Sometimes it's those dropped points early in the season that haunt you the most.
Tottenham lost, 1-0, to Wigan in their 10th match of the 2012/13 season. With a win in that match, Spurs would have qualified for the Champions League.
It could be the same for Manchester City this year after their 3-2 loss to Cardiff City. Those dropped points could be the difference between a Premier League title and second or third place.
Here are predictions for three of next weekend's biggest fixtures. You can see all of the matches for Week 3 below.
Premier League Week 3 Fixtures

| | | |
| --- | --- | --- |
| Time | Home Club | Away Club |
| Saturday, August 31 | | |
| 7:45 a.m. ET; 12:45 p.m. BST | Manchester City | Hull City |
| 10 a.m. ET; 3 p.m. BST | Cardiff City | Everton |
| 10 a.m. ET; 3 p.m. BST | Newcastle | Fulham |
| 10 a.m. ET; 3 p.m. BST | Norwich City | Southampton |
| 10 a.m. ET; 3 p.m. BST | West Ham | Stoke City |
| 12:30 p.m. ET; 5:30 BST | Crystal Palace | Sunderland |
| Sunday, September 1 | | |
| 8:30 a.m. ET; 1:30 p.m. BST | Liverpool | Manchester United |
| 8:30 a.m. ET; 1:30 p.m. BST | West Brom | Swansea City |
| 11 a.m. ET; 4 p.m. BST | Arsenal | Tottenham Hotspur |
via ESPN FC
Cardiff City vs. Everton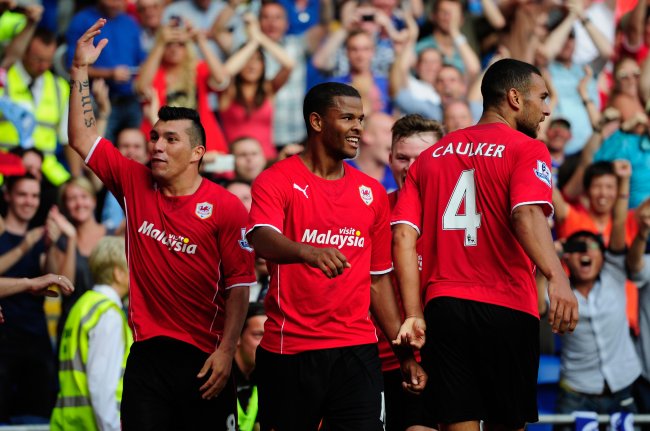 Stu Forster/Getty Images
This could be a very intriguing match.
Although Cardiff City are a newly promoted side, with the kind of moves they made this summer, they've got a good chance of finishing somewhere in the middle of the table. Their 3-2 win over Manchester City is an example of the kind of performance Cardiff is capable of on their best day.
Everton have yet to get their first win under Roberto Martinez. The Toffees have had the lion's share of scoring opportunities in both matches and didn't make the most of them. It was a fantastic header from Ricky van Wolfswinkel that took two points from Everton in the first week, and they followed that up with a subpar performance against West Brom.
Barring any sort of personnel changes, this is the match when it first comes together for Everton.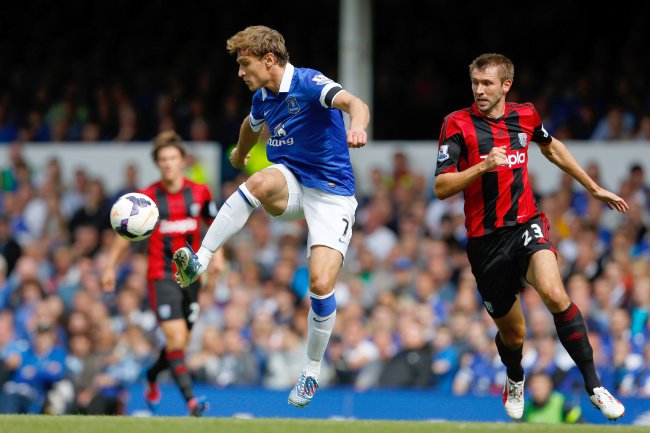 Paul Thomas/Getty Images
Nikica Jelavic will have one of those games where he looks like a forward capable of doing anything on the pitch. He's always good for about 10 of those matches a season. Marouane Fellaini and Ross Barkley will help win the match in the centre of midfield.
Cardiff will still be riding a bit too high from their win over City. While they have some good players, it's unrealistic to expect them to be able to follow up with a similar performance.
Everton 2, Cardiff City 0
Liverpool vs. Manchester United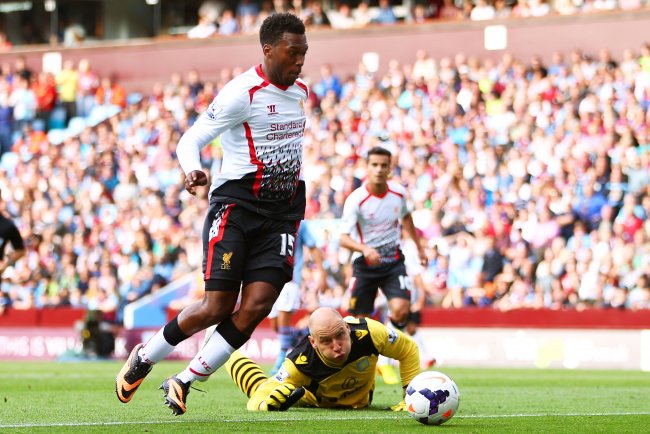 Michael Steele/Getty Images
Liverpool have gotten the maximum amount of points from their first two matches. Although, both could have gone a little differently. Stoke City had a lot of scoring opportunities, especially in the last 20 minutes. If Jon Walters is any good at penalties, that's a draw for the Reds. Christian Benteke also had a very good chance late that could have meant a draw for Villa.
Manchester United still have to play Chelsea on Monday. After their 3-0 win against Swansea, there are still plenty of questions about this United team. The score is a bit deceiving, as the biggest difference between the two clubs is that one had Robin van Persie, and the other one didn't.
When these clubs meet, there is always a lot of hype. Unfortunately, the matches usually fail to meet that hype, with the Luis Suarez/Patrice Evra situation overshadowing anything that's happened on the pitch over the past two seasons.
This is going to be another drab affair.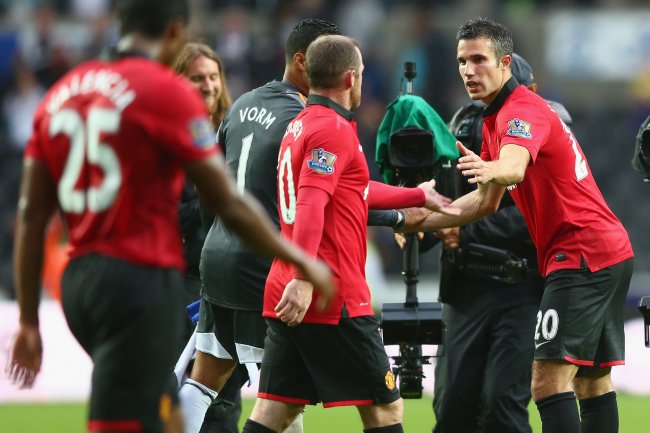 Michael Steele/Getty Images
Liverpool should be able to take control of the midfield. The problem will be their finishing. That issue is going to rear its ugly head once again for the Reds as they fail to make their attacks count. Liverpool will get one goal, but it won't be enough.
Van Persie will be the key player again for United. Liverpool's back line is spotty at times, and they don't have the defenders who can handle van Persie. He'll have a moment of brilliance that will salvage a mostly poor match.
Liverpool 1, Manchester United 1
Arsenal vs. Tottenham Hotspur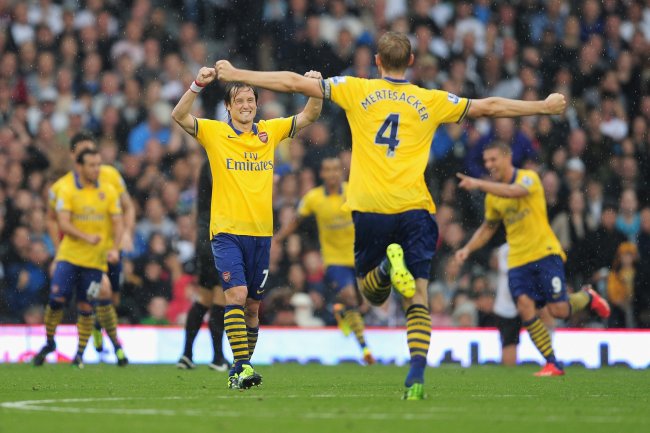 Jamie McDonald/Getty Images
After their 3-1 win over Fulham, Arsenal will be riding high. It was a nice win, with Lukas Podolski getting a brace and Olivier Giroud holding up the ball beautifully and nabbing a goal for himself.
With the inability of Fulham to get organized when they lose the ball, a commanding win for Arsenal should have been expected. They should pick apart the Cottagers on the counter, and that's exactly what they did.
Tottenham is coming off of a hard-fought 1-0 win over Swansea City. The lone goal of the match came from a penalty that didn't look to be a penalty at all. However, Jonjo Shelvey probably avoided a costly mistake in the first half, when his legitimate foul in his own 18-yard box went unnoticed by the official.
The North London derby should be an enthralling match. You've got two sides that are likely each other's biggest competition for that final Champions League spot. This shouldn't be one of those matches where both teams are afraid to make any mistakes. The derby should feature some nice end-to-end football.
Following the positivity of Arsenal's win, this is where all of the Gunners' issues will be laid bare.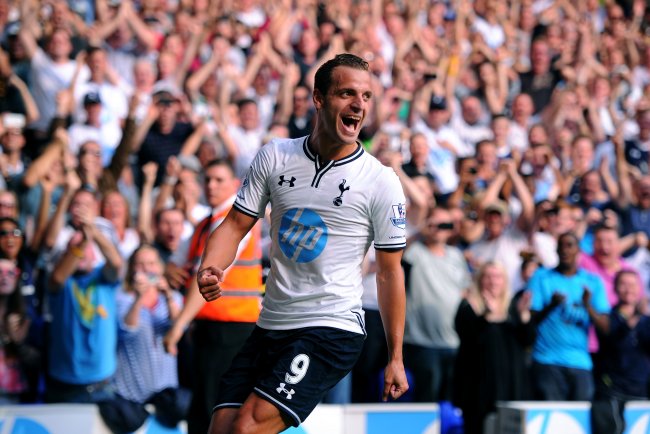 Michael Regan/Getty Images
Spurs' midfield will be able to take control of the game, with Paulinho and Etienne Capoue in particular looking strong. Up top, Roberto Soldado will be able to take advantage of a back line that still has a fair amount of question marks. In defence, Tottenham will be able to fend off Arsenal's best attacks.
The Gunners fail to make their best chances count, with Giroud getting left on an island. They'll put up a good fight, but it won't be enough.
Tottenham Hotspur 2, Arsenal 1
This article is
What is the duplicate article?
Why is this article offensive?
Where is this article plagiarized from?
Why is this article poorly edited?