Zimbabwe vs. Pakistan: Winners and Losers from Second T20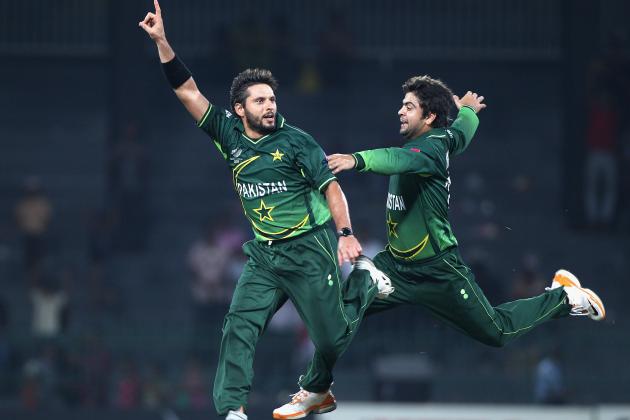 Michael Steele/Getty Images

Zimbabwe's hopes of upsetting Pakistan were severely dented by the batting of Ahmed Shehzad who scored his second half-century of the series and established many records along the way.
Pakistan won the series 2-0 as expected with a convincing 19-run win on Saturday.
Zimbabwe were left to rue poor fielding, including dropped catches. Pakistan's decision to rest Mohammad Irfan and Saeed Ajmal made no difference to the outcome ahead of the three one-day internationals and two-Test series.
We look at Shehzad's performance and others who contributed to Pakistan's victory.
Begin Slideshow

»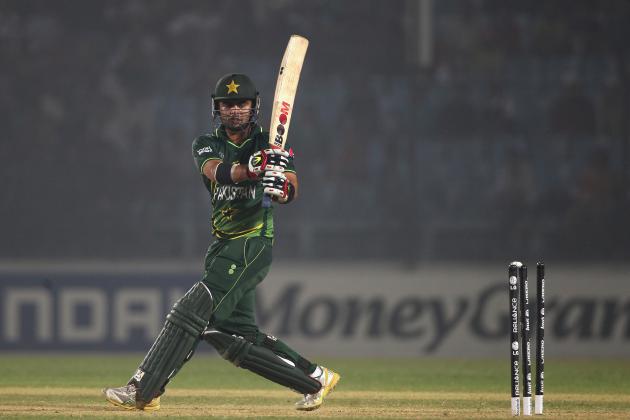 Tom Shaw/Getty Images

T20 records came merrily for Shehzad in his man-of-the-match knock on Saturday.
His a career-best unbeaten 98 was the highest by a Pakistani opener, the highest by a Pakistan player, included the most sixes in a single innings by a Pakistani and his 143-run partnership with captain Mohammad Hafeez was the highest by a Pakistani pair.
It wasn't his regular crash-and-bang knock where he tries to reach for the moon, but a steady, calculated and well-crafted innings that started off with clever placement and timing. It involved brutal heaves and impeccable timing along the way.
Surprisingly, the first five deliveries he faced were dot balls. But the sixth, deposited over long-on, displayed his ability and plan for the day. In the end he was unlucky to miss out on a century,
Shehzad's back-to-back half-centuries seem to have repaid the selectors' and the team management's trust in his ability since his comeback last month.
As a bonus, Shehzad also jumped 41 places to a career-best 18th in the ICC's rankings for T20 batsmen.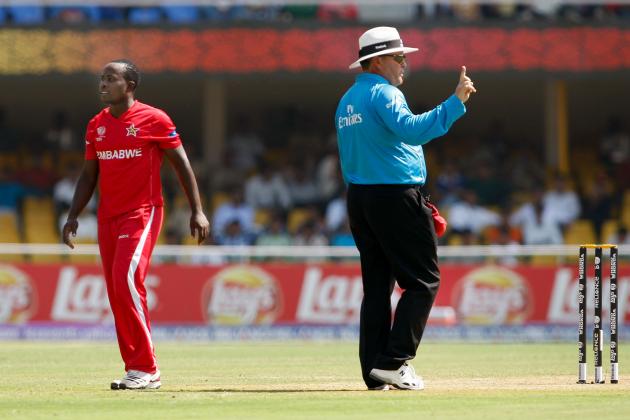 Graham Crouch/Getty Images

Former Zimbabwe captain Prosper Utseya was the pick of the home side bowlers in the first match, giving way just 15 runs off his quota and dismissing Umar Amin.
However, with much of the same expected from the off-spinner—he started well, bowling five dot balls at the start of the match—Utseya was unable to repeat his feats from a day earlier.
He did stick to a tidy line but the occasional loose delivery allowed Hafeez and Shehzad to snatch back the momentum and get into gear for the onslaught that helped the tourists post a competitive total.
With Pakistan's ability to play spin, Utseya's feats in the opening T20 were all the more commendable. But his ineffective spell in the second match—and the authority that Shehzad and Hafeez stamped on proceedings—meant that skipper Brendan Taylor had nothing to fall back on.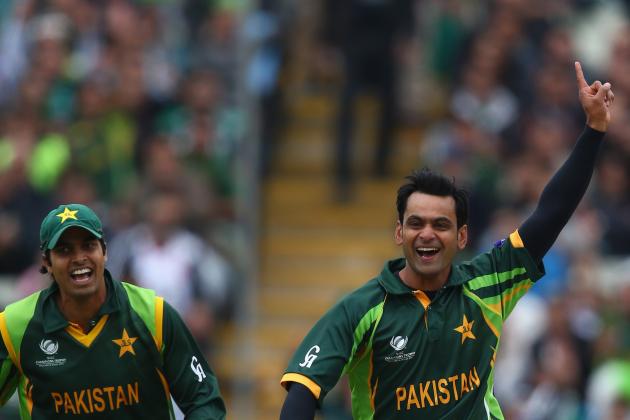 Michael Steele/Getty Images

Pakistan's T20 captain Hafeez had been facing heavy criticism for talking more and scoring less.
On the back of repeated failures, he was also asked to drop down the order, allowing genuine top-order batsmen to craft Pakistan's innings, especially in one-day internationals.
However, a 143-run partnership with Shehzad, an unbeaten 54 off 40 deliveries and the wickets of Zimbabwe's top three batsmen dented the hosts chase and put to rest the voices of those calling for his head.
Hafeez also moved up one place in the T20 bowlers' ranking to third and sits second behind Shane Watson in the all-rounders' list.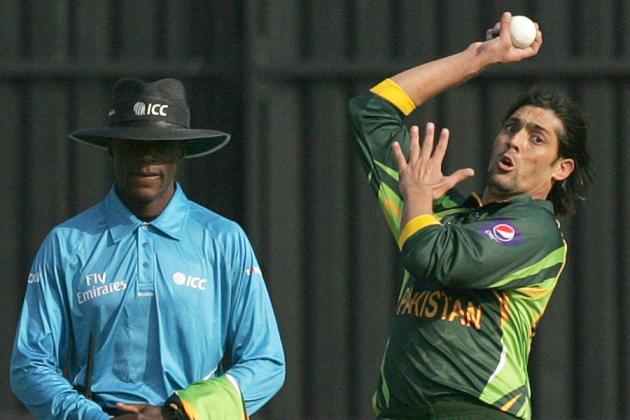 (c) AFP
While it is harsh to label Anwar Ali as loser based on his performance in the second T20, it was a missed opportunity for the talented right-arm paceman.
Drafted into the side against a relatively weaker team, Anwar showed glimpses of ability that had led to him being rated highly.
From the days of pressing socks in a factory to earn a living for his family to his heroics in the U19 World Cup final against India, Anwar has shown grit and determination.
But whether he has the skills to be a regular on the international arena remains to be seen.
But his job is to ensure selectors see enough to keep including him in the squad. Based on his show in the T20s, that has not yet been the case.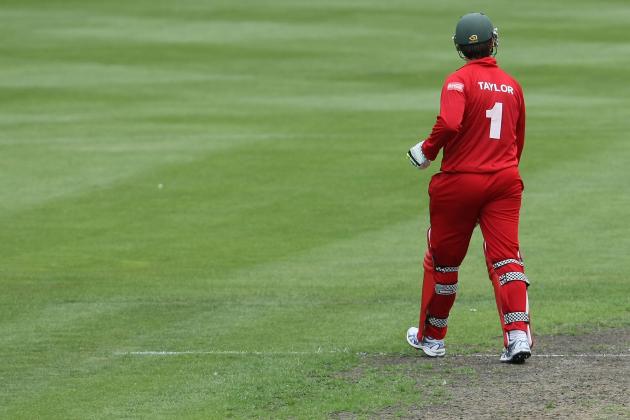 Teaukura Moetaua/Getty Images

Questions will be asked of the Zimbabwe captain's inability to contribute to the side's chase in both T20 matches and for the batting order that cried for a change.
Taylor did manage a 30-ball 32 in the opening T20 but, with more aggression needed in the chase, he was unable to get the Pakistani spinners away.
On Saturday, his reverse sweep didn't come off at all and he was out for just three.
Holding Elton Chigumbura back until it was too late on Friday and questionable field placements—having no cover on the off-side even after the powerplay overs—came back to haunt Taylor.
with key decisions not going his way, Zimbabwe ended up well short of the targets and their hopes of an upset win evaporated quickly.