5 NBA Teams That Could Surprise in 2013-14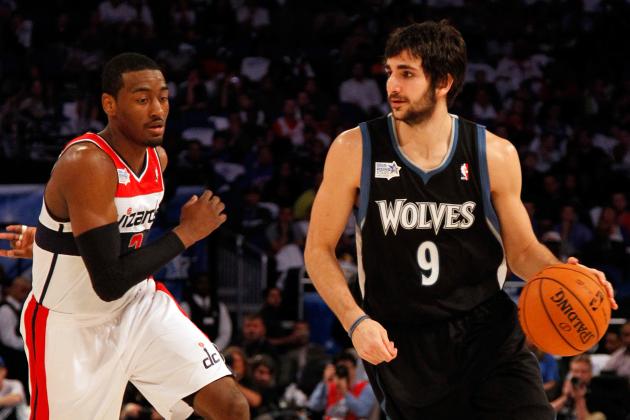 Mike Ehrmann/Getty Images

Remember when the Houston Rockets were going to be the worst team in the Western Conference last year? That was back when James Harden was a member of the Oklahoma City Thunder and Jeremy Lin was a leading member of the overpaid-in-the-offseason club.
But even after the Harden heist, the Rockets weren't supposed to win 45 games last year. It was supposed to be a rebuilding year. Houston still had more future assets than present ones, and a playoff spot seemed out of the question even after trading for one of the most efficient scorers in the NBA.
But that's the NBA. Every year, we see a few teams do what Houston—or Golden State—did last year: climb out of basketball's gutter and into the limelight.
Here are five candidates to pull that off in the upcoming season.
Begin Slideshow

»
Ronald Martinez/Getty Images

Blazers general manager Neil Olshey had a relatively simple offseason strategy: Our bench wasn't very good last year, so let's fix it.
And fix it they did.
Last year's Blazers bench finished dead last in the NBA in points per game. That's how you end up with three starters averaging more than 37.5 minutes a night. It's also how you finish 16 games under .500.
So what did Olshey do? He acquired quality rotation players on the cheap.
He drafted C.J. McCollum in the first round and then snagged a shooter, Allen Crabbe, in Round 2. He signed Dorell Wright and Mo Williams to low-salary contracts. He gave up almost no value for Thomas Robinson and then turned around and gave up equally little for Robin Lopez.
This team is deeper than it was last year. The starters won't have to exhaust themselves by season's end. With reigning Rookie of the Year Damian Lillard a year improved, the Blazers will have a chance to challenge for a playoff spot in the West.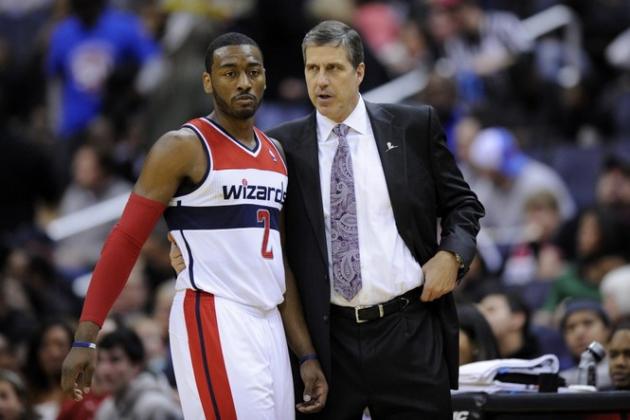 Rob Carr, Getty Images
It's not particularly obvious, but the Wizards were actually one of the better defensive teams in the league last year. Washington finished the season fifth in the NBA in defensive efficiency (points allowed per 100 possessions).
But the problem throughout the season was the offense.
The Wizards had by far the worst offense in the NBA over the first 33 games of the year. That's how you start a season 5-28, even with a top-10 defense.
But with the return of John Wall, the team vastly improved. Washington finished the season 24-25 with Wall at point guard, and it wasn't just because of the former Kentucky guard's scoring ability.
Shooting guard Bradley Beal immediately became a dominant shooter upon Wall's return, and the Wizards became one of the best teams in the NBA on corner threes, the most efficient shot in the NBA aside from a layup or a dunk.
The 20-year-old Beal and 22-year-old Wall will likely only improve next season. That means a season over .500 is a possibility in Washington.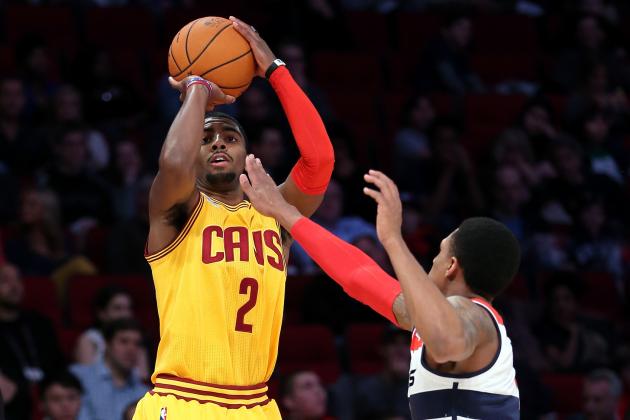 Ronald Martinez/Getty Images

Just look at that frontcourt. Anderson Varejao, Andrew Bynum, Tristan Thompson and Anthony Bennett could make up one of the more dominant front lines in the NBA this season—that is, if they can stay healthy the whole way.
Varejao has averaged 13.3 points and 13.8 rebounds per 36 minutes over the past two seasons, but he's only played a total of 50 games over that span. Meanwhile, it has been over a year since Andrew Bynum last stepped on a basketball court for an NBA game.
If those two guys manage to stay healthy, though, this is a team that could jump from 24 wins to playoff contention. Those bigs alongside Kyrie Irving and Dion Waiters (plus the offseason additions of Jarrett Jack and Earl Clark) could help the Cavs shoot for the highest win-total increase of any team in the league.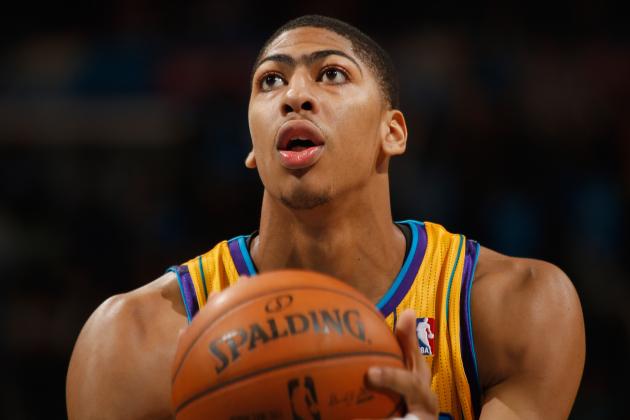 Chris Graythen/Getty Images

The Pelicans are an interesting case study. The main flaw is that there is no real center on their roster. Anthony Davis might be closer to a 3 than a 5 at this point. Meanwhile, this team finished third-to-last in the NBA in defensive efficiency last year and lost a decent rim protector, Robin Lopez, in the offseason. Defense could be an issue.
But even with that fault, there is too much talent on the roster to declare that this team can't surprise some people in the West. The Pelicans just need some things to go their way.
Eric Gordon, who has played a combined 49 games in the past two years, needs to stay healthy. Anthony Davis needs to make "the leap," which seems supremely possible. And Tyreke Evans and Jrue Holiday need to progress from the primitive offenses in which they are used to operating.
Holiday attempted the fourth-most field goals from 16 to 23 feet of any point guard in the league last year and shot only 33.0 percent on those shots, according to HoopData.com. That's a result of Doug Collins' unimaginative offense that helped the 76ers lead the NBA in mid-range shots last season. But that shot is the least efficient shot in basketball.
If Holiday can adopt a new style in Monty Williams' system, he could improve even more than he did last year, when he made his first All-Star team.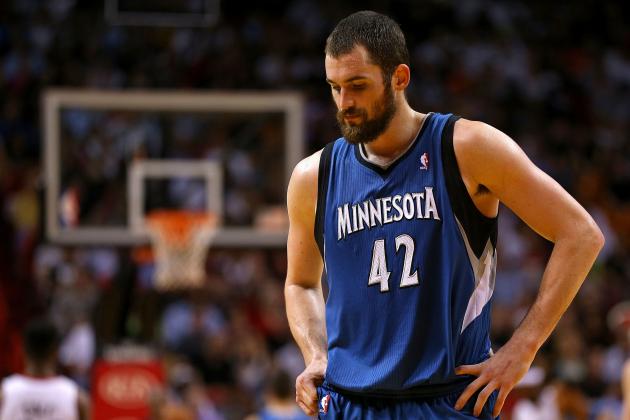 Mike Ehrmann/Getty Images

Unless the injury bug ravages the Timberwolves for a second straight season, it seems unrealistic to think Minnesota will win as few as 31 games again this year.
Kevin Love played only 18 games last season and hardly performed like Kevin Love when he did get on the court.
And it wasn't just Love. Key rotation players kept falling as the year rolled along. At different points last year, Nikola Pekovic, Andrei Kirilenko, Ricky Rubio, Brandon Roy, Josh Howard and Chase Budinger all found themselves sidelined with injuries.
Even with Kirilenko out of the picture after leaving for Brooklyn, this year's squad is better.
The Kevin Martin signing allows the Wolves not to rely on Brandon Roy's defective knees. Meanwhile, re-signing Pekovic will be huge if only because, according to NBA.com, we never once got to see Pek, Rubio and Love play together last year. With Love and Rubio each a year removed from their injuries and with Pekovic improving annually, the Timberwolves have a shot to contend.